Belly To Baby
Family
Lifestyle
January 11, 2016
Being back in Dallas allowed me to visit and shoot with some of my favorite people. Megan and Jason are two of those folks. I had the honor of shooting their engagement and their wedding a few years back in Dallas. They have easily become one of my favorite couples of all time. They're funny, witty, silly and grounded. It was an absolute miracle that Megan would be at the best time to shoot maternity when I was scheduled to be in Dallas for a wedding. New Years Eve we met up at Arlington Hall at Lee Park. She was glowing as she came around the bend in her white gown, flower crown and 4 inch high heels. High Heels! Yes, she was literally strutting down the walk way. I immediately relieved her and let her run barefoot. Jason is a handful…let me tell you. You really have to reign him in sometimes to get a serious shot. But, it was only right that we get totally funny shots too.  Watching their love story unfold over the years has been so cool.  This is one of the most fun parts of my job- reconnecting with couples in the future with bellies, babies, family and whatever else life throws at us.
Megan and Jason- I know you will make incredible parents. Jason, the Superman of this family will lead with his smarts and his ability to manage anything life throws. Megan with her Batgirl sense will always come to the rescue of her family. This will be a super family and I am incredibly honored to continue to tell their story. (See engagement session to understand all of this!)
Congrats guys. Love you and can't wait to meet baby Olivia.
xx
Leaha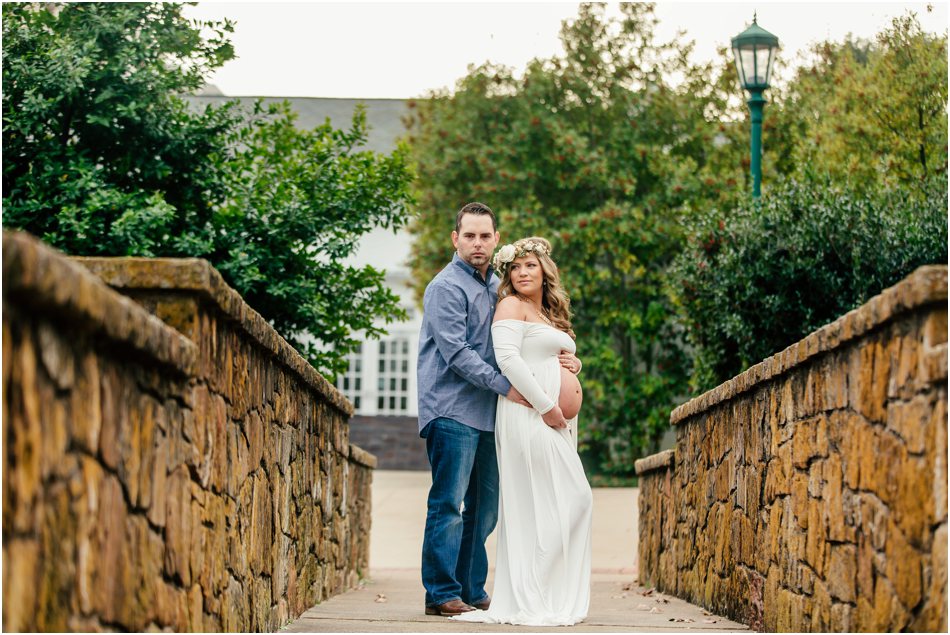 Dress and Flower Crown by Sew Trendy Accessories
Click "LIKE" to let us know you were here!
Join us on INSTAGRAM & FACEBOOK
Leave some love