Top 100 Photographers
In The U.S.
Joanna + Mike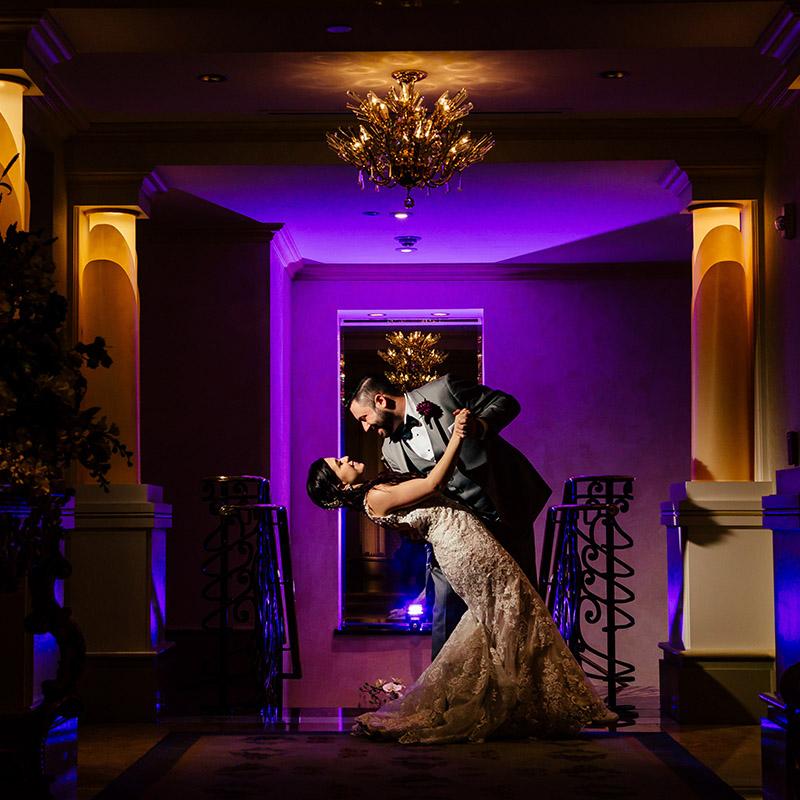 I can't even begin to describe how wonderful it was to work with Leaha and Jeff. They literally prepare you for every step you will take on your big day and when the day finally comes, you are so relieved you have chosen them. They are not only amazingly talented, but kind and funny. It's like adding another bridesmaid and groomsman to help you out through the day. And when it's all said and done and you look back at your beautiful pictures, you are so thankful you made the right choice by choosing them as your photographers.
Suzanne + Bill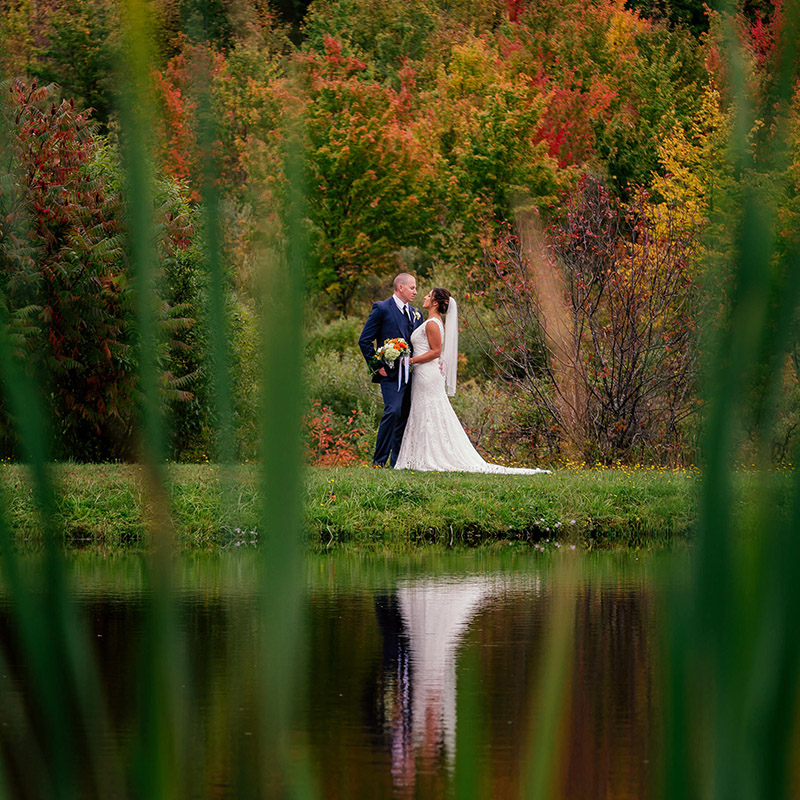 We know how important pictures are, so when it came to our wedding we were on a mission to find someone who could capture the most important day in our lives. A friend directed me to Popography's page and after viewing their photos I couldn't even look at anyone else's. Popography's photos are so creative and different from anything we had ever seen. After speaking to Leaha on the phone I knew this was it we had to have them be apart of our wedding. I felt like I had known her forever. My husband I aren't the best photographers nor are we that comfortable with the camera, but Leaha and Jeff made everything so easy and simple and made you feel completely comfortable. Leaha was great and helping me make a time frame for my wedding day and I felt so organized and prepared. I also enjoyed being apart of the Popography Facebook group. You can ask other brides questions and Leaha also posts a lot of great information.
When it came to the wedding day itself things couldn't have run smoother and both Leaha and Jeff made posing for pictures so much fun. They are both so artistic and come up with pictures you couldn't even dream of. We will cherish them forever.
Everyone raved over our wedding pictures and loved looking at the same day slide show that they made during the wedding. People still to this day talk about our pictures and share them with their friends.
Future brides, you absolutely cannot go wrong with hiring Popography for your wedding day. This is one of the most important days in your life and you do not want to regret not capturing it the right way. I have so many friends regret not having a second photographer or their photographer didn't take good photos. Working with Leaha and Jeff was one of the best experiences we had and I would absolutely recommend them to everyone looking for an extraordinary and different wedding photographer.
Allie + Rob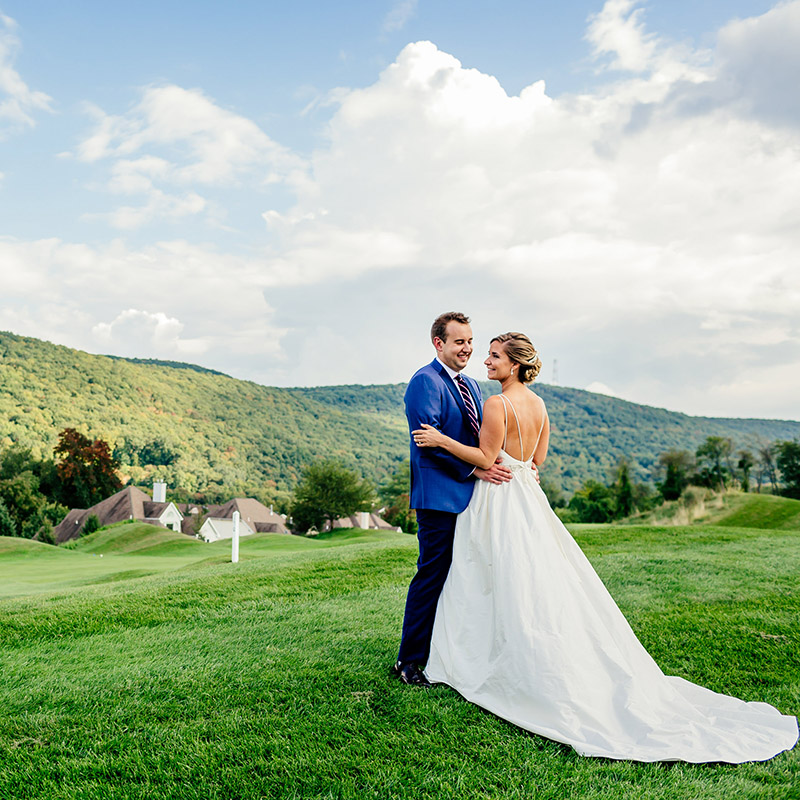 Words do not begin to describe how grateful we are for having Leaha and Jeff as our wedding photographers. Going into our planning process Rob and I knew that our wedding photographer was one of the most important vendors for us as a couple. Leaha and Jeff did not disappoint, from our engagement session where Leaha conquered her fear of ferries and boats to our amazing wedding day in the heat and sun! With our engagement session and on our wedding, I felt like a princess and at such ease around the camera! Popography easily adapts to the wedding day and eased my stress when our schedule got completely thrown off. Leaha and Jeff showed no signs of panic as they continued to make sure Rob and I got the shots that were important to us as a couple. All of our guests enjoyed the feature pictures displayed on the iPad during the reception and it was a great treat to show our co-workers when we returned to work. The love and passion that Popography has for what they do is shown in all of their pictures. I would hire Popography all over again. Their pictures speak for themselves!
Caroline + Brian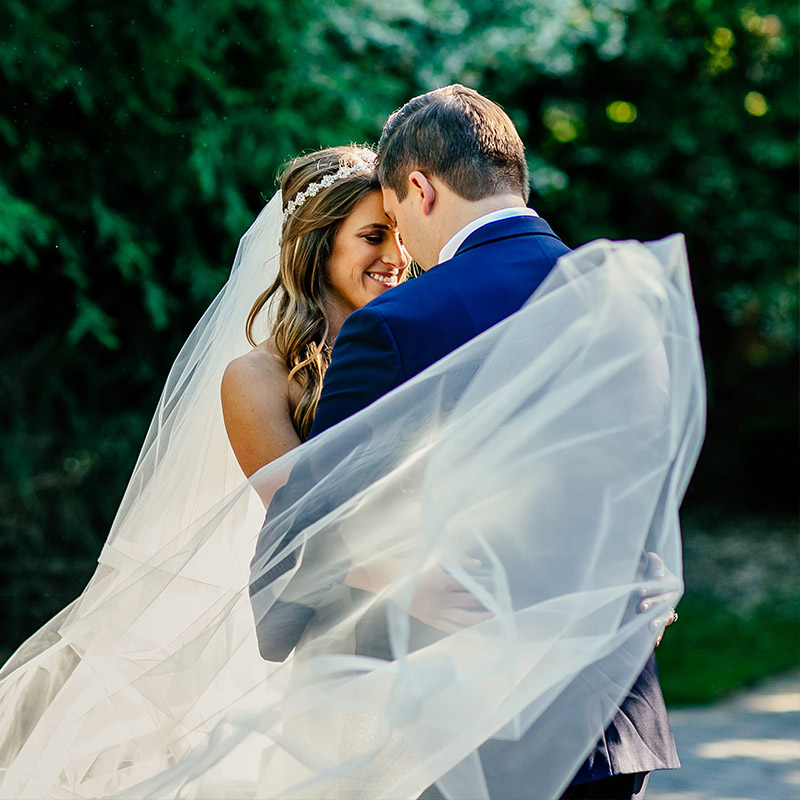 We feel so lucky to have found Leaha and Jeff and can't even begin to imagine our wedding day without Popography. Brian and I did our consultation with Leaha over the phone and within minutes into the call, we knew that we had found our wedding photographers. From that day until the big day, Leaha took all of the stress out of planning so all we had to focus on was how excited we were! Our engagement session was one for the books and we quickly learned that Leaha and Jeff were down for ANYTHING as we dragged them and their adorable son Trace around our favorite city, Washington DC! The more we got to know Jeff and Leaha, the more we grew to love them and this made the whole process so natural and fun. Their work speaks for itself, but I can't emphasize enough how amazing the energy Leaha, Jeff and their team brought to our wedding day. Leaha is a little woman with a BIG personality filled with spunk and confidence. Jeff is laid-back and so sweet. Together they made the day run effortlessly and filled it with so many laughs. In addition to that, they managed to capture the day and our love SO perfectly and we truly couldn't be happier with the results. We can't say enough good things about Popography and our experience – from the bottom of our hearts, thank you!!
Kim + Tim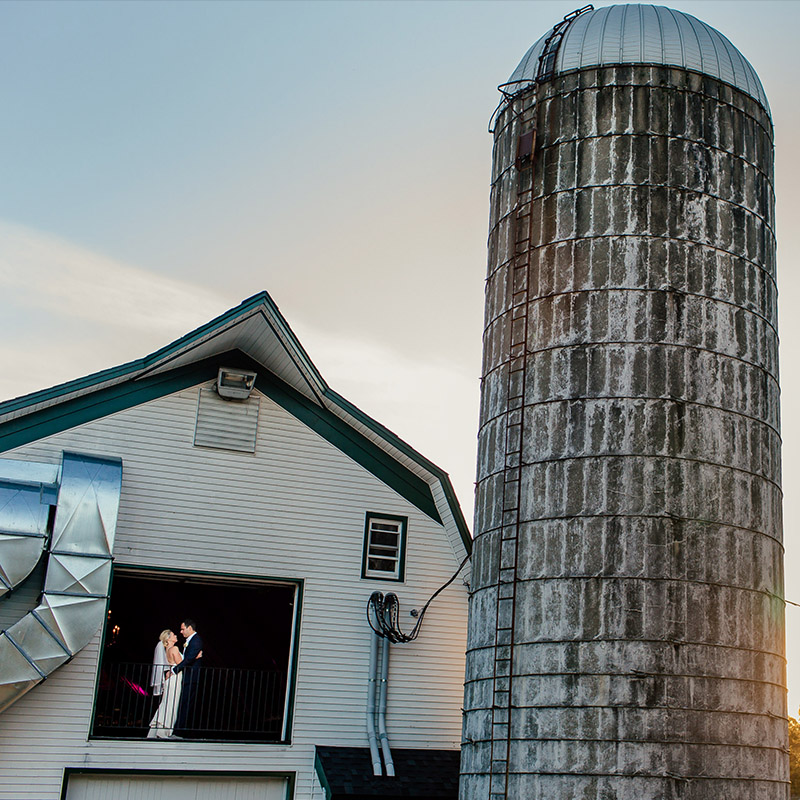 We came across Popography through our high school classmate's wedding photos on Facebook and knew right away that we too wanted them as our photographers. However, we never thought we would also form a relationship with our photographers outside of our wedding. Since meeting Leaha & Jeff, we have celebrated holidays together and relaxed at the beach together. Leaha & Jeff are not only our friends, but they were the only vendor that left a lasting impression on us and our guests. From the wedding day timeline and the ease of communicating with them, to their overall upbeat and friendly "M.O."; simply the best! I had tears in my eyes the moment Leaha walked into the hotel room on our wedding day, as I knew she would handle crazy wedding day issues, but also capture the most important moments of the day! We had an engagement session as part of our package and we were BIG fans as it not only provided us with images for our save the dates, but also allowed us to meet them prior to the wedding. Future brides, Popography is A MUST!
Jackie + Tom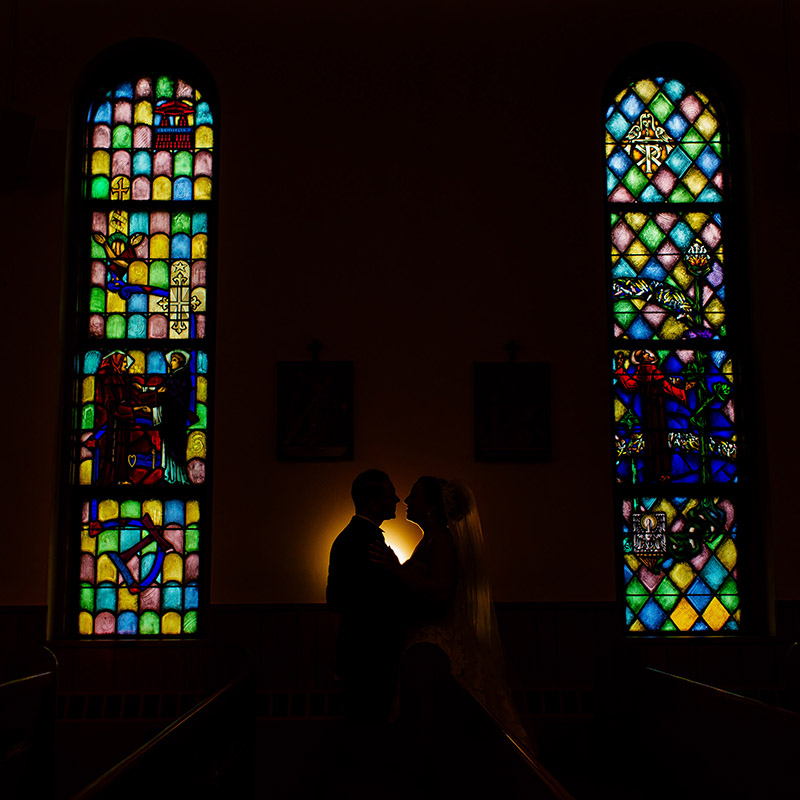 Leaha and Jeff are the best in the biz! Book POPography now, please, just do it! Okay, so their photos are AMAZING, but you get so much more than great pictures with POPography. You get the dynamic duo of Leaha and her husband, Jeff, who are larger than life. My bridal party kept raving about how much fun they had and how much they loved our photographers. Before the wedding, I kept telling my mom how important the photos were to me because they're really one of the few things from that day that stand the test of time. She really didn't get it. She thought "Eh, photos, no one will see them besides us." Until she saw my wedding photos! She's sharing them all over social media, with friends, family, etc. She could not believe how beautiful the photos were and especially the emotions that were captured in each shot. My mom is hard to impress. POPography blew her socks off! They are freakishly talented and amazing people that you just want to be around. Their laughter is infectious and they make you feel SO comfortable. They stop at nothing to get the most amazing photos ever. Leaha is definitely on top of making sure the day runs smoothly and according to schedule. When she walked into my mother's house on wedding day, I literally said "Okay everyone, Leaha's in charge now! If you have a question it's "WWLD" What would Leaha do?" I wish I had a t-shirt saying that. Leaha and Jeff have a way of fading into the background when they need to. During our portrait time they were there with big smiles and when I was off doing my own thing, they never once got in my face, pulled me to the side, or made me stop what I was doing and yet they still got all the important photos. AND!-there were sneak peeks up within 24 hours! I am now brainstorming the next excuse for photos with Leaha and Jeff!
Jenna + Steve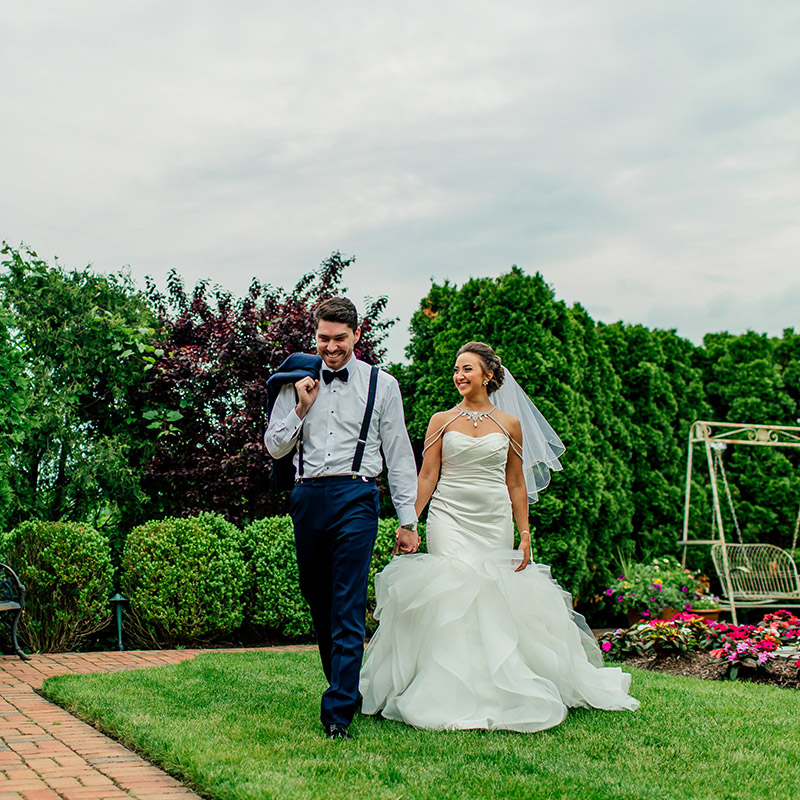 When I first came across photos by Popography I was so blown away. Once we got engaged, I immediately reached out to Leaha. She was so communicative and straightforward from the beginning. As soon as I had a tentative date from my venue I booked Popography, too! There was no other photography company that even came close to the quality, attention to detail, and uniqueness of their work. Leaha was a dream to work with, and I found myself asking her any random wedding question that I had. She helped me figure out the entire timeline of the day and helped coordinate things for other vendors such as hair and makeup.. When it came time for our engagement shoot, Leaha made my us feel so comfortable in front of the camera. My husband was very nervous and thought he'd look awkward in all of the pictures, but her energy was inspiring and we got some of our favorite pictures from that shoot! The day felt just like hanging out with an old friend, who just happened to have a camera. Her willingness to try anything was so refreshing, especially since we were shooting at a location that they'd shot at previously. Leaha even got in a river to get the perfect shot! Once we had seen her in action, we had zero doubts that the wedding photos would be perfect. Once again, our venue was a repeat venue for Popography, but they won't do the same thing twice, and both Leaha and Jeff have such an eye for what makes a good picture and the options are limitless. They made the entire bridal party feel completely at ease, which isn't easy to do! These two make posing and time in front of the camera an easy task. Working with them has been an amazing experience, and that feeling shows through our awesome photos that we now have to look back on the best day of our life. I can't wait for any other occasion to work with Leaha and Jeff again!
Laura + Brian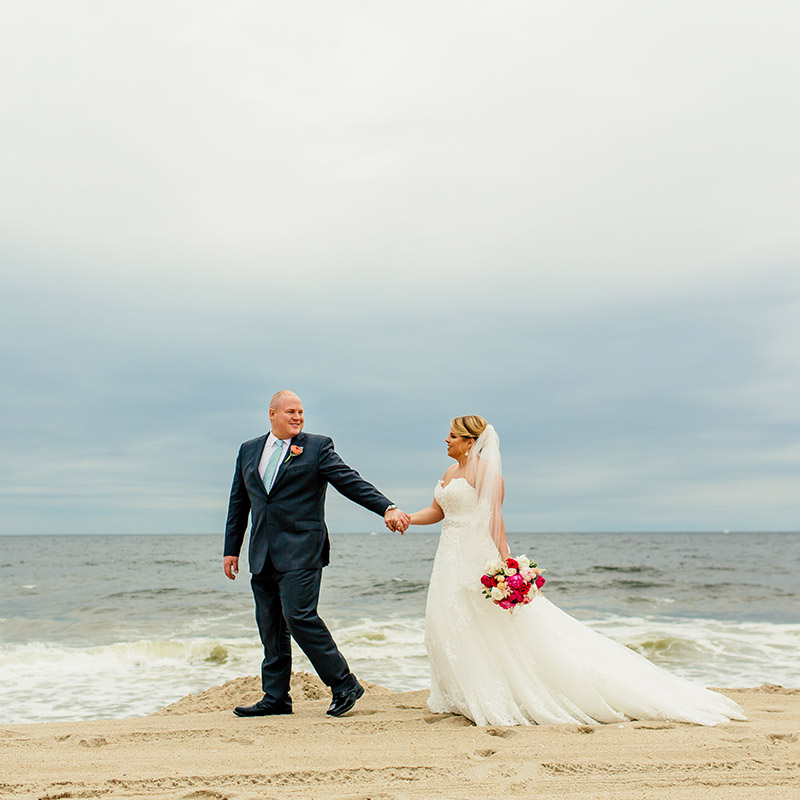 Popography was the first vendor the we booked for our wedding, and it was the best decision we ever made!  Leaha and Jeff not only have a vision for their art and a knack for capturing amazing moments, but their work really tells a story about your day.  When my husband and I look back on our photos, it is like we are reliving our wedding day all over again!  Leaha and Jeff are a dream to work with – not only are they awesome at what they do, but they are two of the most amazing people we have ever met.  Over the course of working together they became our friends, which is extra special and it shows in the way they work and the photos they create. Their energy and enthusiasm only added to the excitement to our big day, and their organization and time management helped eliminate a ton of stress.  Taking photos can be awkward, but Leaha and Jeff know how to make you feel comfortable and glamorous through their direction and style.  The whole experience – from engagement photos to wedding – was a pleasure!  We cannot wait to work with them again on future projects!
Emily + Don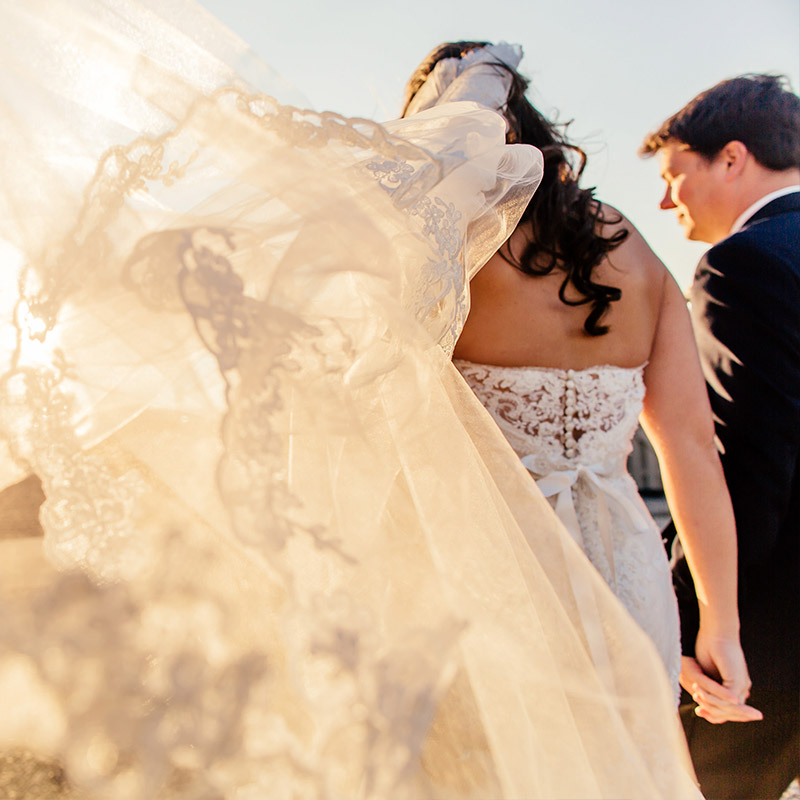 We love Leaha and Jeff of Popography and can't say enough wonderful things about them. We recommend them to everyone we know. When I hear that someone is getting married, I tell them that they MUST have Popography be their photographers. From the first phone call, I knew that Leaha was the photographer we wanted to capture our special day and it was definitely the best wedding decision we made. From the moment we met Leaha and Jeff, we knew they were truly amazing not only in their craft, but as people. Leaha and Jeff are fun, loving, and creative. Every bride knows that wedding planning can be stressful, but Leaha and Jeff go above and beyond to keep you feeling calm and comfortable. They help to make your wedding day an easy and smooth process and become your lifelong friends. Their personalities and fun loving spirits make everyone have the best time when they are with them. They make you feel at ease and capture the joy and love between couples in every photograph. Leaha will do anything to get "the money shot" from laying in the dirt, climbing up high, to even throwing raw fish in the air to get seagulls to fly into the photograph! At the wedding, they had created the most amazing same day slideshow for everyone at our wedding reception to see. It added such a personal touch to our wedding and all our friends and family couldn't stop talking about how beautiful the photographs were! Each photograph in our wedding gallery is more beautiful and stunning than the next! Leaha and Jeff captured our joy and love in a way that we will be able to cherish for the rest of our lives.
Instagram has returned invalid data.
Instagram