August 30, 2013
My phone rings and it is a Virginia phone number. Who in the world would I know from VA? I was super excited to here it was Tyler Layne's mom! I hit the internet and started watching his Youtube Channel. What a TALENTED young man! Singing, dancing, entertaining…Girls screaming…!
Tyler Layne met up with us in NYC for a crazy awesome afternoon of shooting. This kid has it together. He writes amazing music and has a huge following!
Talented. Stylish. Kind. and Cute!
I think we walked the streets for 4 hours looking for amazing light and waiting for perfect moments. Mom lost a flip flop, we took at least 6 taxis, I got blisters and Tyler worked on his muscles carrying the guitar all day! There were many laughs and some amazing moments. Ending our day together over looking Manhattan from the Brooklyn Bridge Park was awesome! It is always nice to leave the high rise buildings and cross the water so you can view the city from afar. It really gives you perspective.
Thank you to Milad for assisting me all day! You are amazing. Thank you to Tyler and his mom, Michelle, for taking on NYC with us!
xx,
Leaha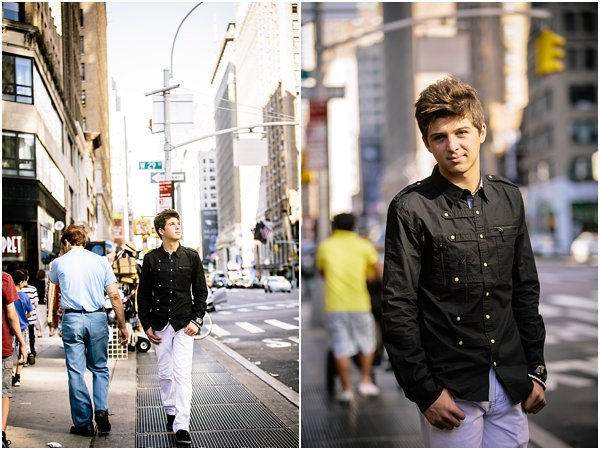 Click "LIKE" to let us know you were here!
SEE THE FULL COLLECTION OF PHOTOS- Tyler Layne takes NYC
Leave some love