June 20, 2013
OH my GOSH! If this isn't the most adorable family you have ever seen- I don't know what is!
If you think they look vaguely familiar you might recognize them as my All Star POPography Family. They have been with me since the beginning of their relationship! From Engagement all the way to baby #2. I cherish them. I love them. This is exactly what my end goal was in my business plan.
Create relationships that I can follow and document for their entire existence. 
Adriane grew up on these beaches and it was the perfect idea to celebrate baby #2,Jace, and big boy Brody on these beaches. It was an early start. I think we all went to bed late and literally rolled out of the bed for this one. It was TOTALLY worth it. The waves were loud and the people were few. It was a gorgeous sunrise and Brody really enjoyed getting his little toes wet. Adriane is glowing. She makes the most beautiful pregnant girl. I mean, who can rock a polka dot bikini better than her! Daddy David was a good sport and really made the photos fun.
GAH, I just can't rave enough on how much I have grown to love these people. I know God hand picks my clients for me and these folks are proof of it!
Thank you for always coming back and allowing me the pleasure of watching your lives bloom. We can't wait to meet baby Jace!
xx
Leaha
See some of their previous sessions: Brody is Here , Brody turns 1
SEE THEIR FULL COLLECTION HERE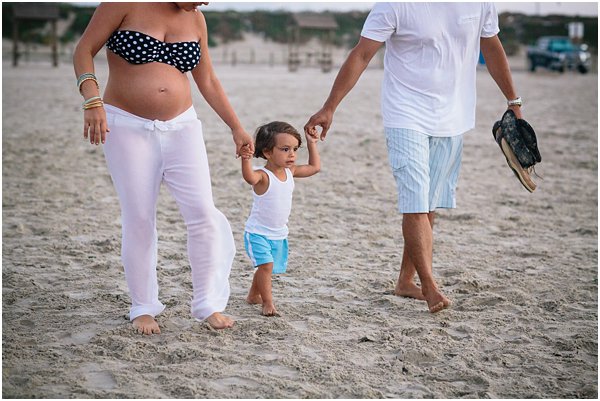 Click "LIKE" to let us know you were here!
Leave some love