For Photographers
Guest Blog
November 14, 2014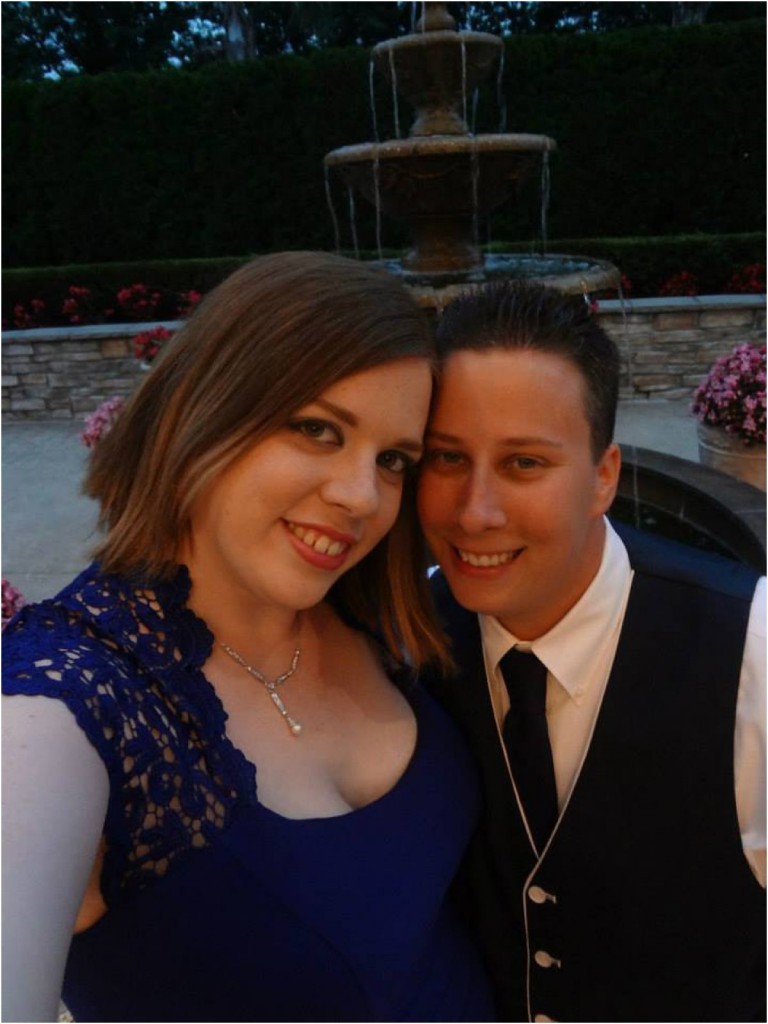 Kailynn Barbour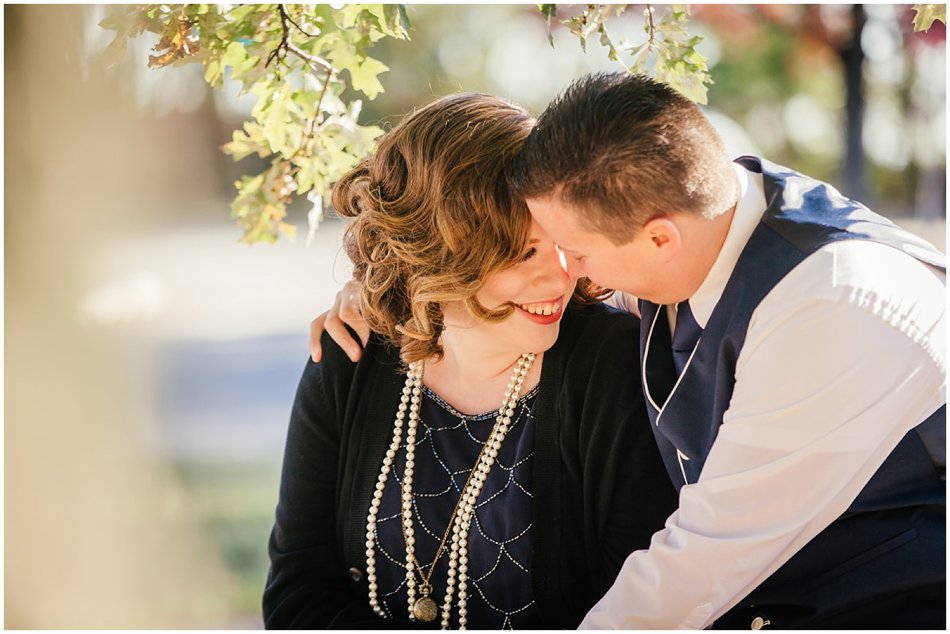 I've been engaged to my fiancé, Valerie, for about a year now. We're planning a November 2015 wedding, and it's been an amazing experience so far. It's also been amazing to hear what some people have assumed about our same-sex wedding. We hope that this will open your hearts and minds and break some of the misconceptions you might have had before!
1. They're getting married just because it's legal
When Val and I got engaged, it just so happened to coincide with our governor, Chris Christie, giving up his fight against gay marriage. Val & I had planned a weekend getaway for awhile, but the timing led to almost everyone we interacted with saying, "Oh!! Are you engaged because it's legal now??" We didn't get engaged because our governor decided to acknowledge that we were human beings, just like a straight couple might not have gotten engaged simply because it was legal. We got engaged because we were in love, had very early on realized we wanted to spend our lives together, and Val had surprised me with a fancy ring during our much-needed getaway!
 2. Every person in the wedding party is one gender
After getting engaged, we'd barely had time to breathe when people started asking us if we would only have women in our bridal parties because we were lesbians. Like a lot of modern day couples, same-sex or not, we have friends and loved ones who are more than one gender. Both of our wedding parties will have a mix of male and female identified individuals. My brother, for example, has taken to calling himself "Made of Honor" alongside my sister, who is acting as my other "Maid of Honor."
 3. Everyone in the wedding party is also gay
I don't understand this one, but a lot of people have assumed that our wedding parties are not only single-gendered, but also a single sexual orientation. Just because we identify as lesbians doesn't mean it's a requirement for our wedding parties to!
4. There was some sort of drama when the engagement was announced
I'm quite girly, and I've been told on more than one occasion that I "don't look gay." When people found out I was engaged to a woman, a lot of them felt the need to ask me, "Do your parents know? Are they happy for you?" I'm very fortunate to have extremely supportive and loving parents. While we've definitely had our periods of adjustment when I first came out years ago, it isn't anyone's business who knows that I'm en(gay)ged or if they're happy for me! For the record, Val nervously met with my parents for coffee and asked for their blessings to propose to me. My parents love Val dearly, and they are not only thrilled that we're getting married, but they're super excited to help with the wedding planning!
5. Stereotypes are true
Not every same-sex couple fulfills the stereotypes often depicted in the media. Not all lesbian couples have a "butch," more masculine woman and a "femme," girly woman, just like not all gay men are effeminate or drag queens. Even if a bride to be may appear to be "girly," this doesn't mean she'll be wearing a flowing wedding gown on her wedding day! She may prefer a pantsuit or even a tux! If a couple is made up of butch and femme presenting ladies, the "butch" woman may not take on the more masculine role. For example, I'm a girly girl who will be wearing a wedding gown when I marry my butch fiancé, who will be wearing a tux or suit of some sort. I'm also taller than Val, and it feels more natural for me to hold her in my arms sometimes than for her to hold me. The brides—or grooms—are just two people in love, not two stereotypes in love. What they wear for their wedding is up to them.
6. The couple isn't having a religious ceremony
Until I met Val, I struggled with the mere thought of juxtaposing my Lutheran faith with my personal life. My family's church has been a rich part of our family history, and the idea of not being welcome there would mean memories of my childhood and upbringing would be soured. I recently emailed my Pastor to see what exactly my religion's views are about same-sex relationships and marriage, and if he'd be willing to marry us. My Pastor reassured me that our religion not only supports love, but he'd be honored to marry us. So, our Pastor is marrying us. Not every couple, regardless of orientation, wants to have a religious officiant presiding over their wedding, but, for us, it's an important thing. Not every same sex couple has been banned from their religion, and not every same sex couple is anti-religion.
Read about my experience talking to my Pastor about my faith, check out one of my most recent blog posts!  FAITH & BEING ENGAYGED
7. Same-sex weddings are different
A few people have asked me what our wedding will be like. When I say that it's a Roaring Twenties theme, there's an added level of confusion before I'm hit with the follow up question: "No, what do you do at a gay wedding?" Usually weddings involve people getting married. I haven't been to a same-sex wedding yet, but I have been to a few weddings over the years. All the weddings I've attended had something in common: love. Like heterosexual weddings, I imagine every same sex wedding is different. Weddings I've gone to have had mixed gender wedding parties, unsupportive families, combinations of traditions and beliefs, and even karaoke. Each wedding is different, filled with its own set of complexities. Despite all of their differences, all weddings have one thing in common: Two people coming together to unite in love. After all, isn't that what marriage is about?
~Kailynn with Gay Bride Guide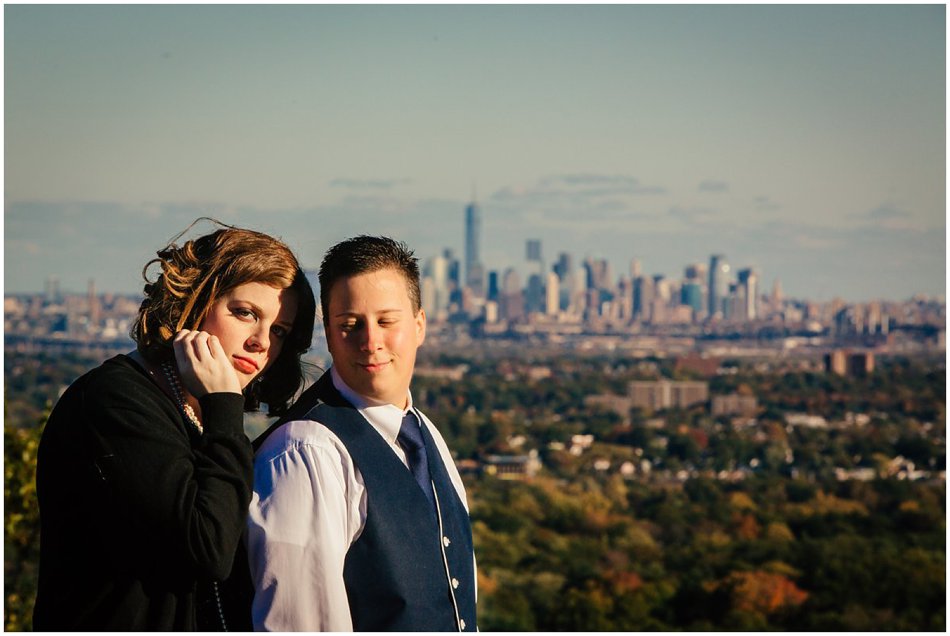 Kailynn Barbour is a blushing bride-to-be from central New Jersey. She is the founder of GayBrideGuide.com, where she regularly features the stories of same-sex couples and writes about everything wedding with a slightly gay twist. Kailynn and her fiancé, Valerie, will be getting married in West Orange, New Jersey on November 1st, 2015. 
When she isn't trying to plan her fairy tale wedding, Kailynn can be found in the English classroom, educating her high school students on literature, writing, and poetry.
Leave some love