November 13, 2014
My Facebook messages lit up with a surprise message from Mr Bentley Gray! To be asked to shoot another photographers family is always exciting and nerve wracking at the same time! That all melted away when we met each other on the Brooklyn Bridge at sunrise. It was a gorgeous and brisk morning in Manhattan, NY. They greeted me with their southern accents and it reminded me of back home. The Gray family traveled all the way from Alabama to see the city together. Their list of "must do's" was long, but they literally had done everything on a tourist's list! I was amazed! I have been here over 1 1/2 years and haven't done a single thing! Although they were a bit cold, they were all smiles and true professionals. You could tell mom and dad had the camera around  these kids their entire lives! NATURALS! It was shocking to know I was the first photographer to shoot their family! They have always took the photos of themselves by themselves! That is not an easy task!
We practically had the Brooklyn Bridge to ourself at 6:30am. The sun came up behind us and it was spectacular. Pulling the kids away from their parents was fun. They all have the cutest personalities. When mom and dad disappear they were down for anything. Even running out into the middle of the road to stand on a man hole with steam! We are risk takers, what can I say!
It was a true pleasure to meet up with this amazing family. They are sweet as pie and I'm glad I could be apart of their NYC adventure. Thanks for inviting me to come along!
leaha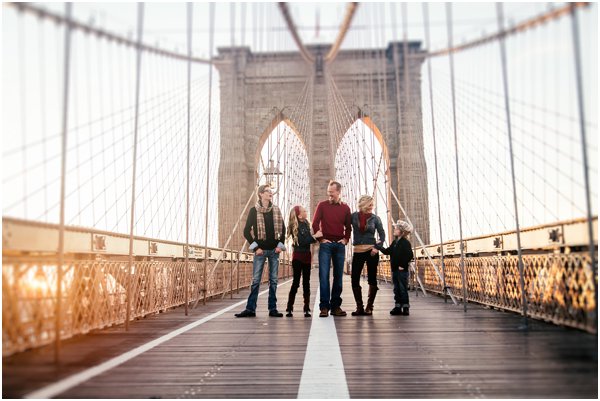 Click "LIKE" to let us know you were here!
 Join us on INSTAGRAM & FACEBOOK!
Leave some love