December 19, 2017
Every wedding we shoot has a magical way of reminding us of the value of family, the commitment of marriage, and what life is really all about. And it's almost certain that at every wedding, we are brought to tears during the ceremony or a very intimate moment. This was the first wedding I personally have ever cried at during the last few minutes of the reception. Yep- I cried. These two families had their hearts open wide and everyone was there without distraction. It was a perfect, beautiful celebration of the joining of two families. The day started at the Westin Governor in Morristown where Jessica and Eric were casually hanging out with their families getting ready for the highly anticipated day. Jessica is a spunky, joy-filled bride who will go to any extent to make sure you know how welcomed you are. She was surrounded by the other strong women in her family including her mom, sisters, and adorable grandmother. And Jessica was about to marry the sweetest, most caring human I have ever met. Eric made his way into the room to go over wedding details for a brief moment. They had a quick exchange, a hug, and then parted for the rest of the morning until the first look. The girl's room was full of music, hairspray, dance breaks, boys and girls doing the splits, and a beatboxing dad. I can't tell you how much I LOVE this family. Now, you may be thinking, what was it like with the groom's family. Well, it was just as awesome. One of the things we love most about Eric is his love for his family. He expressed this to us during the engagement session and it really gave us the insight we needed to document his side of the wedding day. His dad is hilarious and his mom is as sweet as pie. And almost everytime you caught a glance at them- they were together, holding hands, or smiling from ear to ear at the happenings of the day. I think it's only fair to mention all of the hard work that went on in that hotel room. HA! One of the most challenging things the men face on a wedding day is the dreaded bowtie. It's classy, iconic, and terribly hard to tie! Which makes for great photos. After many attempts, and time running short, they left the very important job to Eric's brother, Adam. Adam literally saved the day by tying everyone's bowties. The trick- tying it as if he was wearing it while the other person was wearing it. HA! Worked like a charm and the sequence of photos just makes me laugh. Way to go, Adam!
Downstairs, Eric was waiting to see his bride in the lobby. They stood back to back and spoke sweet words to one another as their closest family watched from afar. They both turned around to see one another for the first time and it was all smiles. They took each other in for a moment before Jessica realized there was a string on Eric's bowtie and summoned him with scissors in hand. 🙂 Now things were perfect and it was time to head to the Basking Ridge Country Club to sign their Ketuba and start the festivities. This was the first time Jeff and myself have witnessed the Jewish signing of the Ketuba and it was incredible. The family stood as witnesses as they made their commitment before their families and God. The Rabbi led them in the signing and a beautiful prayer as they all held hands and tears rolled down their face. That was the first time I cried that day, but there were more tears to come. The ceremony followed with more family and friends. Everyone was full of smiles and laughter as they watched the world's two happiest people join hands in marriage. Eric was so stoked to finally get to stomp on that glass at the end! Jessica's arms went up in the air and then wrapped Eric up with a big hug and kiss. It was perfect. Mozeltov!
The celebration continued as the band lit up the dancefloor with amazing music. The families of Eric and Jessica NEVER sat down. I think they literally burned a hole in that dance floor! There was never a dull moment and we were having the time of our lives with these folks. Then something unpredictable happened. Jessica went up in the air with the happiest face I have ever seen. She was airborne! Her arms opened wide as they hoisted her into the air. I don't know why, but it was so emotional!!!! We all cried. A lot. Everyone saw the end of a beautiful celebration and the beginning of an incredible marriage all at the same time. No moment was wasted. No moment was forgotten. Everyone was fully immersed in the present. Weddings like this make me so grateful to tell stories of marriage.
It was a pleasure and honor to document these two beautiful famlies becoming one. Eric and Jessica- you are our forever friends. We couldn't be more thrilled for you both.
Cheers!
Leaha + Jeffrey
Thank you to Krystal for assisting and shooting alongside us for this wedding.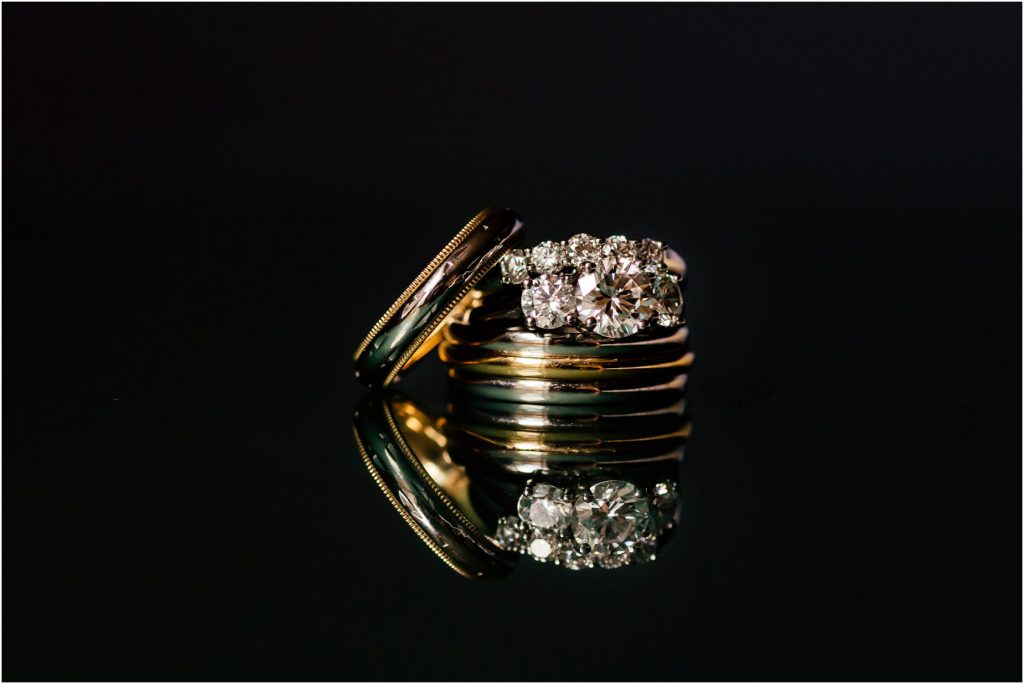 Click "LIKE" to let us know you were here!
Join us on Instagram & Facebook
Thank you to all of the vendors who made this wedding unforgettable. 
Hotel: Westin Governer, Morristown
Venue: Basking Ridge Country Club
Make-up: Briana at Inside Out Beauty
Hair: Mother of the Bride
Floral: Sandy Neto
Cake Artist: Gourmet Touch Bakery
Music: Savoy Stompers
Video: Well Spun Weddings
Leave some love