December 20, 2017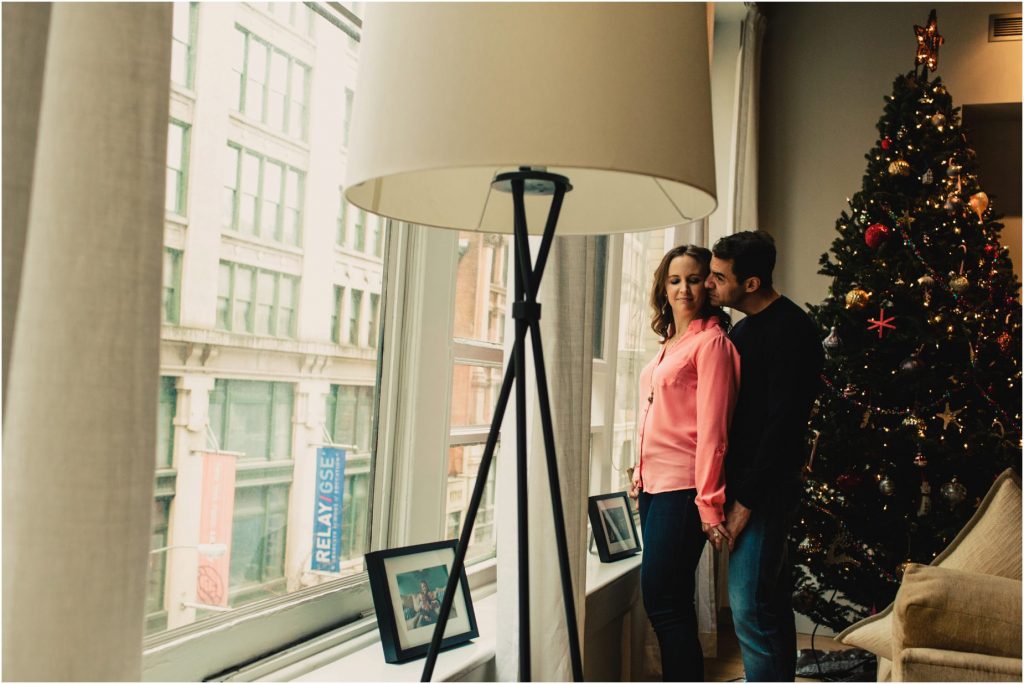 You guys!! Every once in a blue moon the stars align and Google gets it right! These two gorgeous souls did a search and our paths crossed! It was fate, I suppose!! Emilio and Tricia met almost exactly one year ago in the city when they went out with friends. They arrived at a little dive bar with friends completely unaware they were going to meet the love of their life. He arrived with his friend in an old sweatshirt since it was a last minute decision and she stood at the end of the bar with her friend completely unaware of him. By the end of the night, they knew each other's names and that is where the story began. I was absolutely thrilled to be invited into their stunning apartment in the Flatiron District of Manhattan. Their place is nestled right off of 5th Ave in the perfect location for getting to just about anything you want within walking distance. The apartment was cozy and set perfectly for welcoming the holiday season. After some time inside, we headed to the streets where we battled the freezing air and spent some time near the Flatiron Building and the surrounding streets. Tricia and Emilio are a class act and I had the best time getting to know them. It was only right that we end the session in the place where it all began, Paddy O'Reilly's. The bar was nearly empty and a cold beer was placed in both of their hands as they reminisced about the night that fate brought them together. We sat for a while after finishing up and daydreamed about their wedding in the South of Italy. How romantic!
Thank you, Tricia and Emilio, for inviting me into your home and into your lives. I am over the moon thrilled for you both and can't wait to hear all about Italy and see the magic that AMDragan creates. Wishing you all the best for your future adventures. Congrats on your engagement!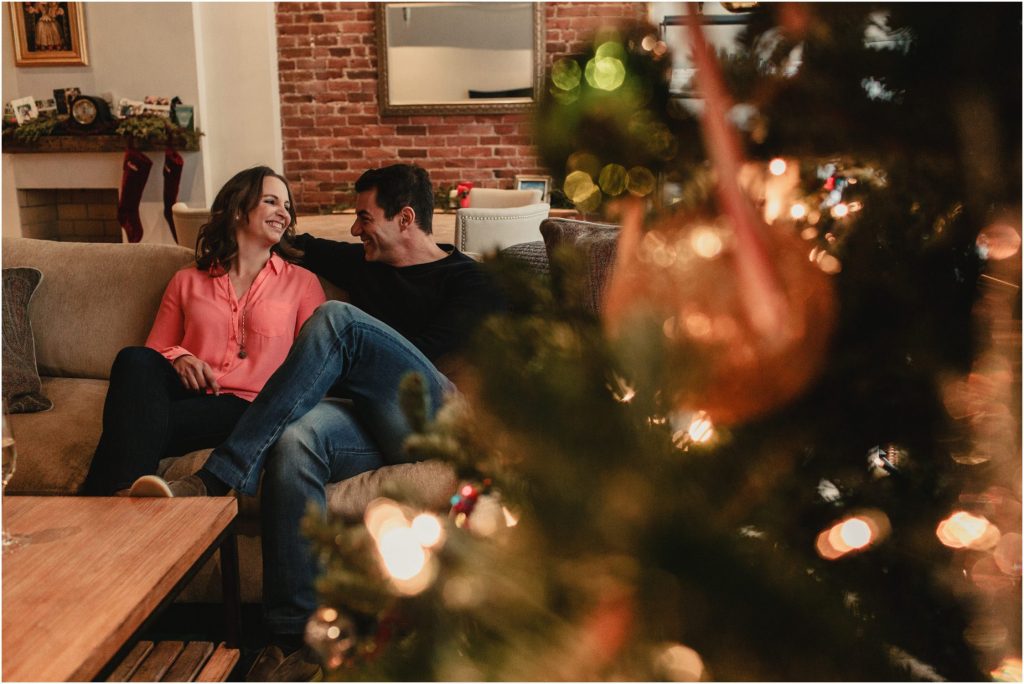 Click "LIKE" to let us know you were here!
Join us on Instagram & Facebook
Leave some love