For Photographers
Personal
August 5, 2012
Who doesn't love some behind the scenes action? I love it when the parents on sessions decide to take some action shots. Here are just a few of the pulled back shots of us working. Thanks Leticia!
Yes, you're eyes aren't fooling you 🙂 I travel with my video dude, Bobby, on all sessions. He is a super great assistant and also catches all the video footage for the POPfusion Videos.
As for WHY I chose these locations….well here goes:
I was looking for reflective light because it was still 2 1/2 hours before sunset. LIGHT is photography.
I love cream colors because the light bounces nicely
I'm all about some grungy textures combined with a beautiful client
What you can't see – the high rises on both sides of us were reflecting light. One was an all glass high rise and one was a white brick. In photos 1 & 2 it was off of a white brick building. In photo 3 we were getting light from the side walk in front of us. In photo4 we were getting a fill light off of an all glass building across the street so I placed her up high where there would be no shadows on walls. (You can see a slight shadow on the hand rail in front of her) AND there were 30 foot drops behind both me and the client!! EEK! I always add a dash of danger..hah
So excited to release these photos soon! Congrats on the beautiful, Emily, on her Quinceanera!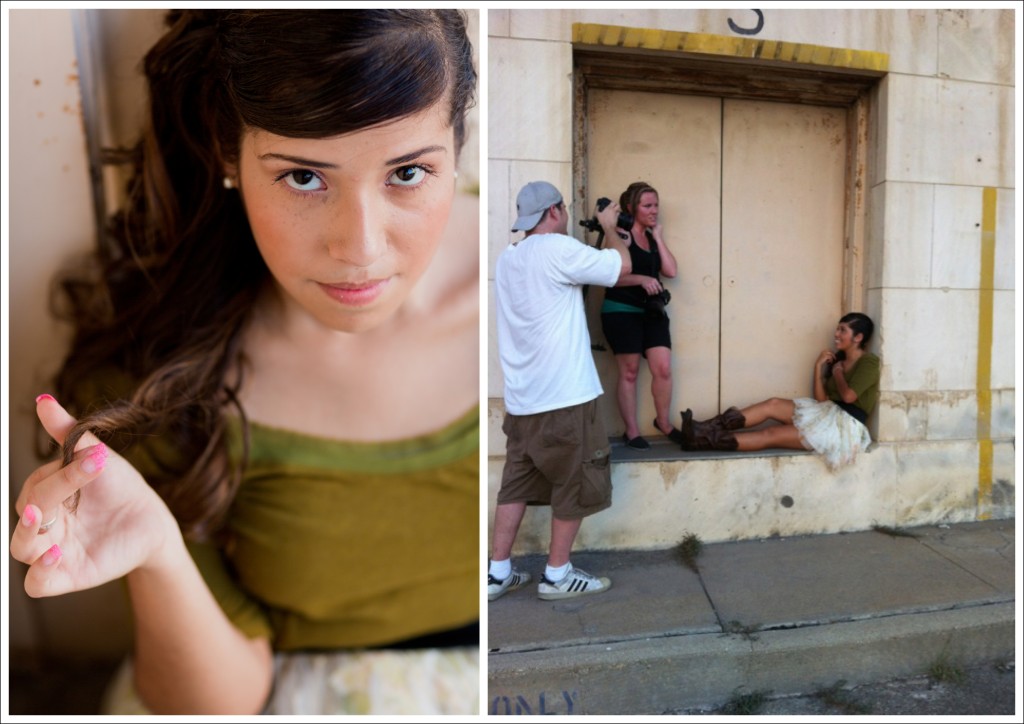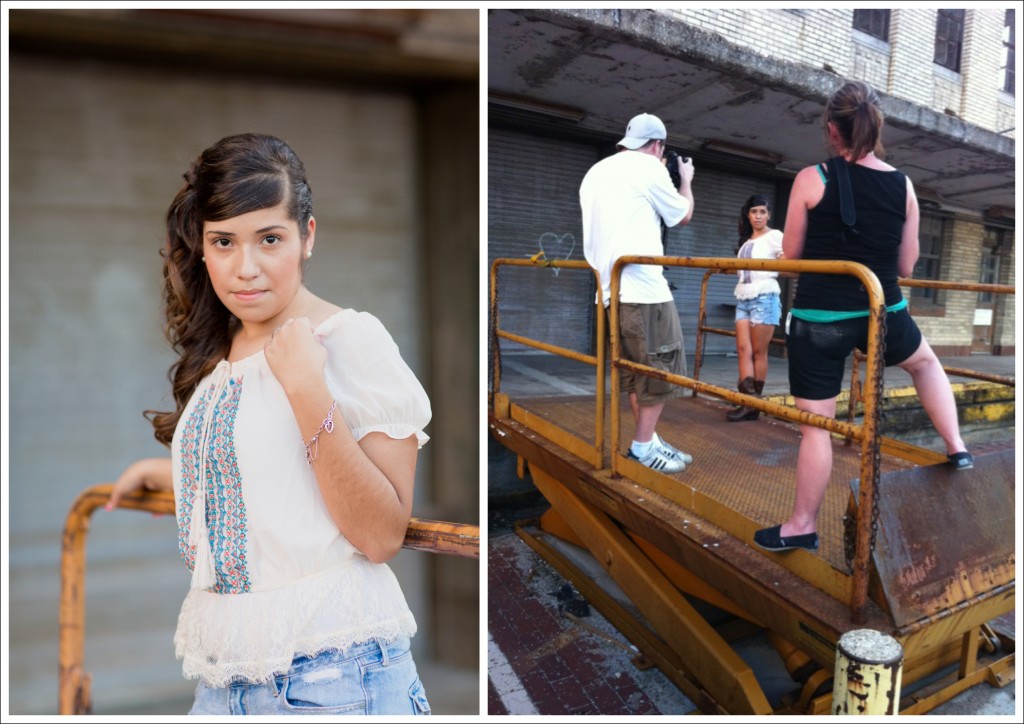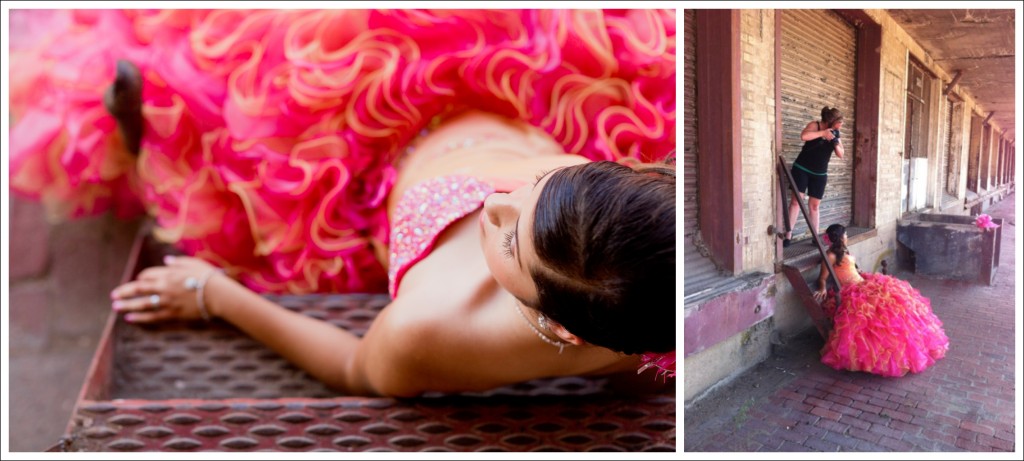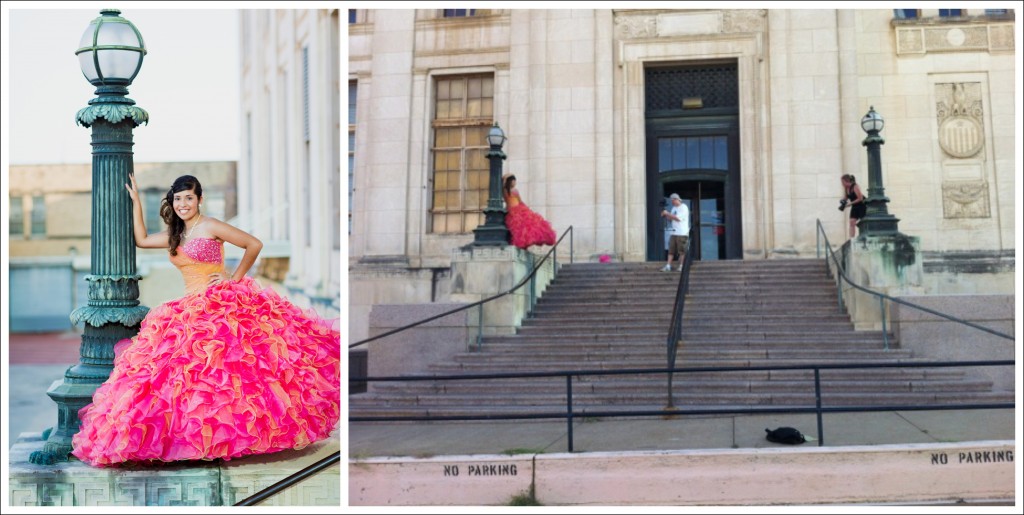 Leave some love