March 22, 2016
It's hard to believe that it has been 3 years since we made the big move to New Jersey. It was exciting, scary and sure to be one our great adventures to date. New Jersey has been so very good to us. We are so blessed that Jeff's job has been progressing and he has even received a promotion this year! Popography started completely over when we moved across the country. I remember praying and making a list of what my potential clients would be like and I literally had my dreams come true. I am ever so grateful for our beautiful business and all of the amazing friends we have made. I just cannot say enough thank you's to everyone who has prayed for us and helped make us feel so welcomed to New Jersey. Everyone always asks why we came to New Jersey and when are we leaving! HA! Well, we came because Jeff was offered a position here and we felt God was leading us to the Northeast. It has been nothing short of incredible. We miss Texas and Louisiana and all the family and friends we have there- no doubt. It always means so much when we go to visit or they get to come here. We have traveled more, seen more, adventured more than we ever have.
We recently bought our first home and decided on a beautiful home on Lake Muscanetcong which is right next to Lake Hopatcong. I literally didn't think we could find a home here that we would love. Coming from Texas, we are used to everything being fairly new, large and cheaper- New Jersey real estate blew our minds. So much money…for so little! We really had not even thought of looking for a home when we hung around after a church service to see some friends. They were chatting it up about  a mission trip they had all just been on and we made introductions around the circle. This is where we met our awesome real estate agent, Sal Petrosino! We exchanged business cards that day and I feel like everything changed after that. We talked to our landlords and before you know it we had a budget and a range of towns to look in. Sal was convinced we needed to move further West and boy was he right! I feel like this house was made for us. This neighborhood is for us. The lake was made for us! It blew our budget, but is a solid home with great 70's bones and it apparently had our name written all over it. Sal hit the nail on the head with this home and we didn't even know it!! He made us sign an offer on the hood of a car and we were probably 20% confident in the choice, but for some reason we totally put our trust in Sal. A phone call came through the next evening- we got the house. OH SNAP…we cried, laughed, cried and realized- WE BOUGHT A HOME! A big, expensive home. The adventure began then and it has been so much fun. Decorating, furniture shopping, gutting bathrooms, installing, painting…you name it, we have done it! The lake is absolutely stunning. I never thought I would live in NJ and live on a lake. The city is about an hour away and I feel like we get the best of both worlds! The sun sets every evening with the most beautiful reflections. Our neighbors are incredible and Trace is in the best school. Only God could put something together so perfect.
We are really enjoying our time here in New Jersey. I am SO grateful for everyone in our lives. We are very excited to watch Trace grow up on the lake and the many memories that are to be made. I can look back 3 years ago and remember thinking…we will be here 2 years and go back to Texas. Honestly, I am in a very joyful place. I love my family, my life, my career and our beautiful home. Cheers to more years!!!!!
WARNING: These photos are a mix of camera, iPhone and mostly crappy photos…but it is what it is. 🙂 Hopefully these before & afters are fun! Thank you to everyone who helped make our house a home. 🙂
Love,
Leaha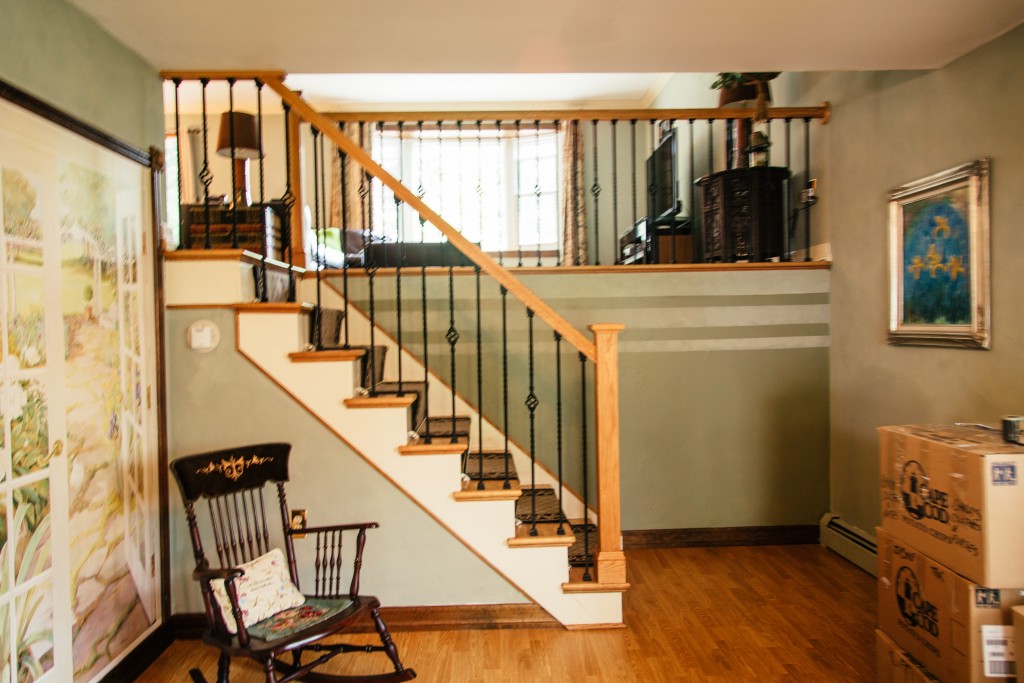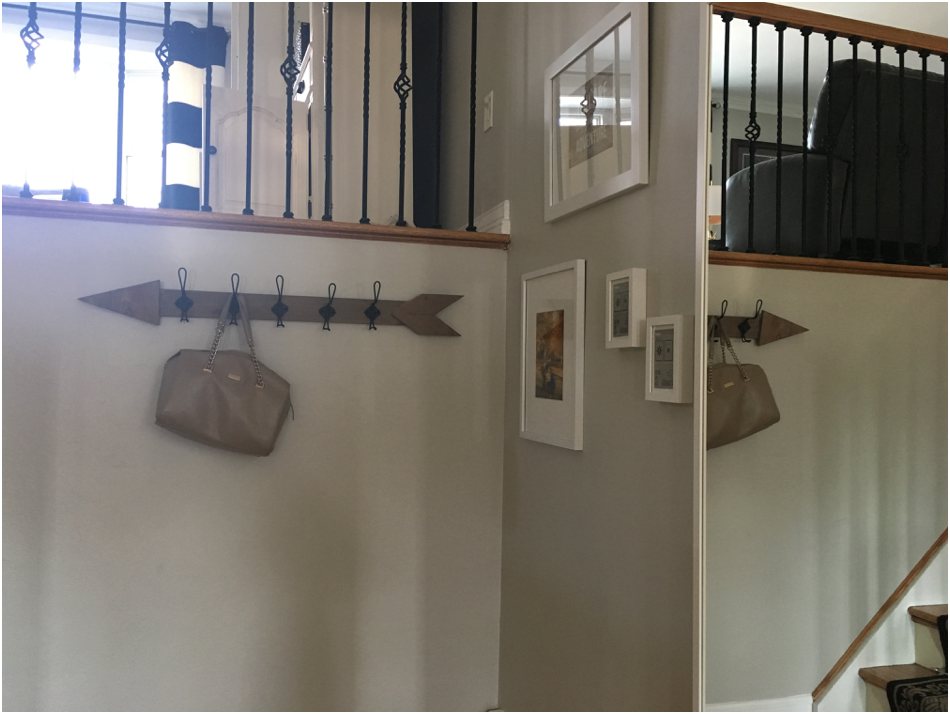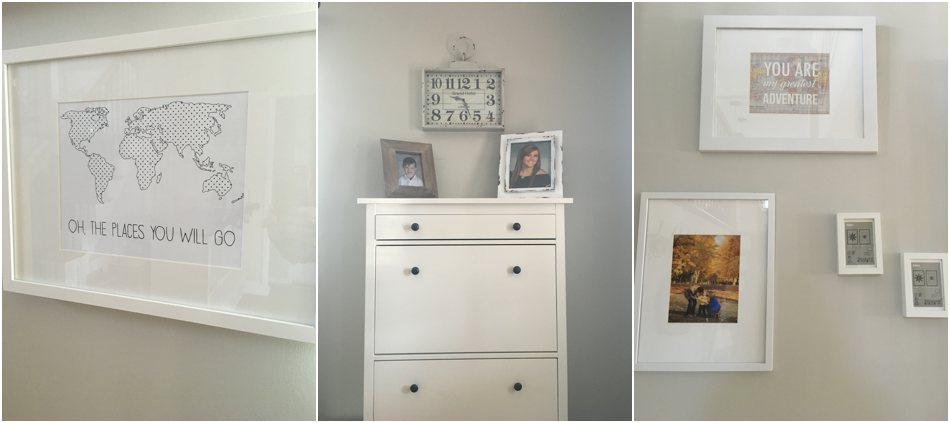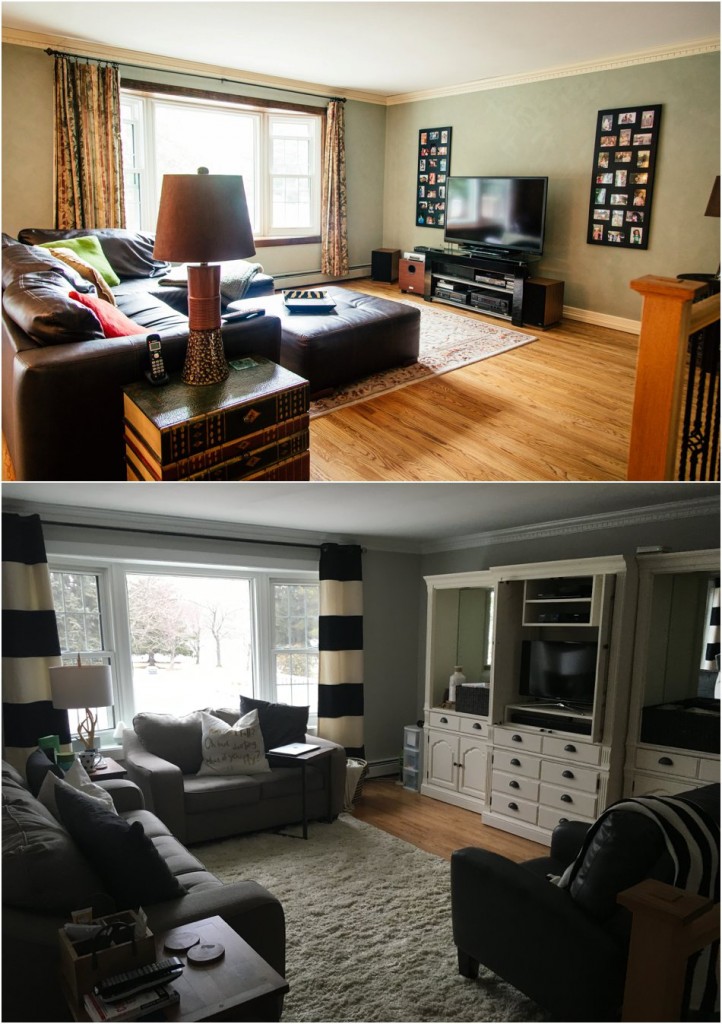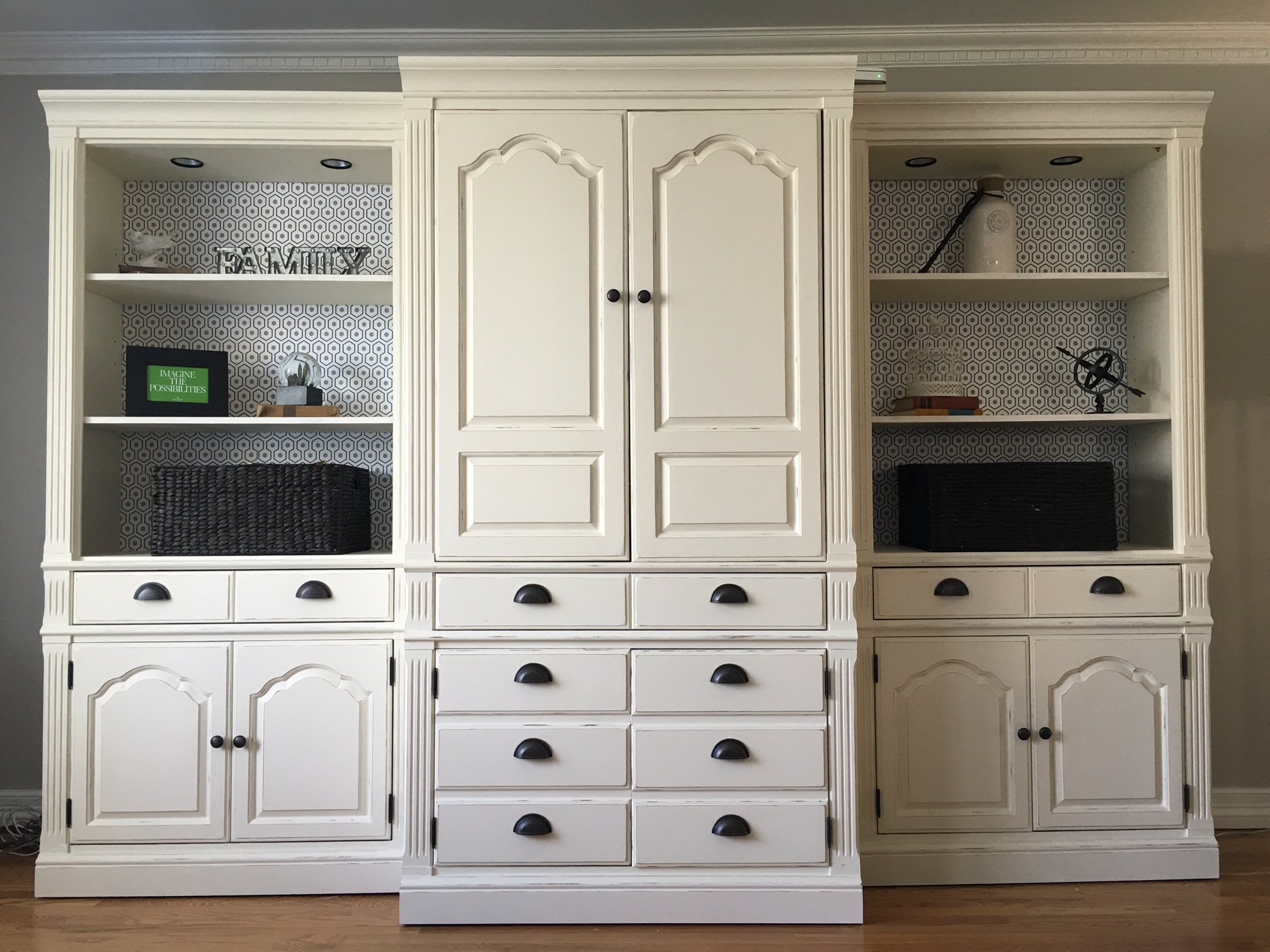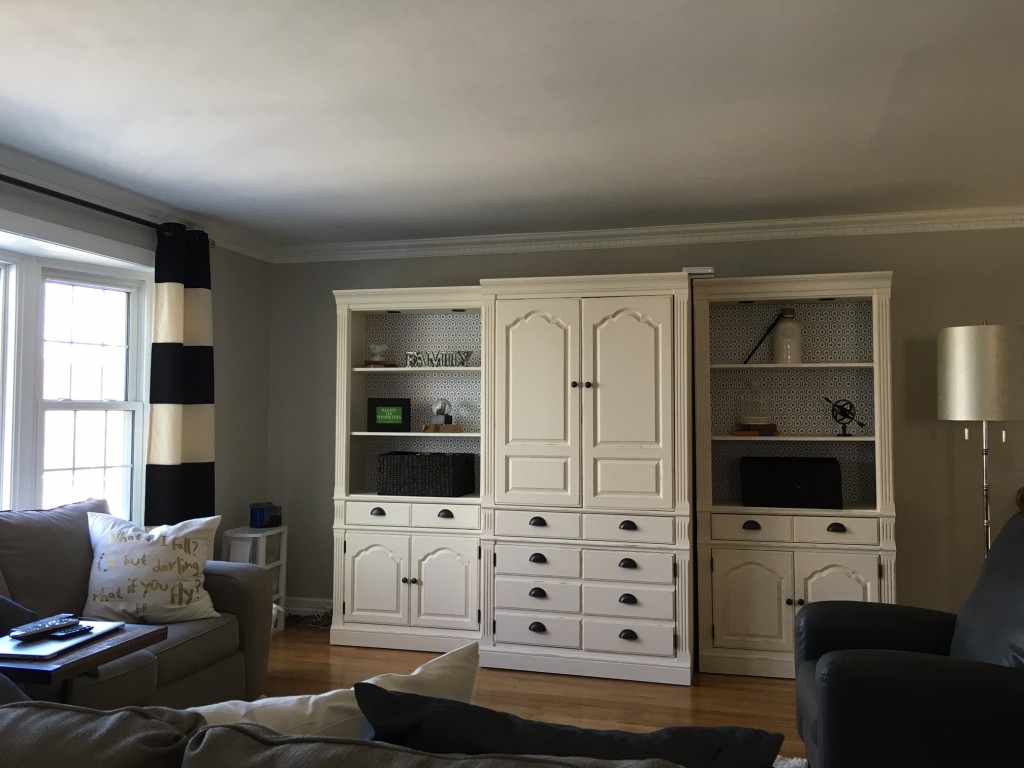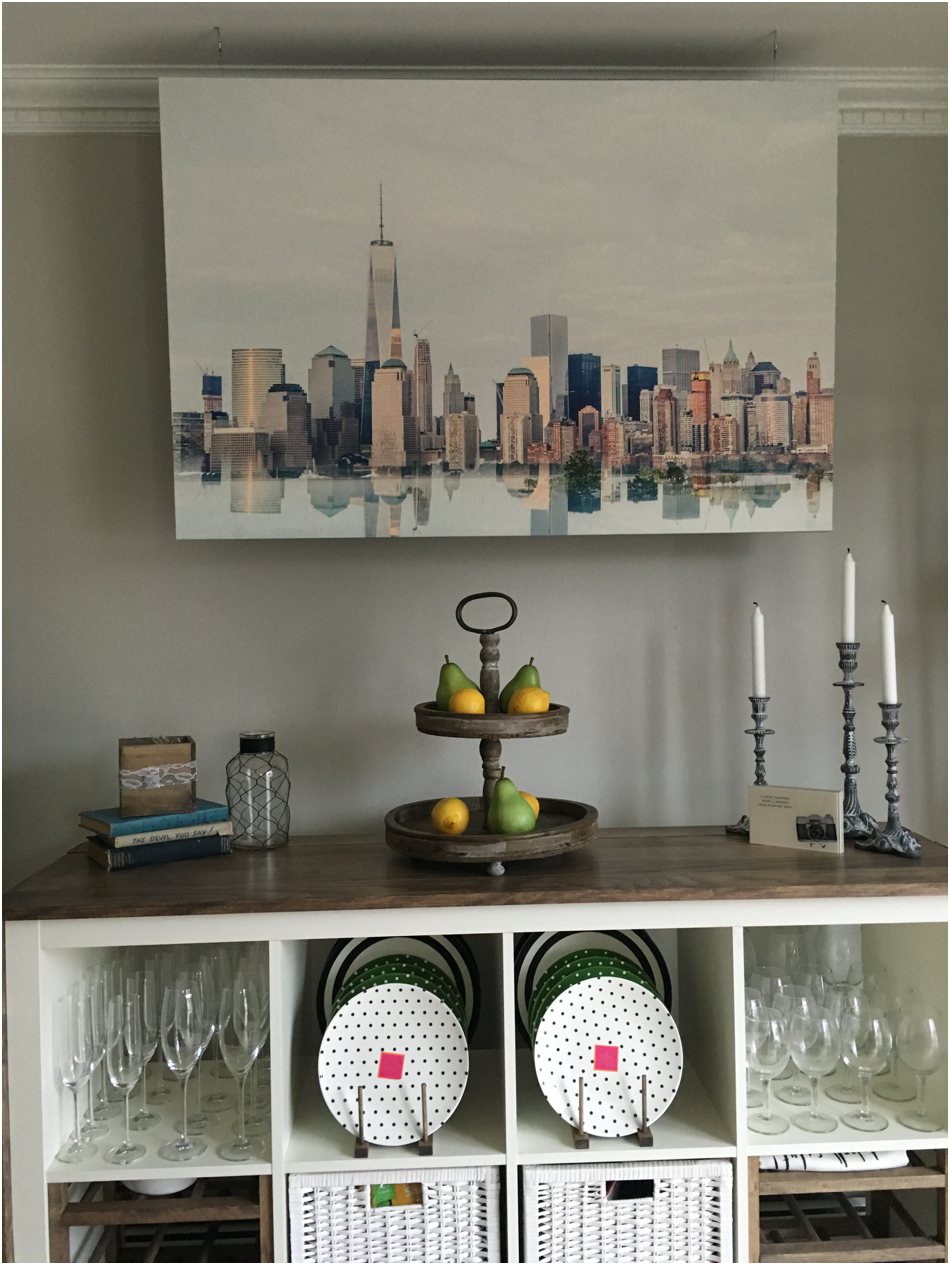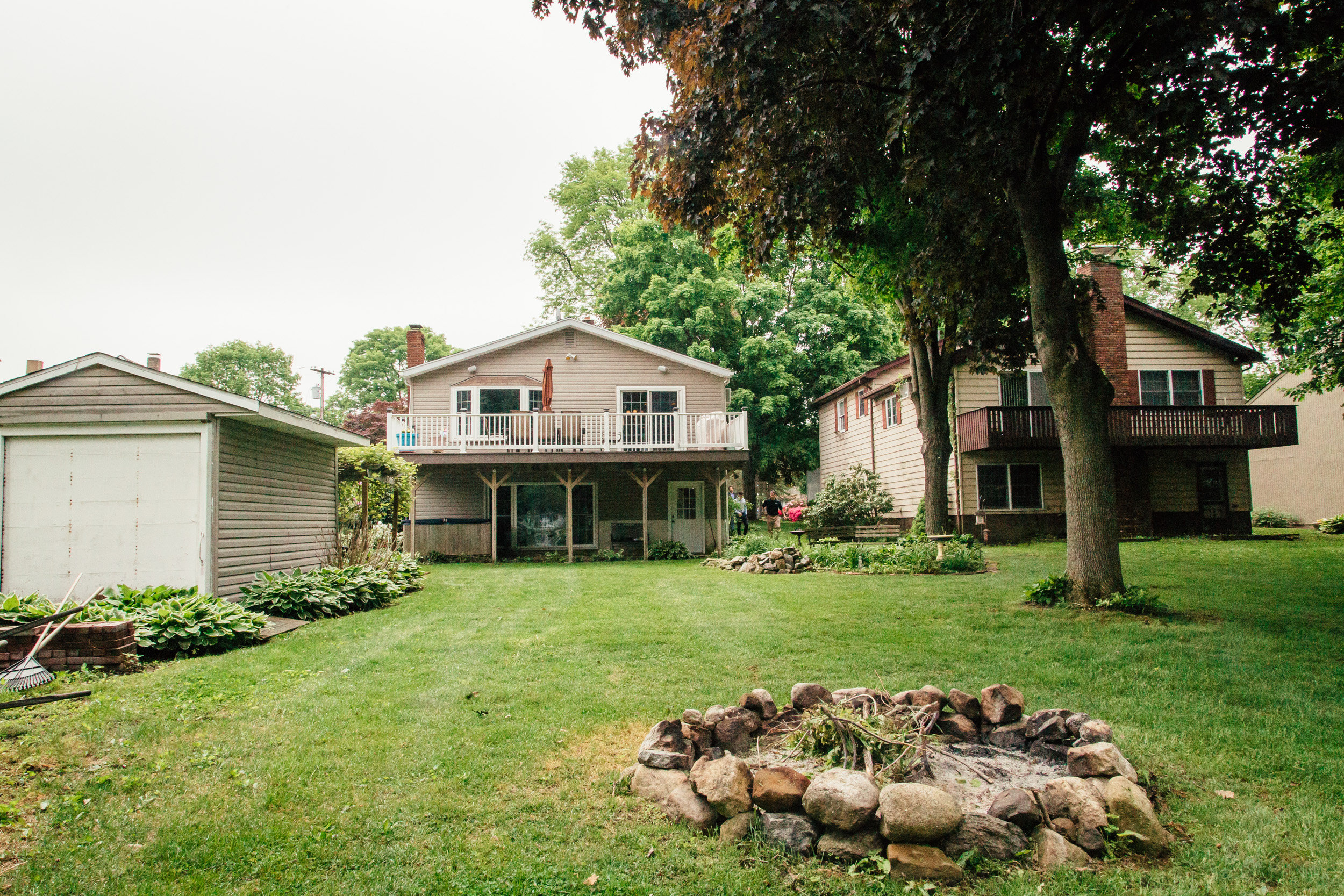 Click "LIKE" to let us know you were here!
Painters- Pilataxi Brothers
Paint Color through House: Agreeable Gray by Sherwin Williams
Bathroom Reno- Ludlow Tile & Marble
Bathroom Paint Color- Distance by Sherwin Williams
Bathroom Map Curtain- Mapology
Kitchen Paint Reno- Deja Vu Furniture Design
Couches, Farm Table- Ashley Furniture
Dining Chairs- Target
Decorative Gold Pillows- Cut 4 You
Kate Spade Stripe Curtains- Frosting Home Decor
Wine Barrel Orb Chandelier- The Lighting Place
Buffet Table & Gold Glass Shelves (IKEA HACKS)
Paint Color for Kitchen & Entertainment Center: Navajo White by Benjamin Moore
Entertainment Center Wall Paper-  Pat Print
DJ Table (IKEA HACK)
End Tables- World Market
Custom Frames: The Rusty Roof
Leave some love