October 28, 2013
It is always an honor to shoot someones wedding. It is just plain fun when you are asked to do an "After Session". After sessions are when the bride and groom get dressed up in their wedding attire and go to their favorite location and just enjoy one another. Often times on wedding day it is crazy and photography time never seems long enough. Some brides choose to do Bridals, Trash the Dress or After Sessions. I always LOVE After Sessions because I would want tons of photos with my new hubby, too!
Will and Nina are country with a twist. Will shared his horses with me as we grazed across Nina's parent's land. It was a gorgeous sunny day in Texas and these two love birds had just returned from their honeymoon. Styled with contemporary jewelry and cowgirl boots Nina ran through the fields like a champ. And I love her brand new haircut! Will knew the ins and outs of the land and made sure Nina got every single photo she wanted. 🙂 Big thank you to Jessica Rambo & Derek Batson for shooting and assisting!
Seriously, gorgeous and so much fun to shoot! Thank you for inviting us into your world. We can't wait to watch your family grow!
xx
Leaha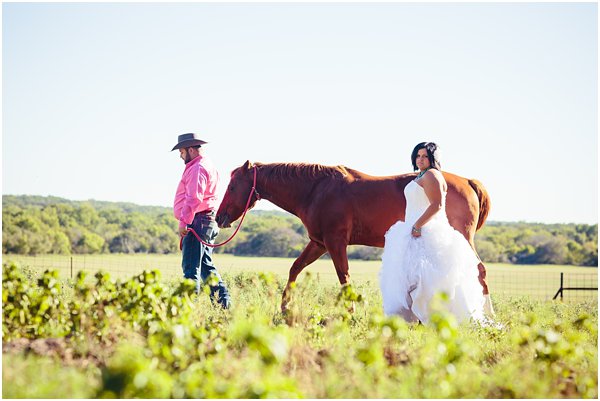 Click "LIKE" to let us know you were here!
See all of this AFTER SESSION!
Leave some love