April 4, 2012
Sweet doesn't even seem 'sweet' enough when I describe Shalyn. I had the privilege of working with her on previous session. She was one of the gorgeous models from a styled shoot that I was able to be a part of. I was overjoyed when she reached out to me about her wedding photography. How could a girl not be excited!? Stunningly gorgeous and probably the most sincere person I've met in a long time.
I was on my way to our meet and greet lunch today at LoveShack Burgers and noticed I was wearing purple. Shalyn is a TCU grad and plans to marry at the chapel on campus. I would like to think I planned that all to well, but I think it was just lady luck on my side. Either way– I was in TCU territory and there was no mistaking I was wearing purple. Go Frogs 🙂 And yes on a side note—the burger I had at this place was probably the best I have ever had. AND it was named Loveshack. How appropriate 🙂
Having already met Shalyn…I had already poked around on Mark's Facebook to see what I could find. He's a professional musician who travels around the world. How freaking cool is that? Soon after we sat down we realized we had both worked with Erykah Badu! Small world. Soon after returning home I found out one of my brides from last year works with Shalyn! Life never ceases to amaze me and make feel so small…yet so important.
These two are just plain adorable.
She was decked out in her little red dress and he was super cool in his black leather jacket. We decided on a mini E-session after lunch. Mark had some pretty firm ideas on what he LIKES and DOESN'T LIKE. Ha! He was cracking me up. I love the way Shalyn just looks at him and smiles. The chemistry is undeniable and I could have shot for 3 hours straight! These two were so natural and easy to shoot. I always say that couples who are madly in love work well on camera. You can't fake the real thang. 🙂
Super big congrats to these two love birds. We are so excited to share in their wedding day in April in Fort Worth on TCU Campus.
COME SEE THEIR FULL COLLECTION AND WEBSITE: www.shalynandmark.popography.org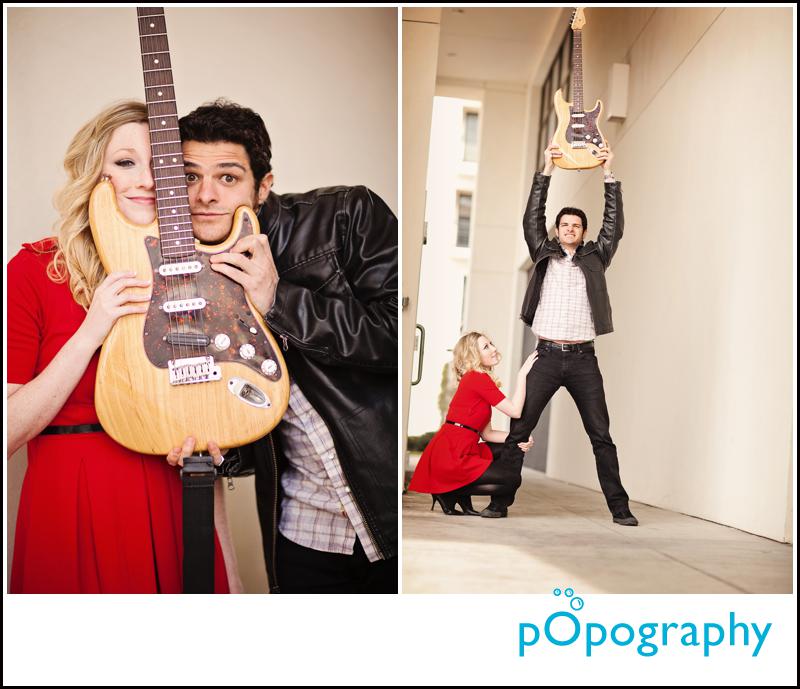 Leave some love