April 9, 2019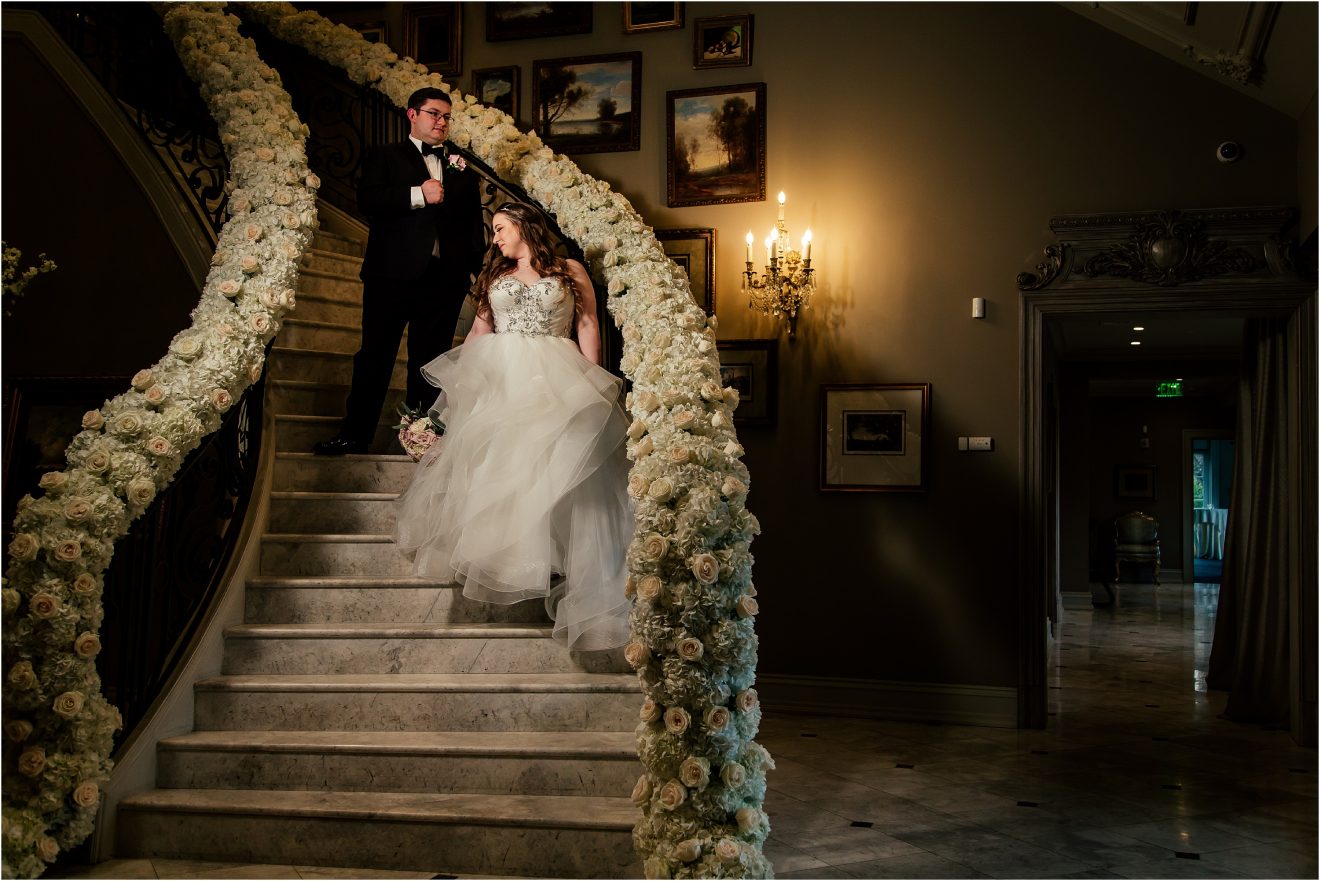 Guess which photographers got away with two Winter weddings that had perfect weather?! Yep- we did! We were lucky enough to shoot the last wedding of our pregnancy at our favorite venue, Park Chateau. The staff have become like family to us and feeling so supported really made for another incredible experience and once in a life time wedding for our incredible couple, Amanda and Chris. Our journey with these two lovebirds started at the venue over 2 years ago! We were shooting a very hot summer wedding with Tina and Rod for their incredible day. We were running around probably sweating and like crazy people shooting this wedding when Amanda and Chris noticed our shooting style. Mostly sweaty, but fun! They soon reached out to us and asked us to be their wedding photographers!! Probably one of the coolest ways to be contacted to shoot a wedding. 🙂 We are so grateful they found us and we now can call them our friends. And let's just talk about this wedding…OMG!
Amanda is like my girl y'all. She is kind, sweet, stylish, thoughtful, loves Kate Spade and has incredible taste! Every detail of her day was well planned and beautiful which made shooting even more fun! Her bridesmaids were just as amazing as she is. They made the day so fun and light hearted. They were all WOW'd by Amanda's Pnina Tornai gown. Jaws dropped and tears fell- it was perfect. 🙂 This gown was a show stopper with over 7 layers in the skirt and dropping in sparkles- I was so happy to get to shoot her in it!!! And I had an exclusive Kate Spade moment when Amanda brought the newest KS perfume release, "In Full Bloom"– BEFORE ANYONE ELSE!!!!!!! It was released the day of the wedding and I'm pretty sure i was the first photographer to smell and shoot it. Holy dreams come true! Amanda and Chris are the couple that could exist in a room with 1,000 people and not even notice they were there. They so fixated on their love for one another that no one else exists. Their first look was a perfect representation of their love for one another. Amanda made her way down the floral adorned stairs towards Chris and even with 5 or more cameras shooting, it's like they were on their own planet. So romantic. We made our way around the gorgeous interior and gardens battling the cold temperatures before preparing for the ceremony. The girls were all staying warm in their gorgeous fur shawls as we moved quickly around the gardens. And let's just have a slow clap moment for the groomsmen and their socks! So cute!
The party continued at the reception with an epic entrance from the bride and groom. Chris actually stepped on Amanda's gown as they entered and her face said it all- what's even funnier is that they don't remember it even happening! Their first dance was full of epic twirls and sparklers. We just love the way they soak each other in like no one else is there. That theme continued all night.  Hands down- these two get the award for most hours spent together at their wedding. Winners! And let's just have a moment for the father of the bride's speech. He was so excited to share his epic dual screen presentation including the Philadelphia Eagles. It was so cool! Everyone at this wedding was so cool come to think of it. We felt like we were a part of the family all day long. It's such a privilege to be a part of this first day of their marriage.
Thank you to everyone for welcoming us like family and for being so helpful and understanding with our pregnancy! We wish Amanda & Chris nothing but the VERY best. Congrats and can't wait to watch your future unfold!
xx
Leaha + Jeffrey
Thank you to Jarot Bocanegra for shooting with us for this wedding and being a lifesaver! We appreciate you!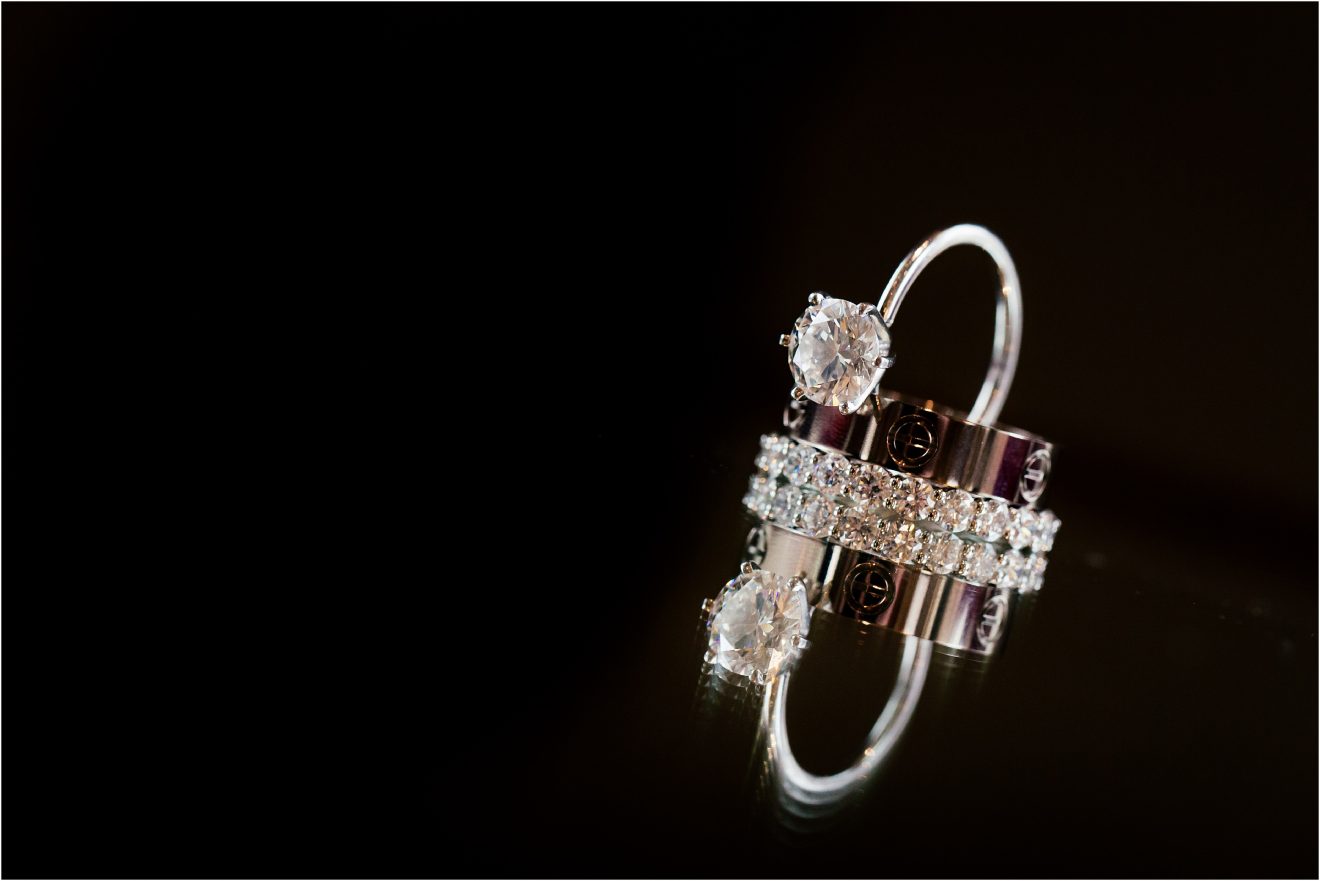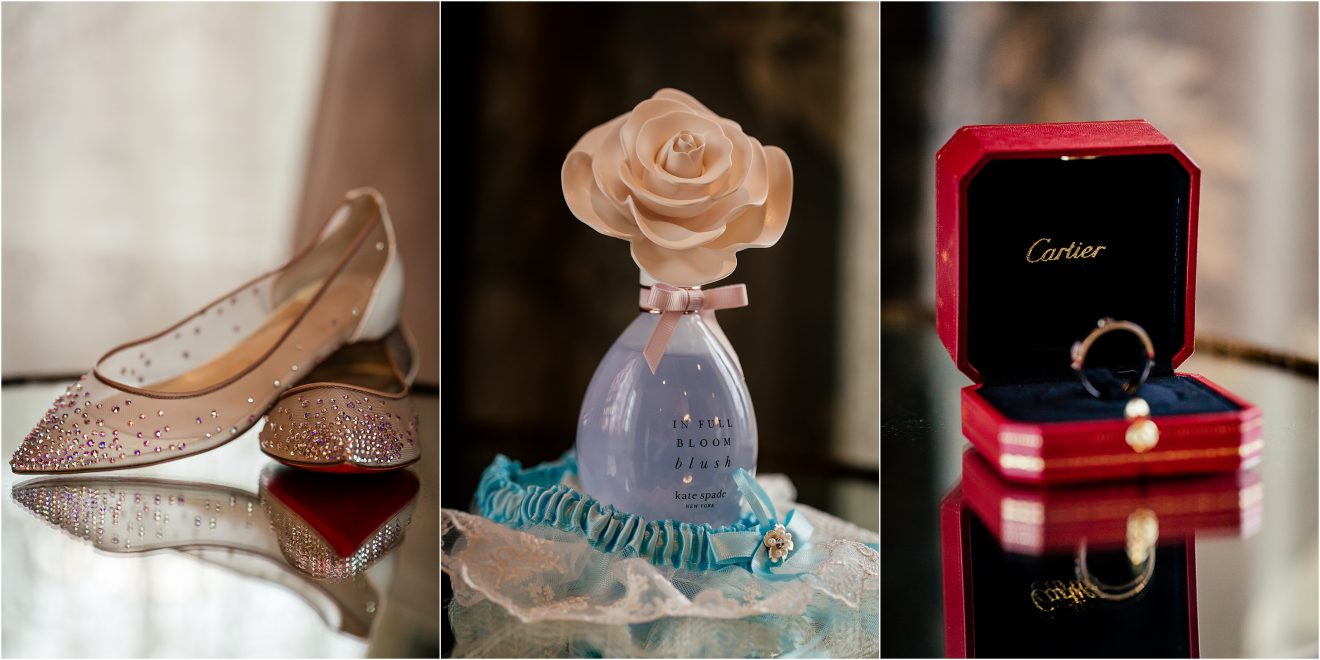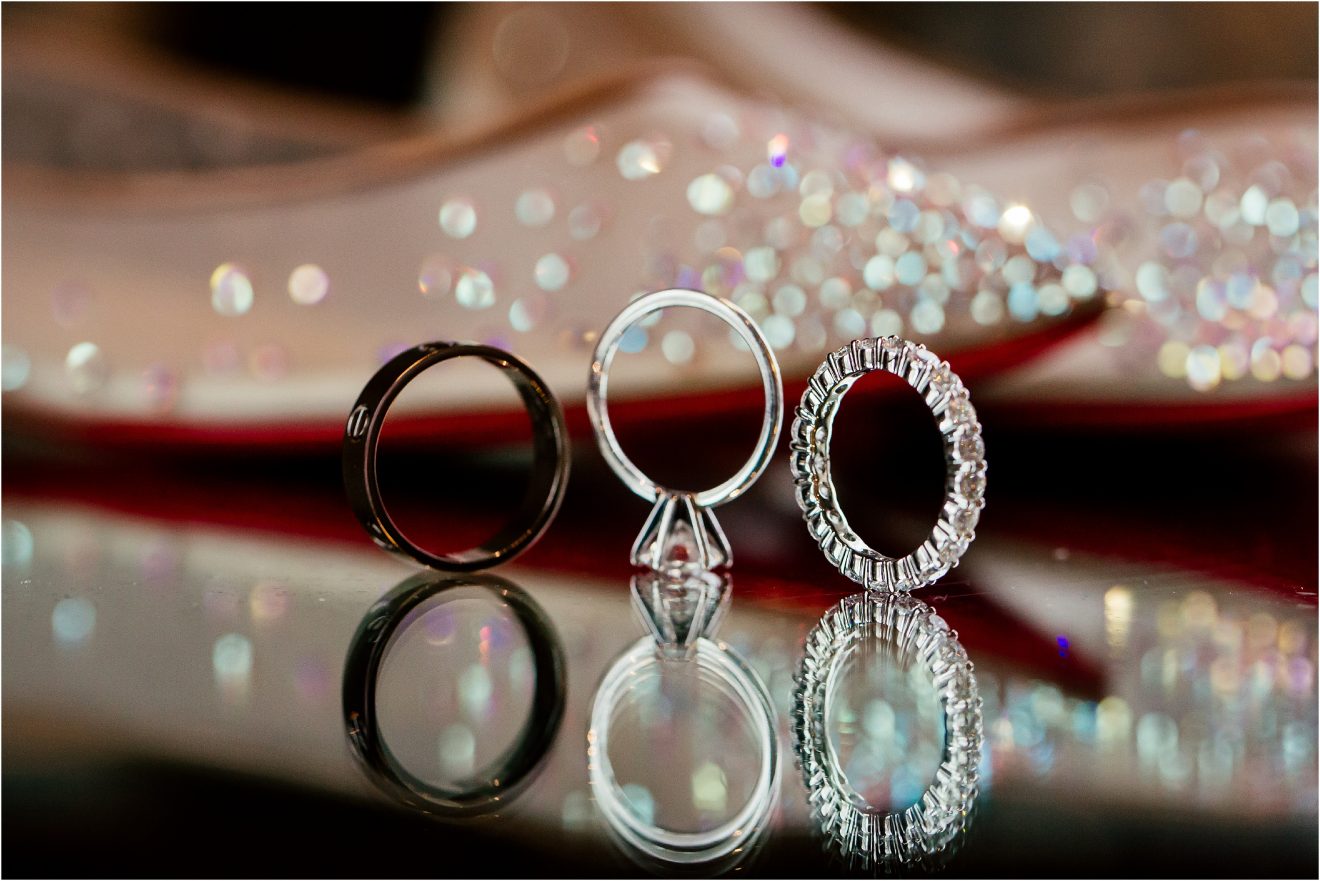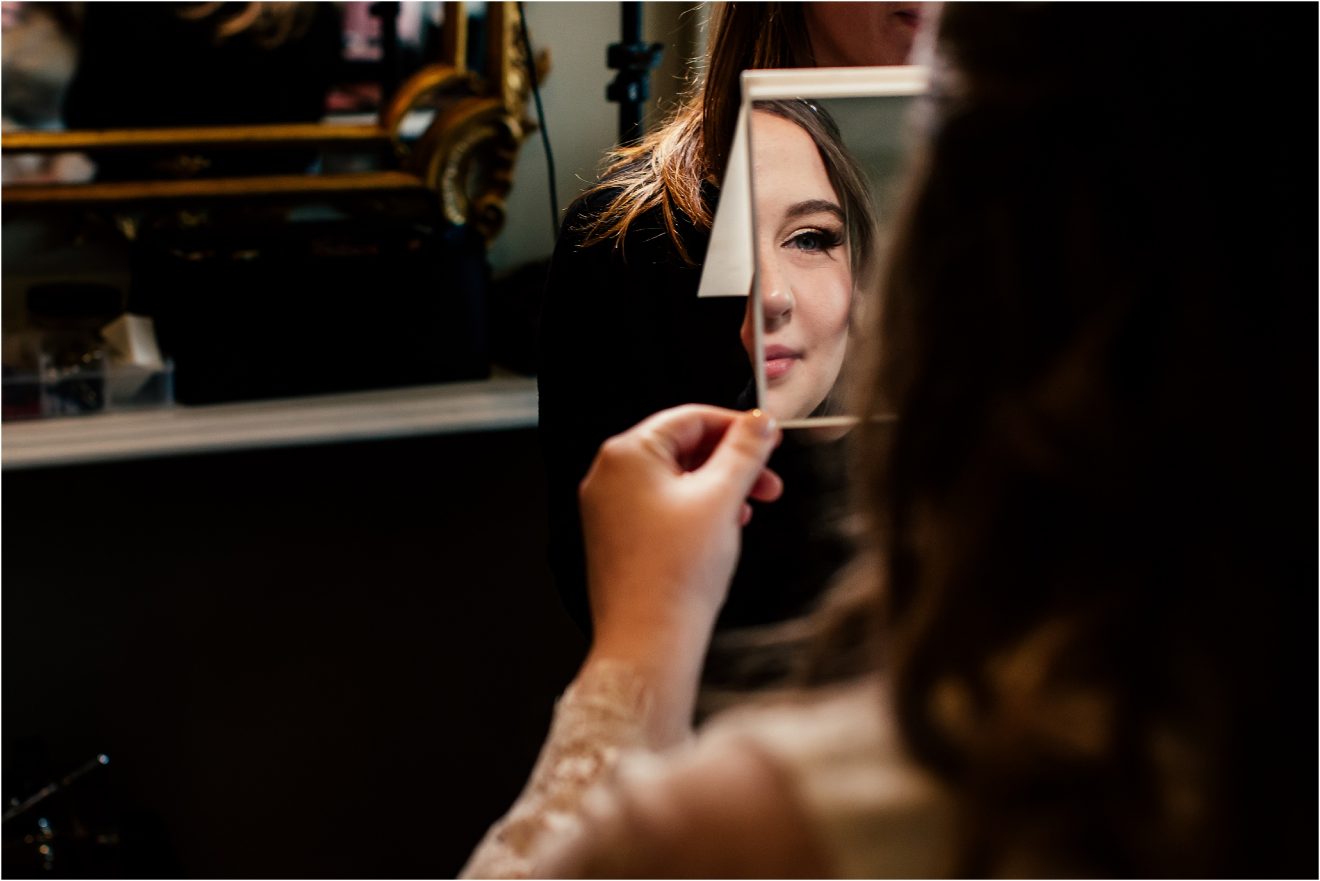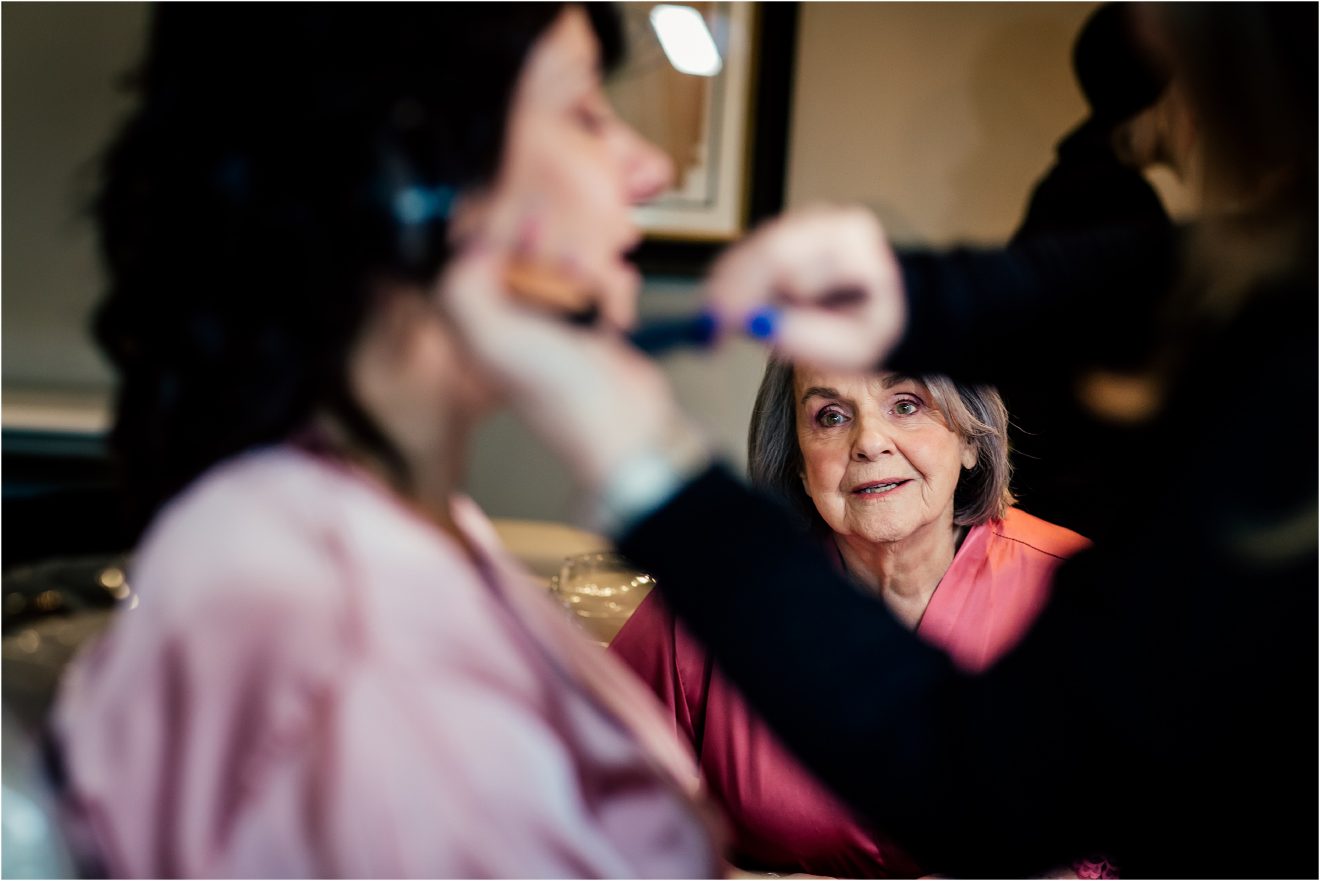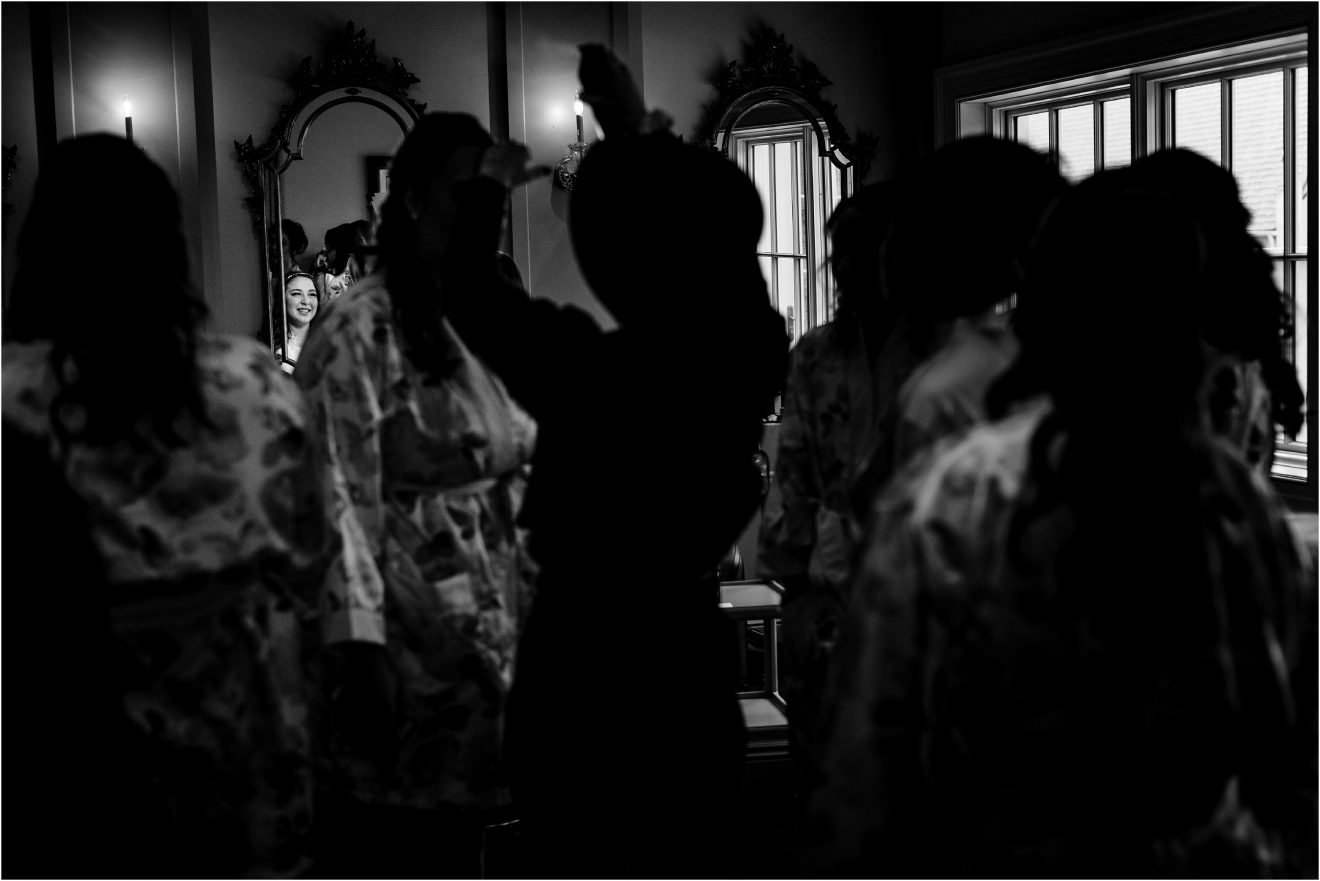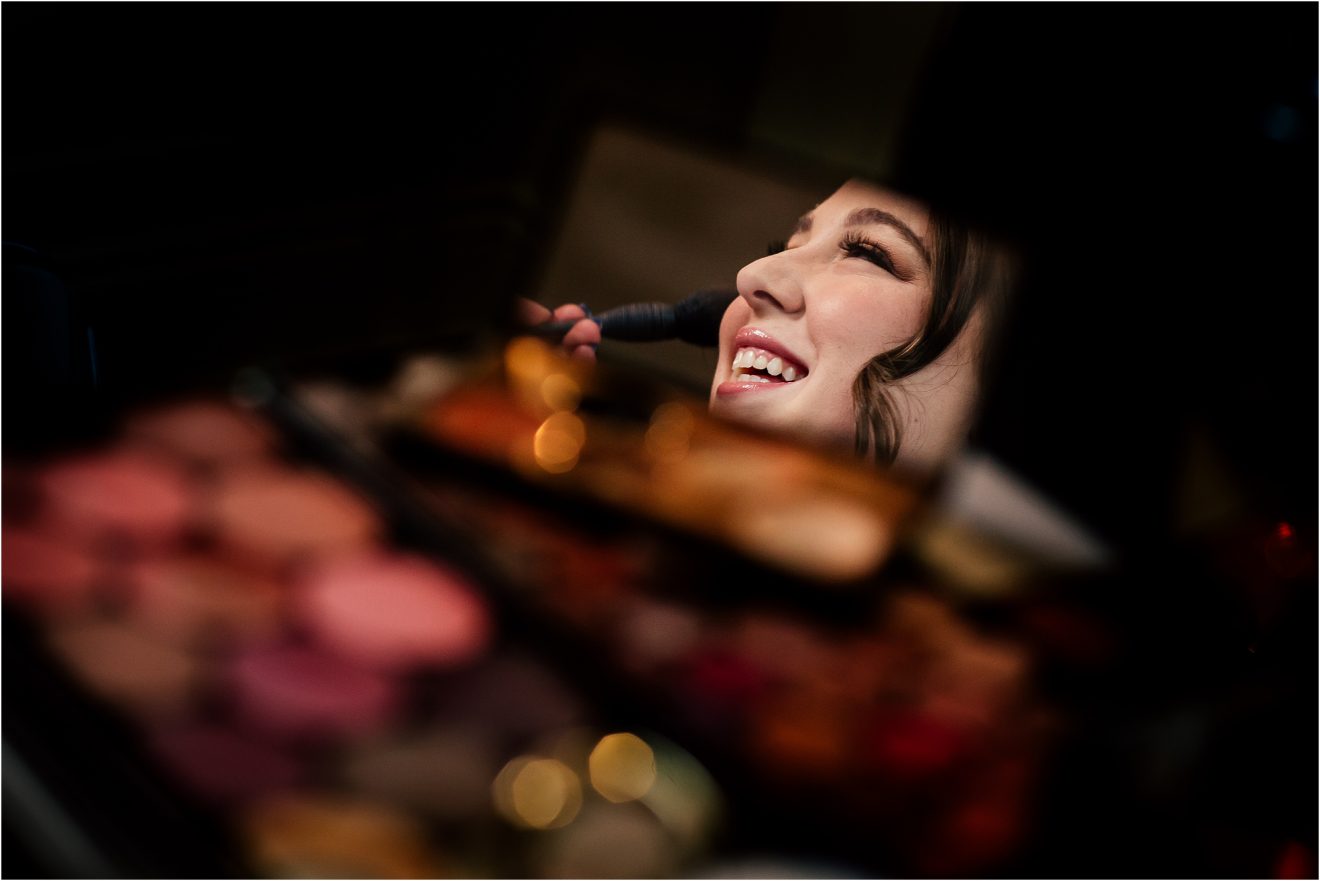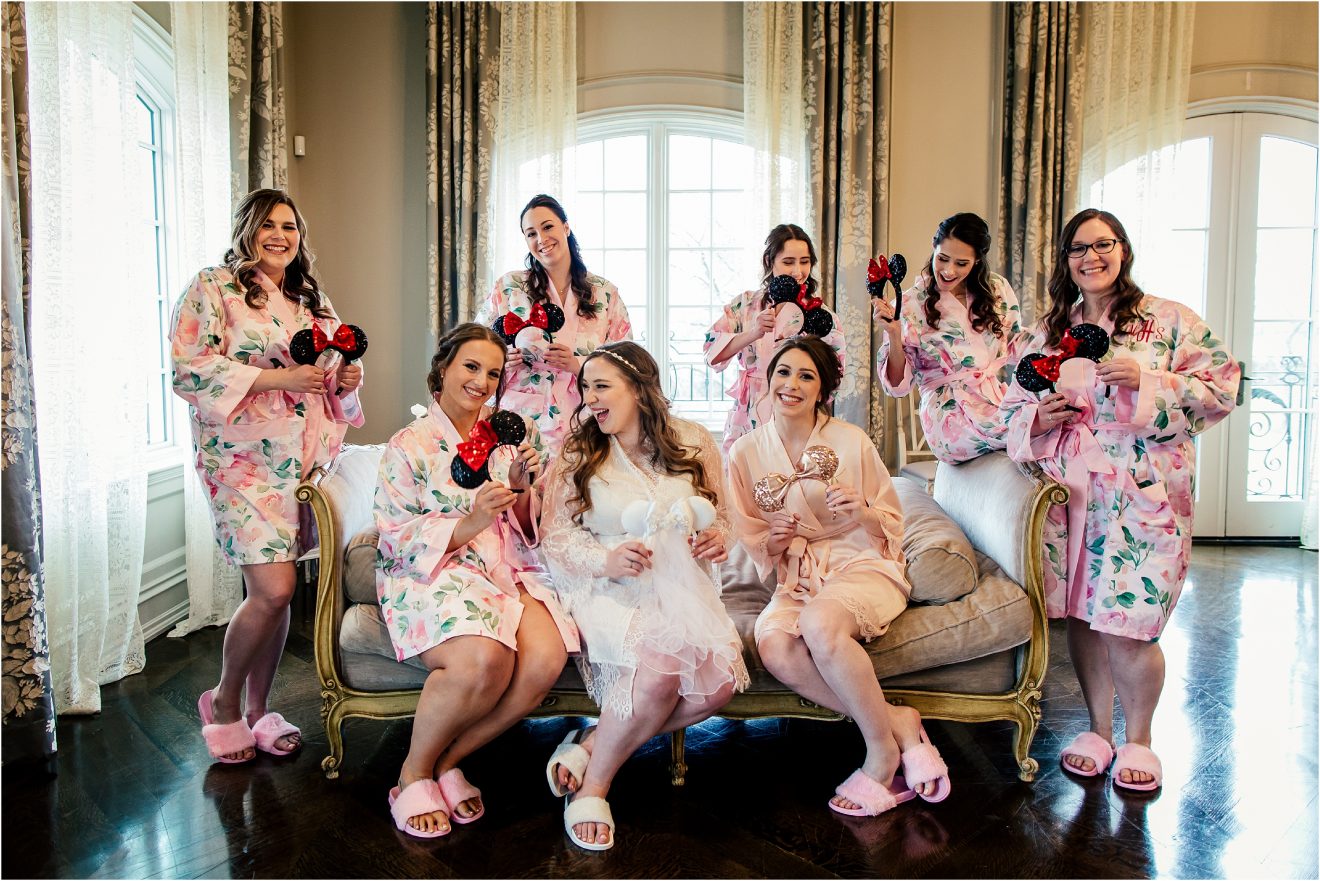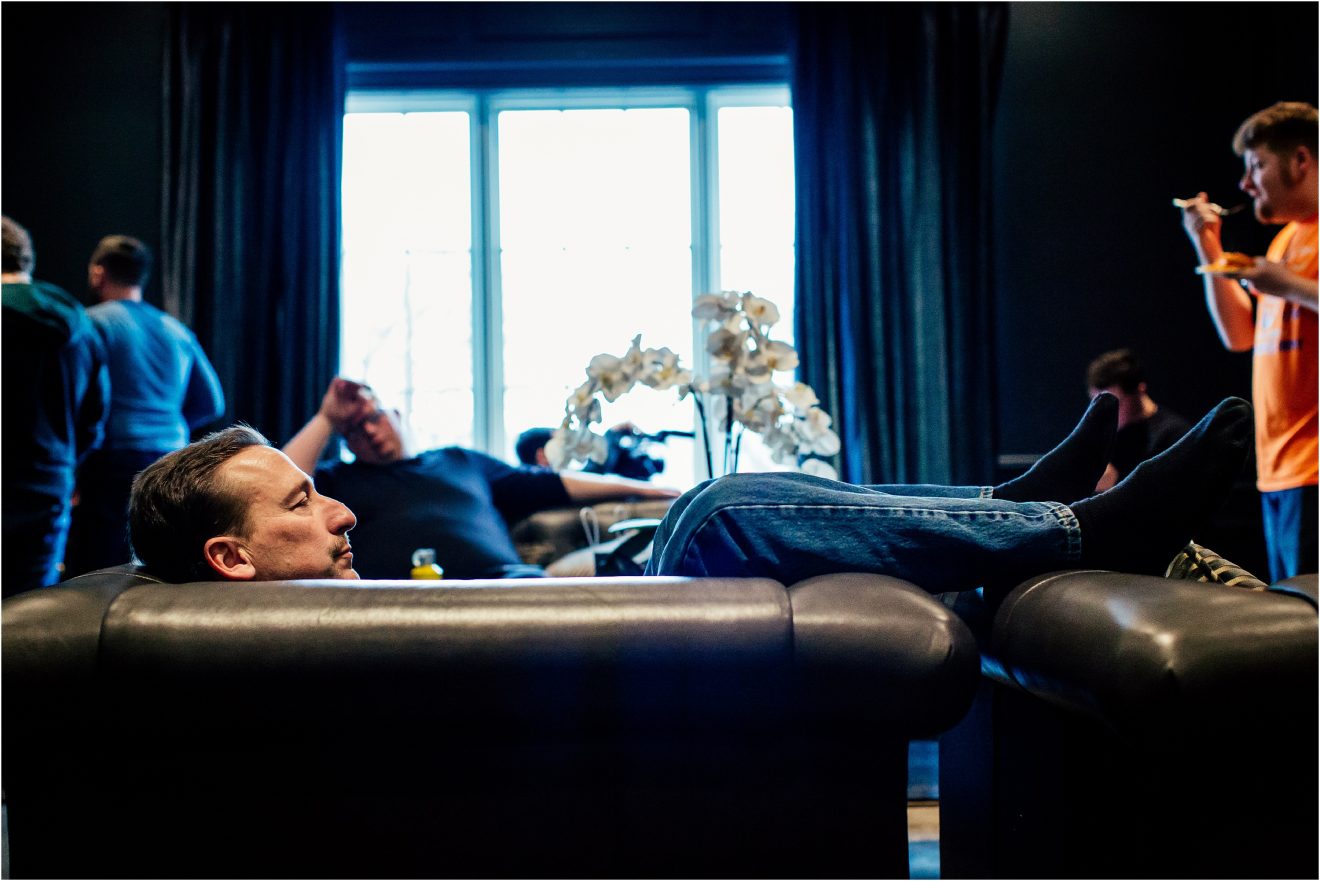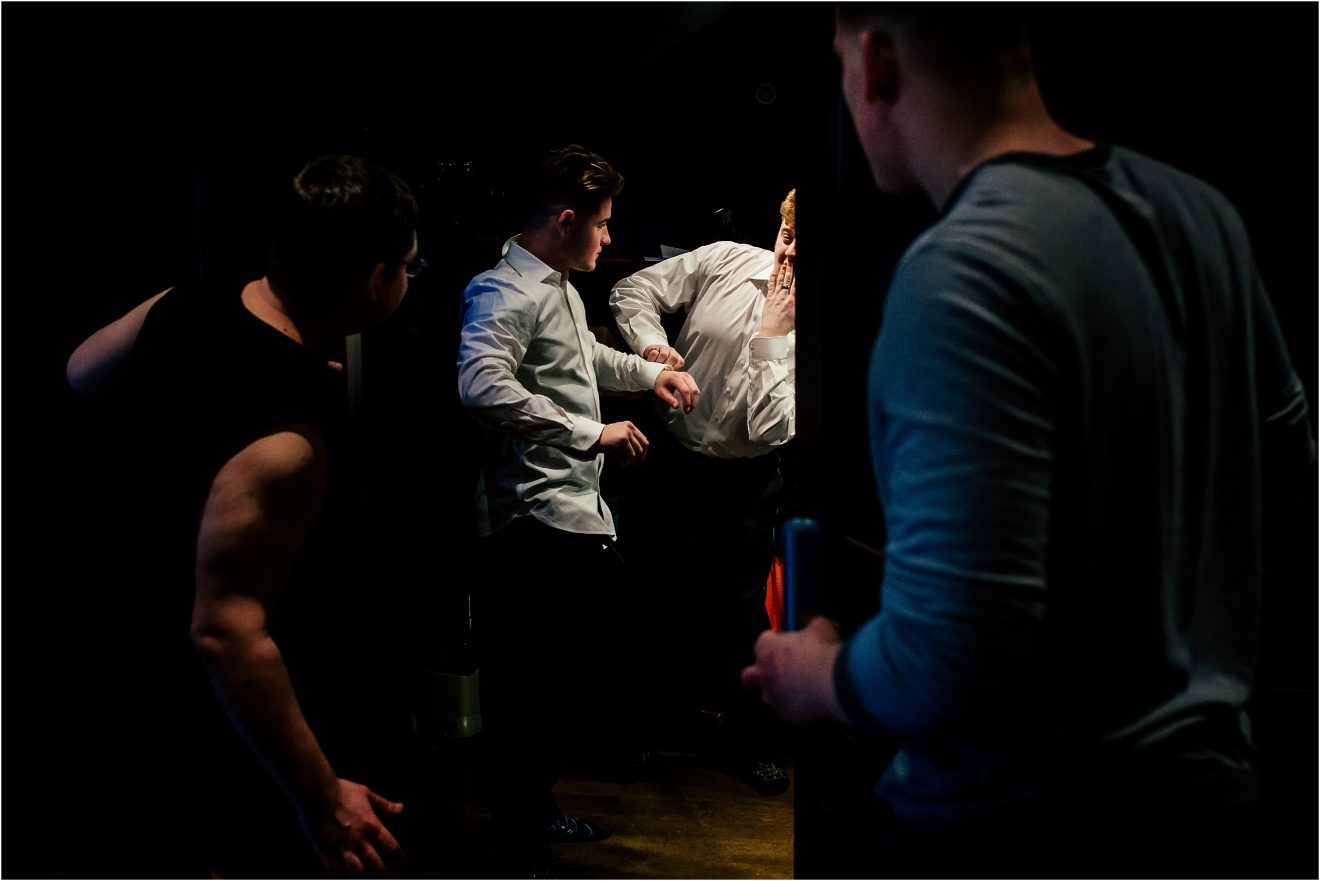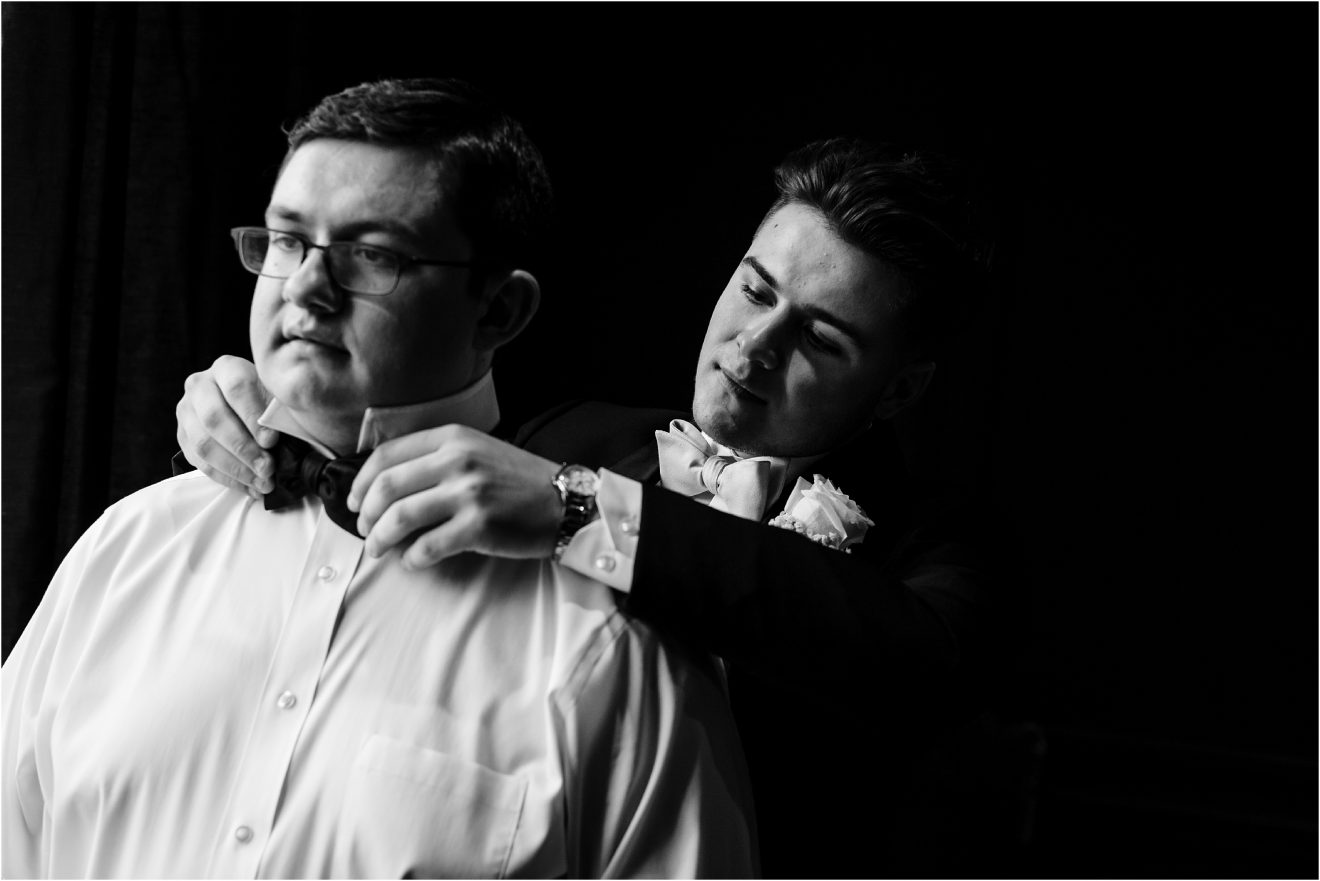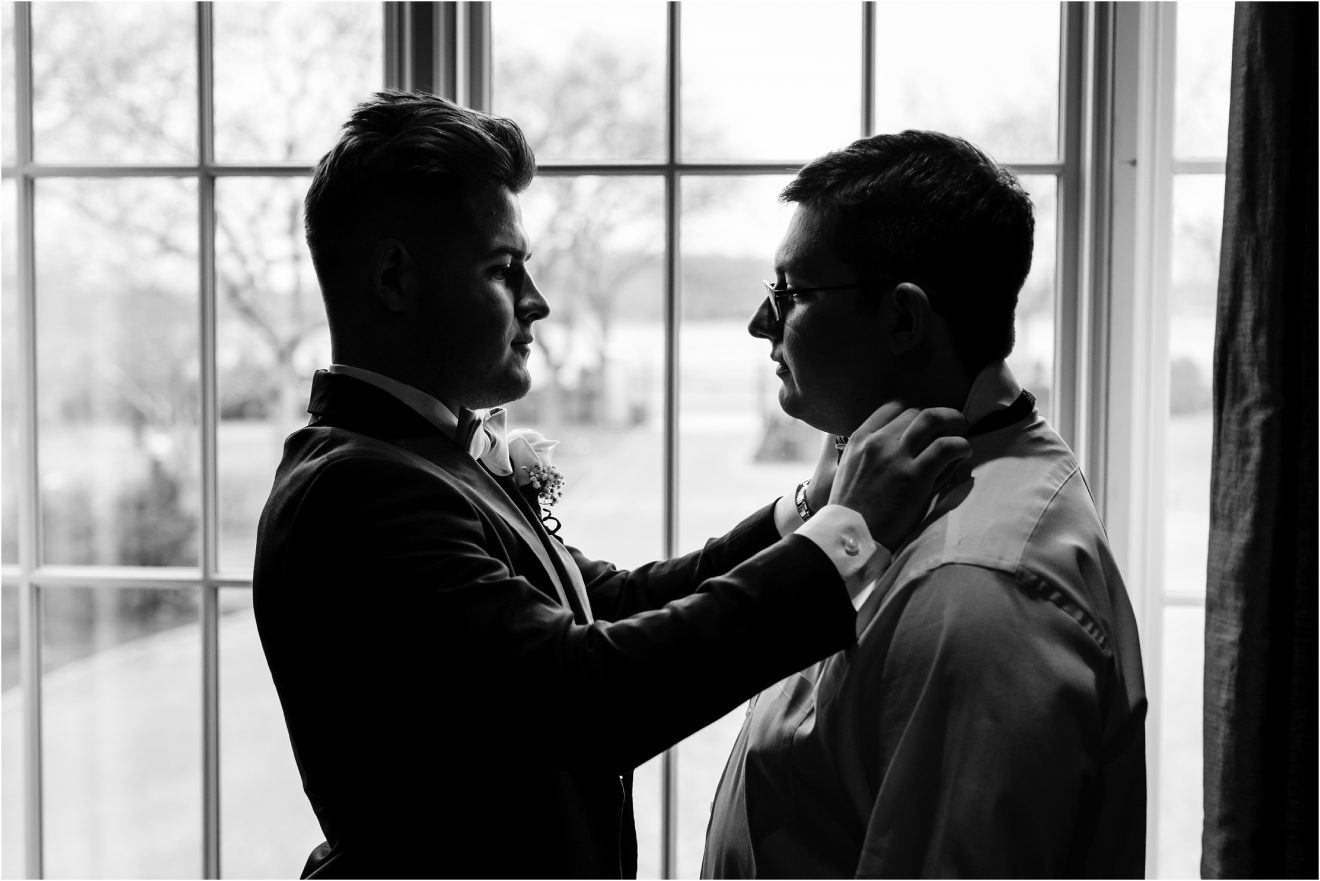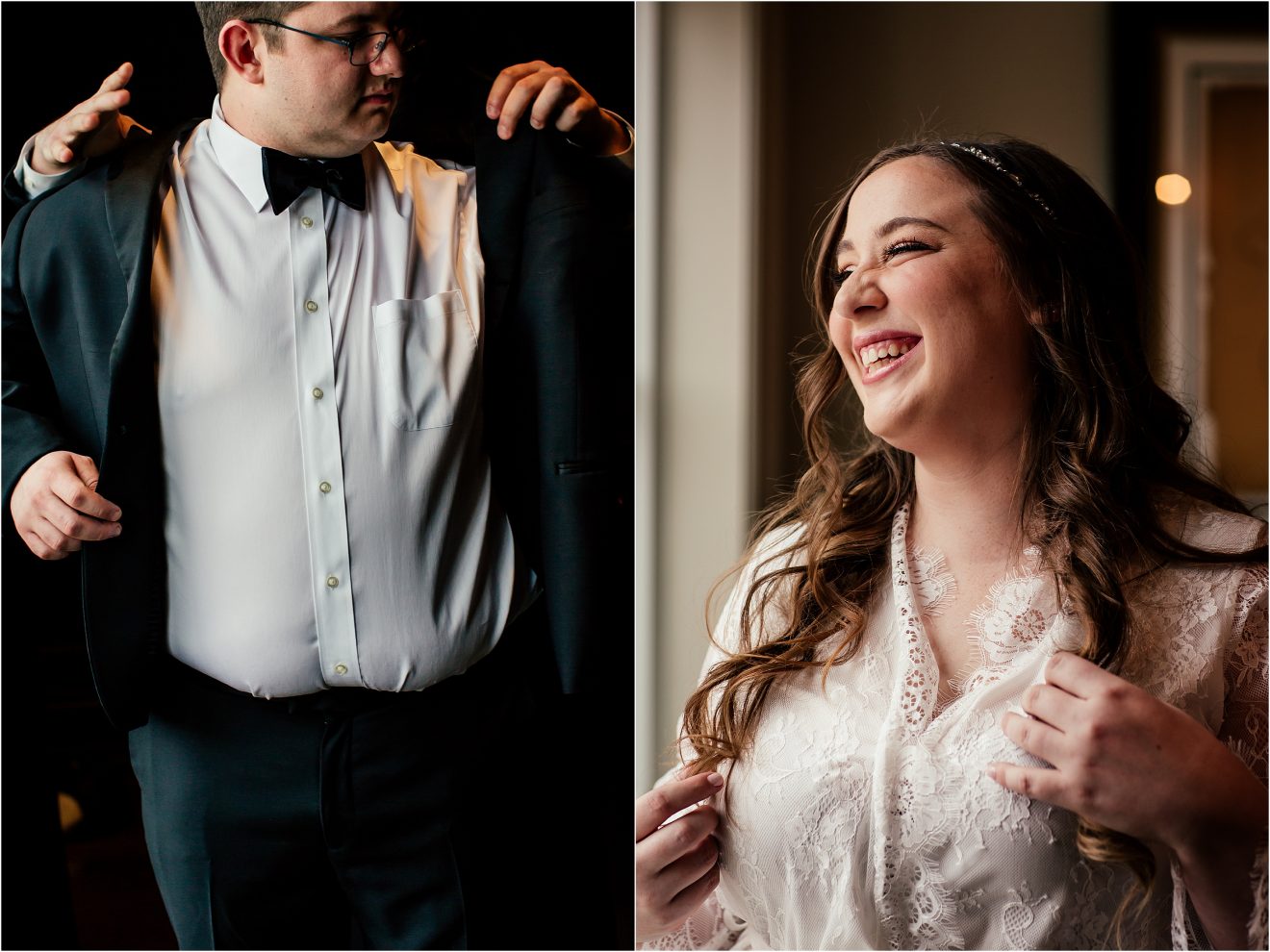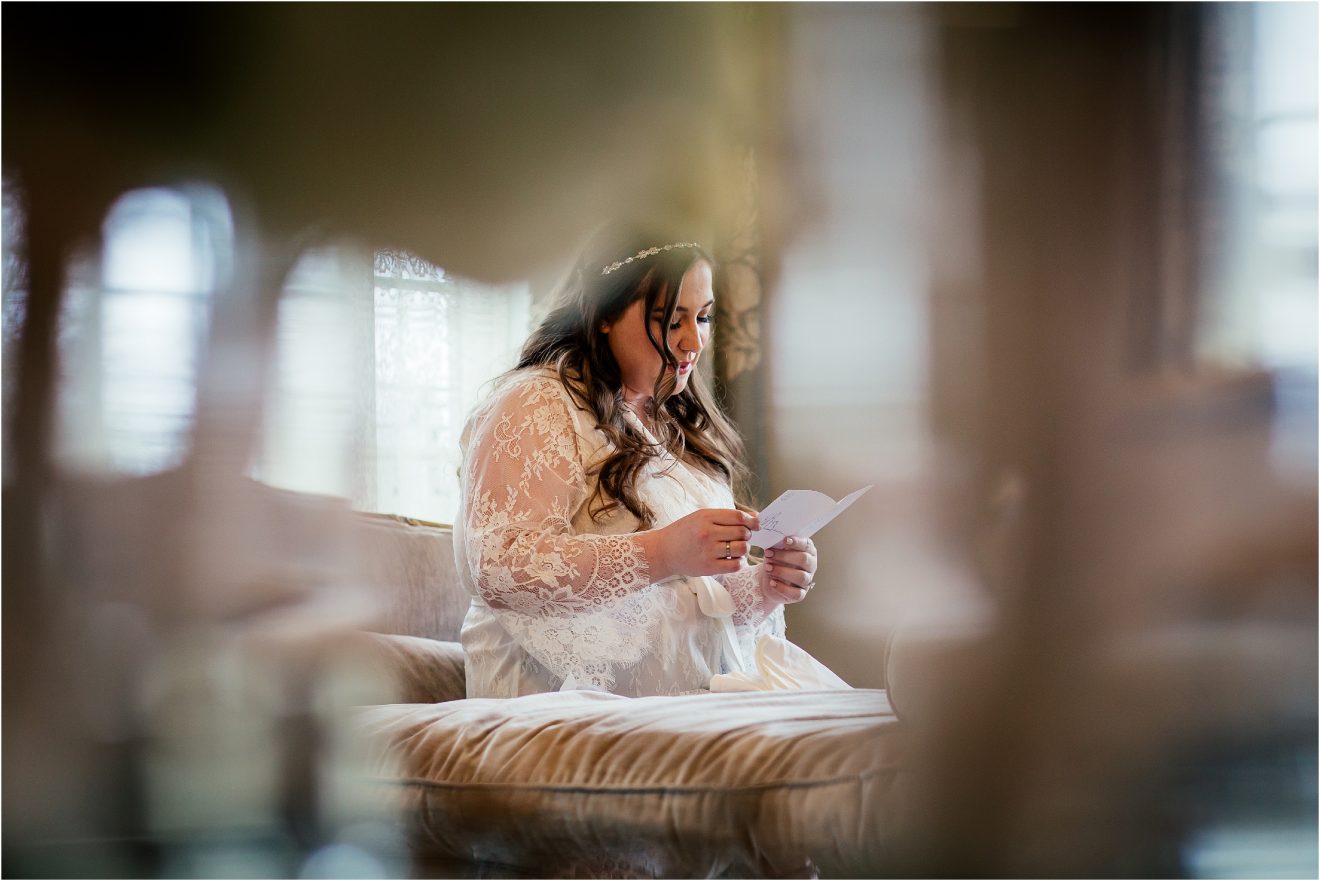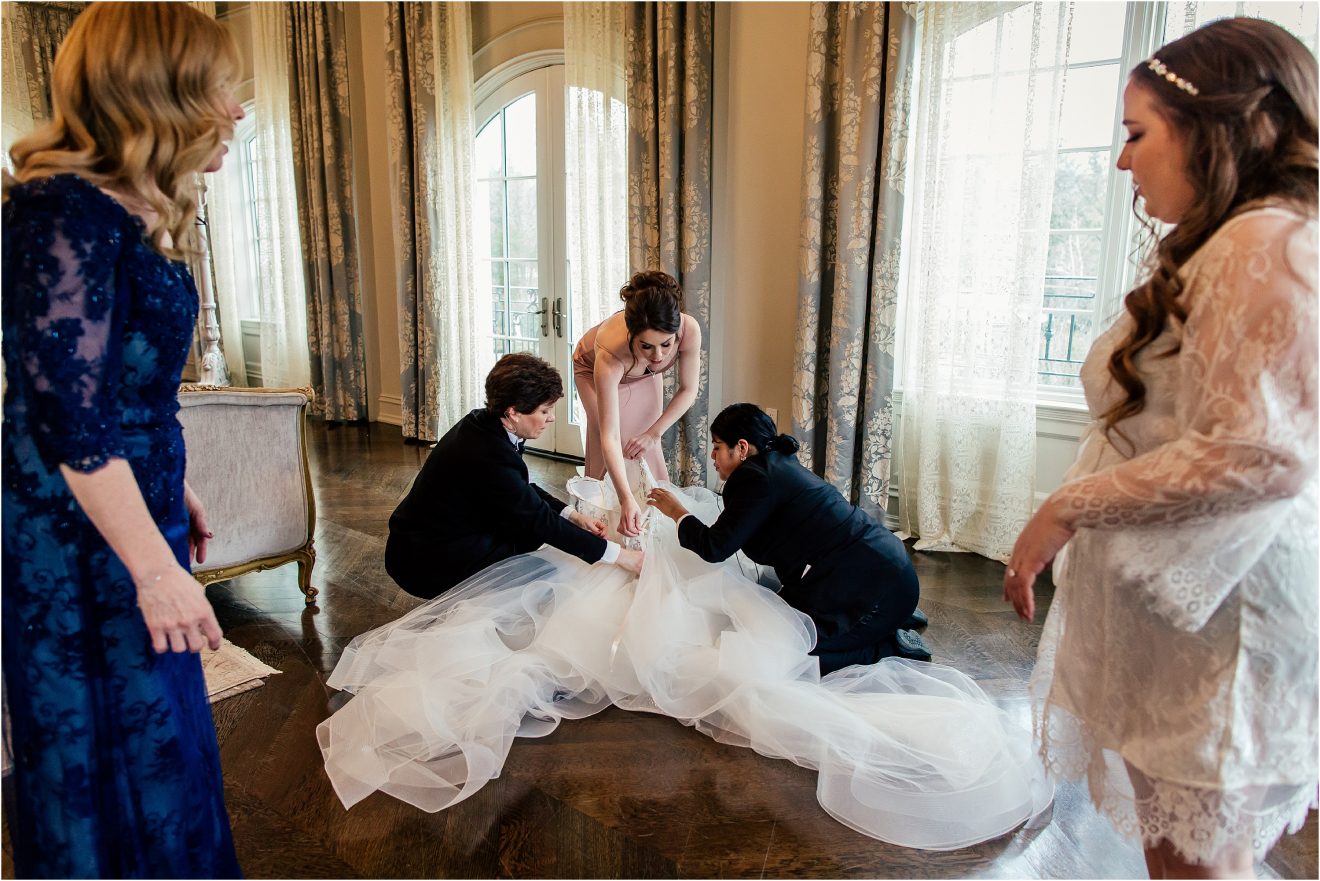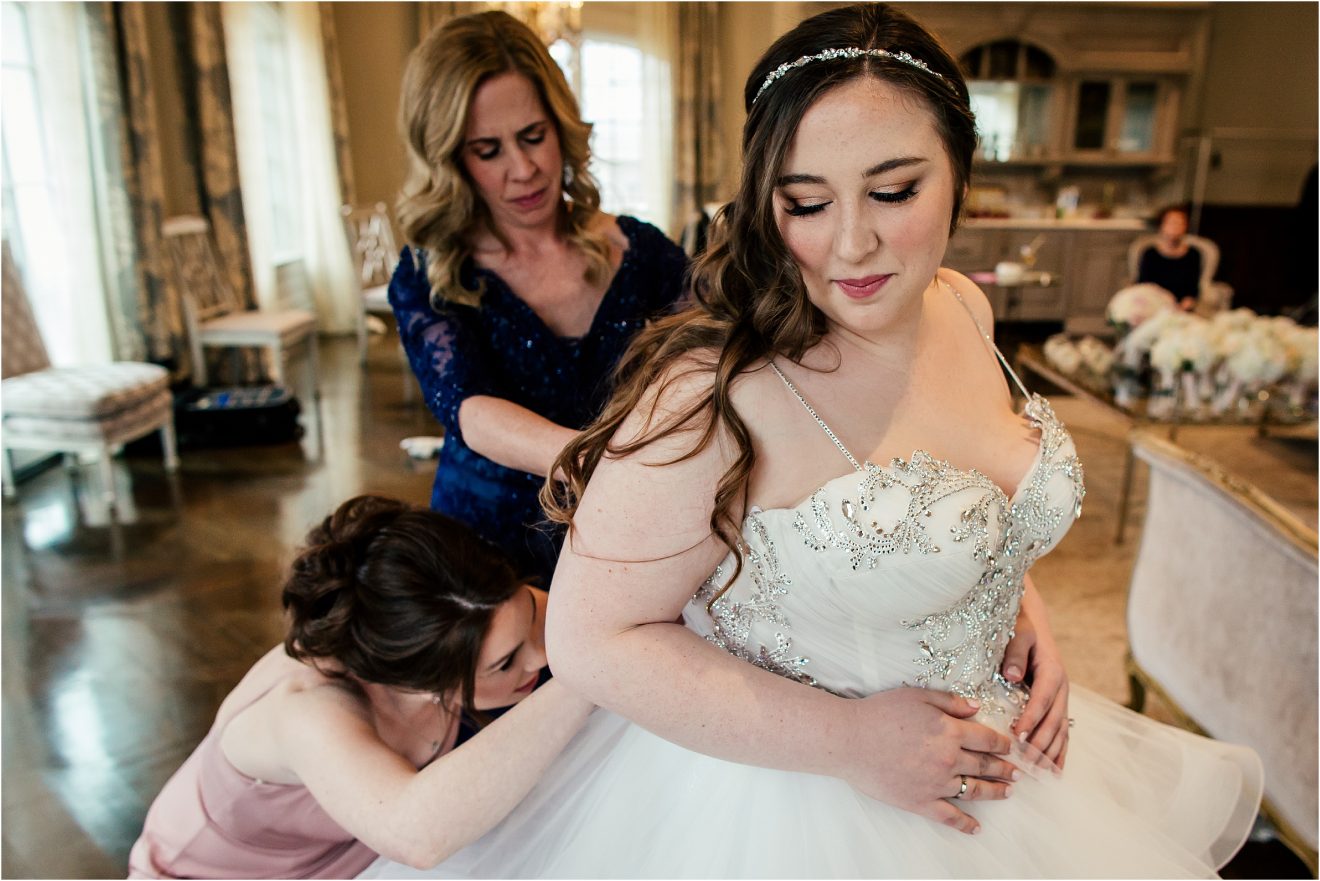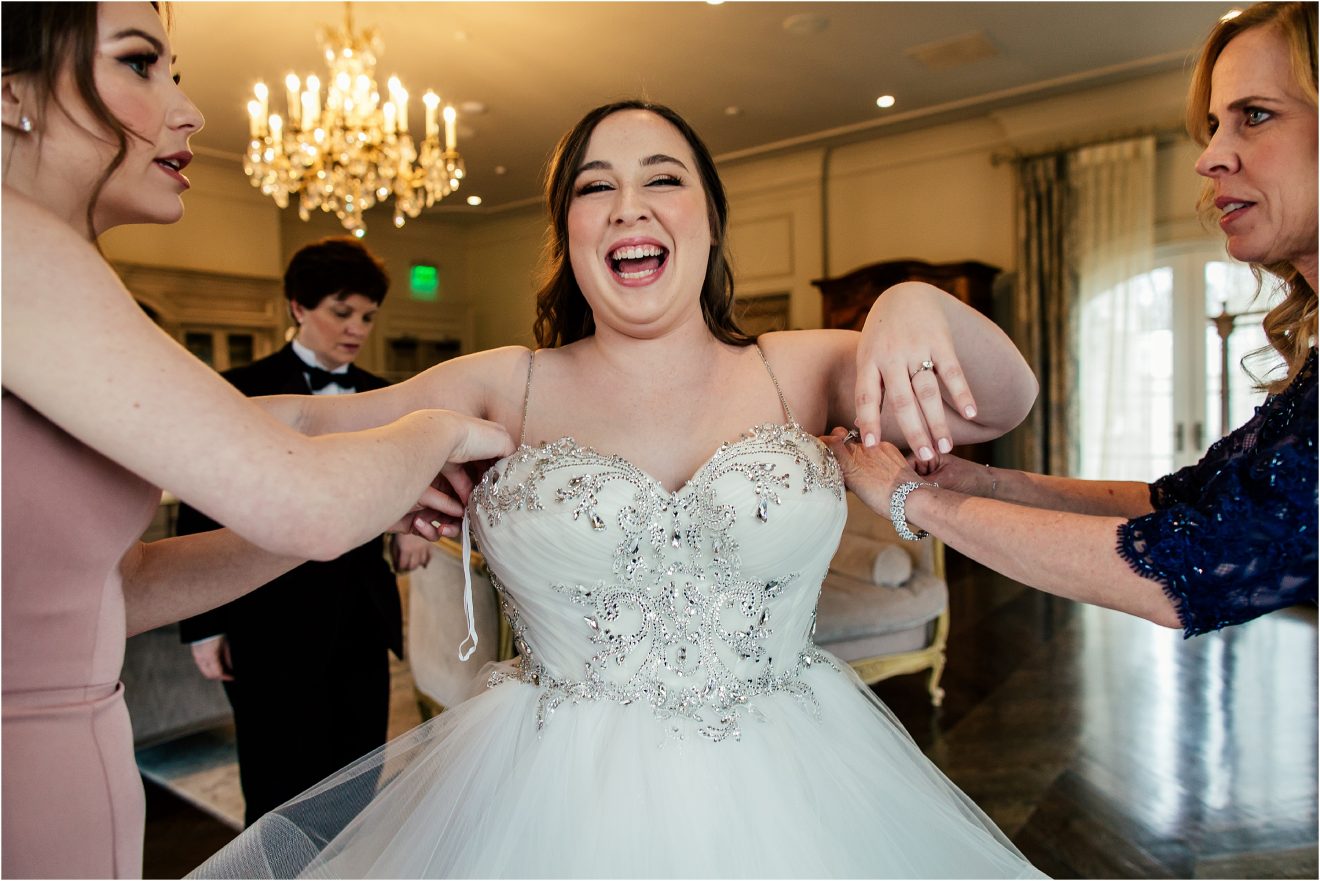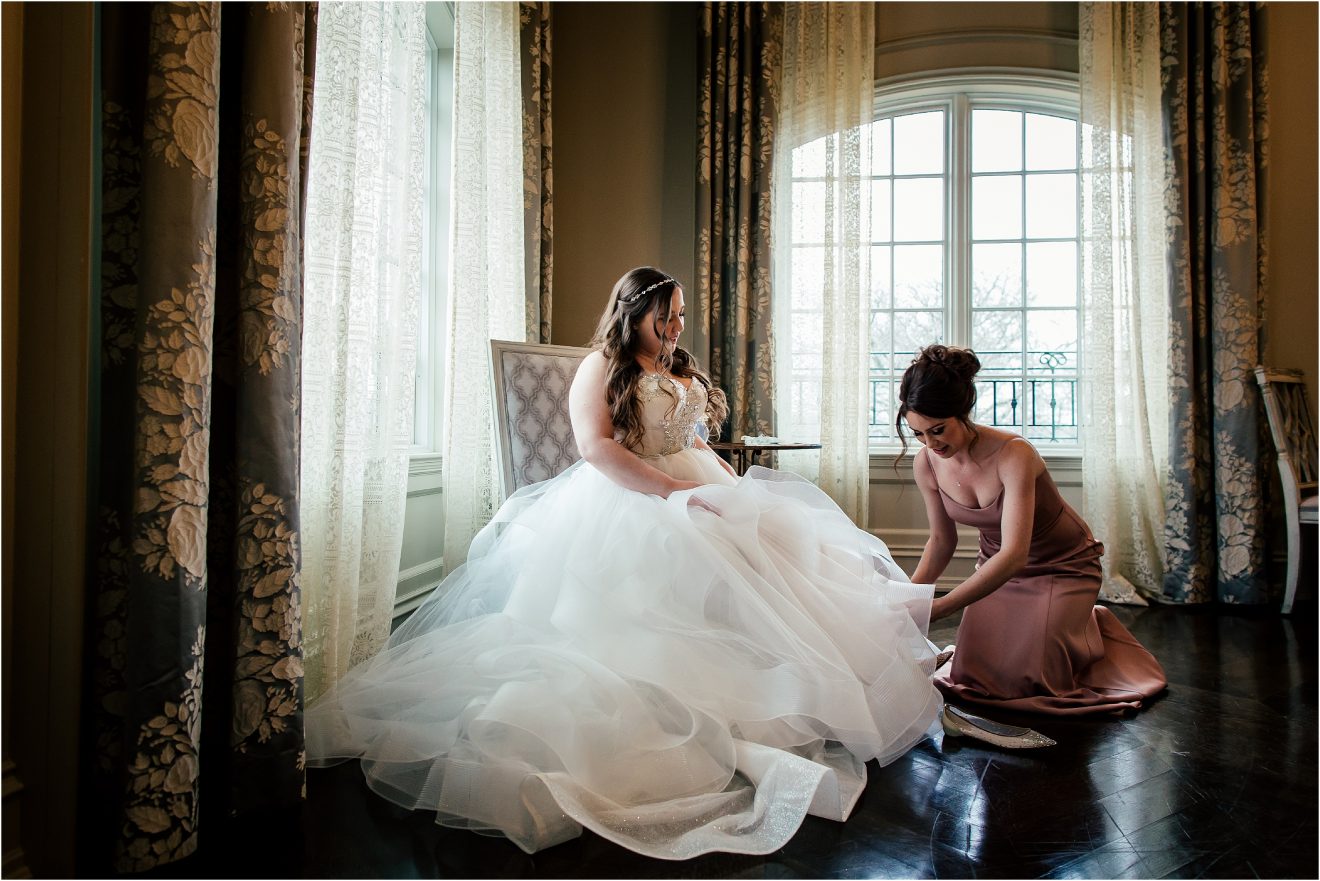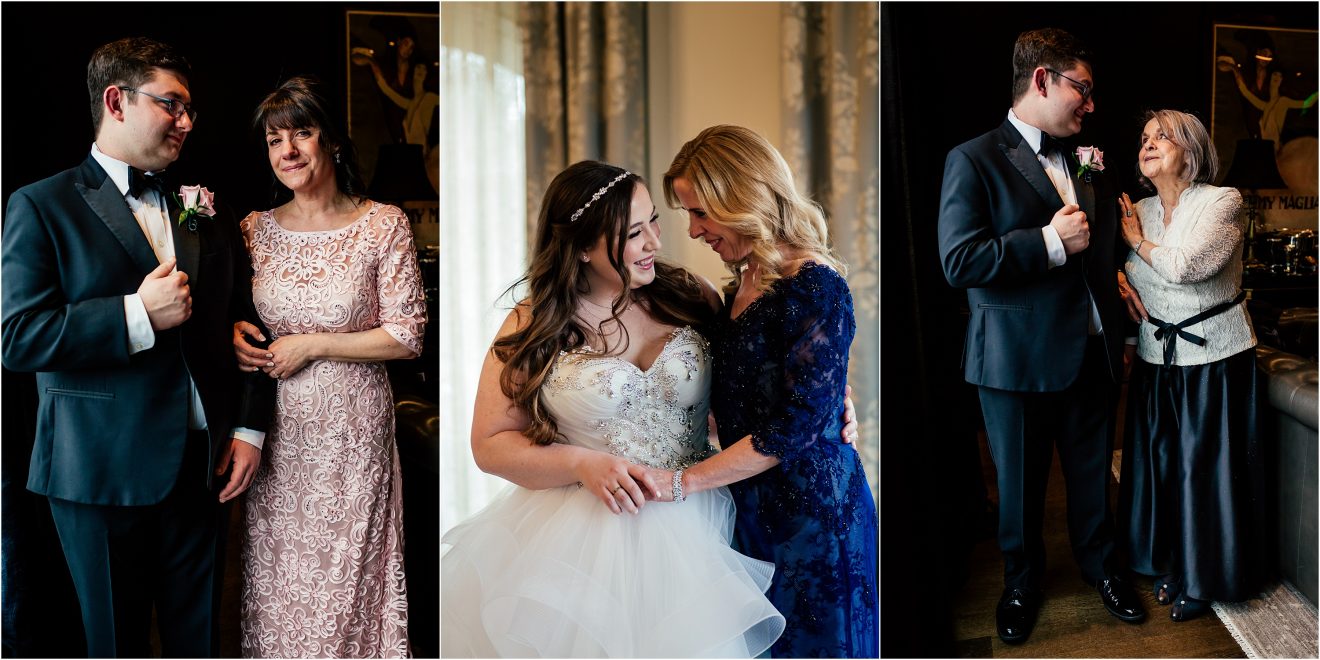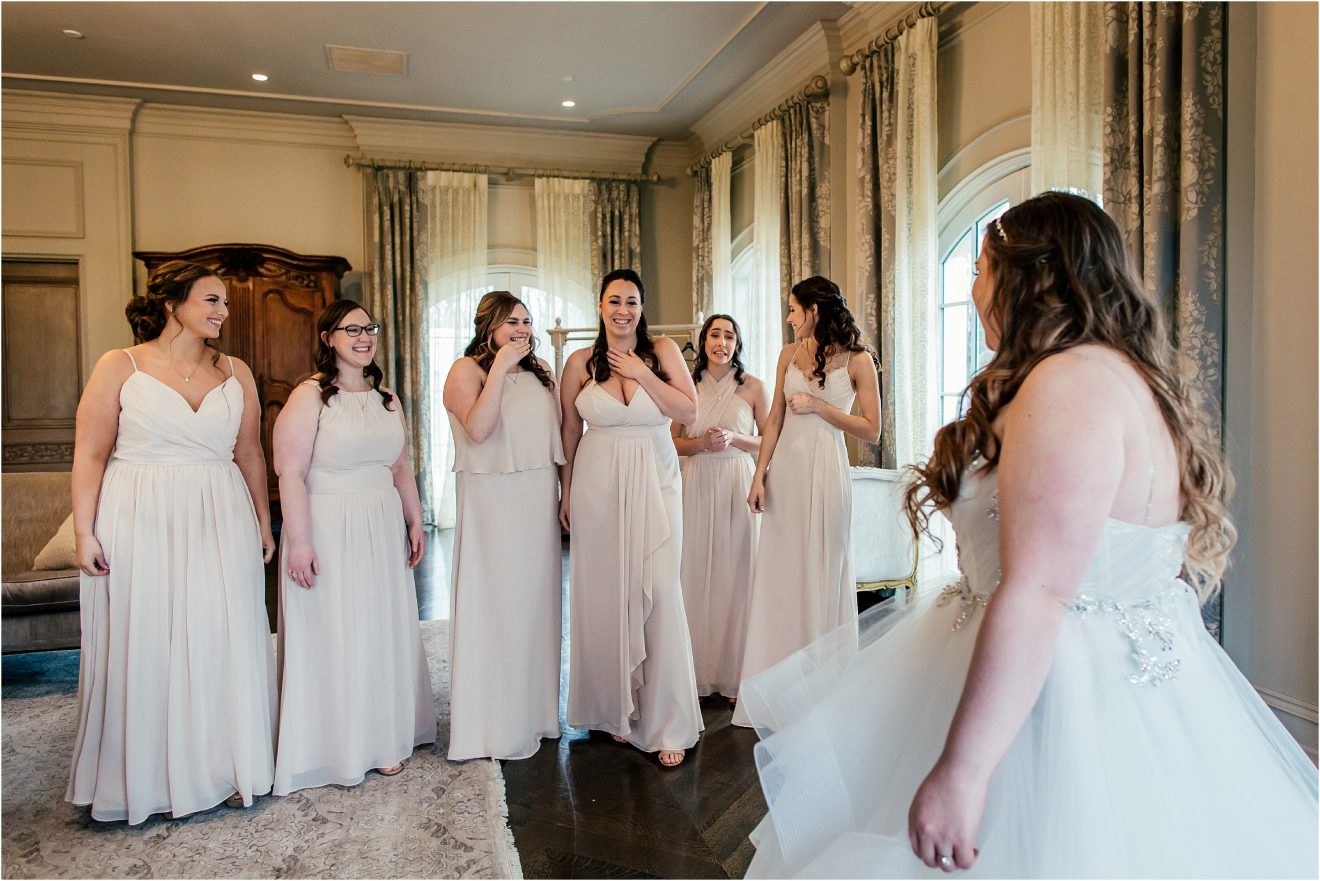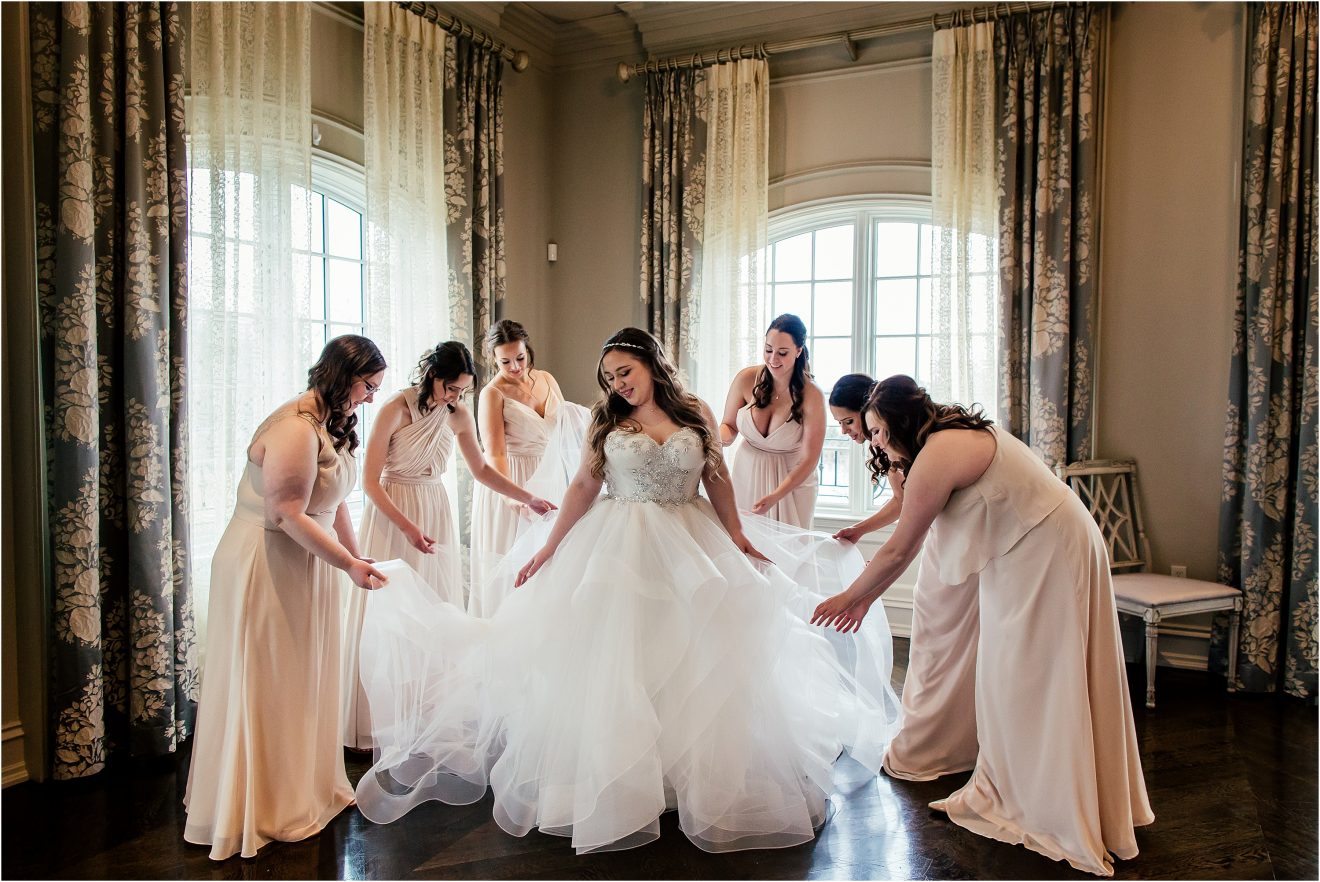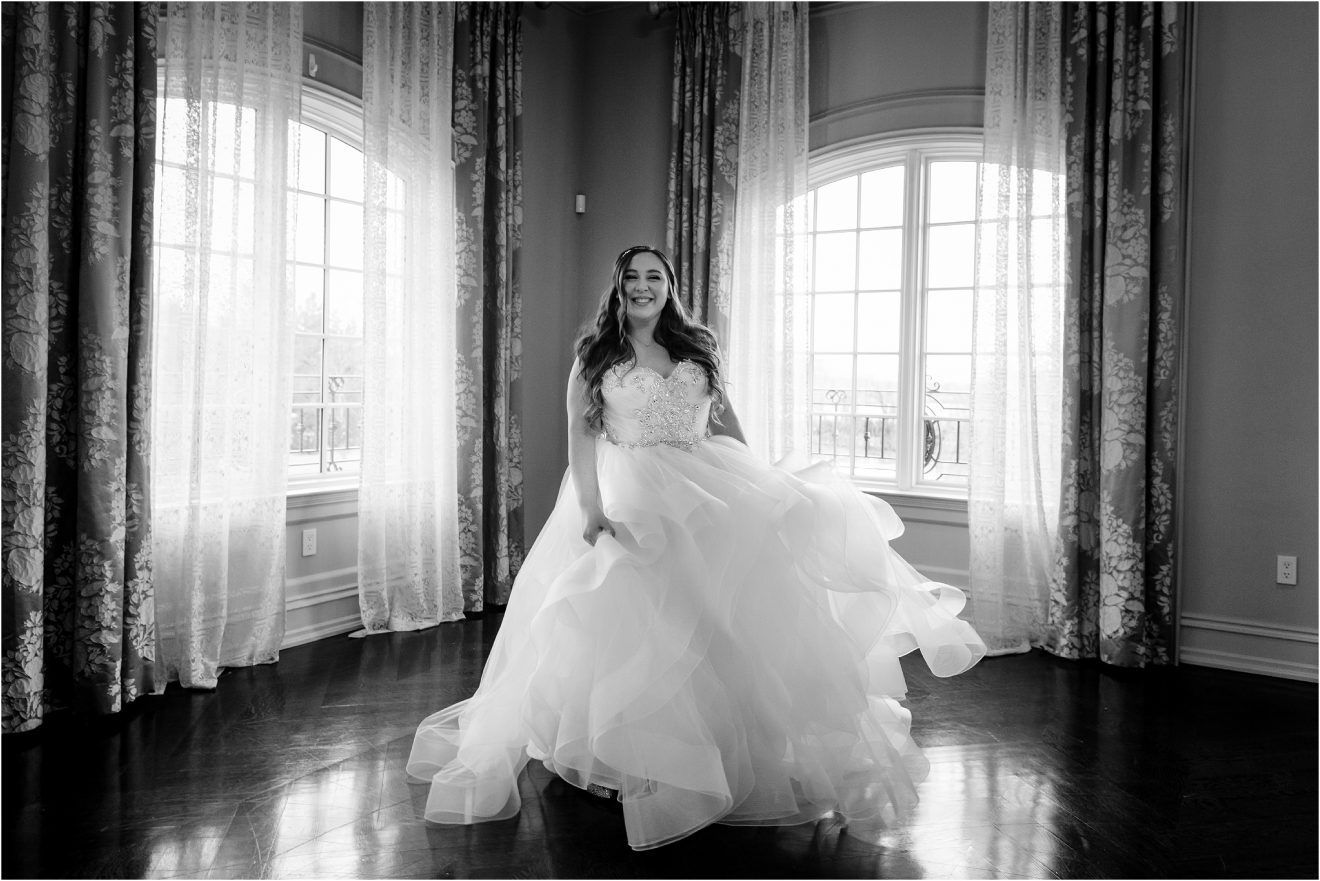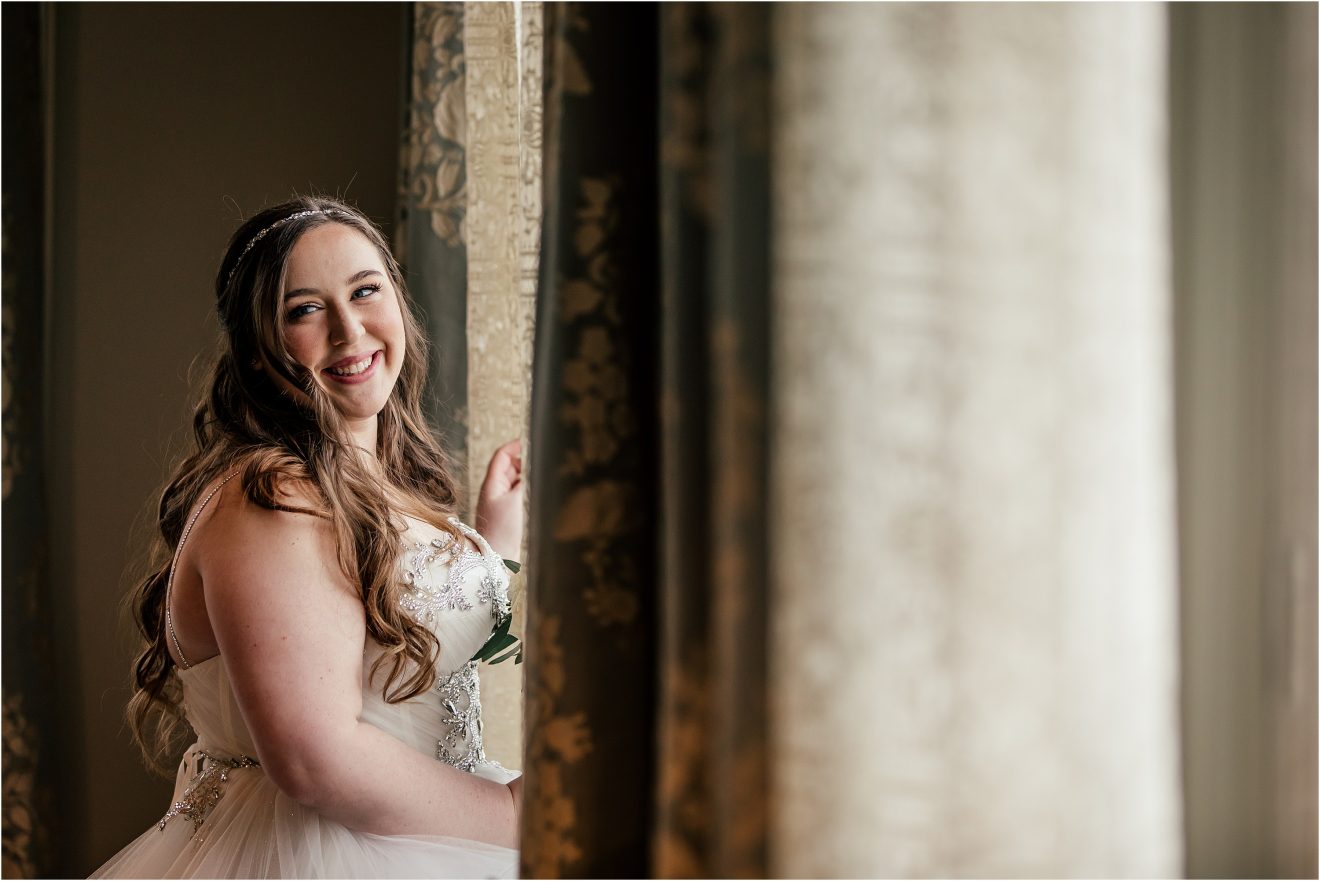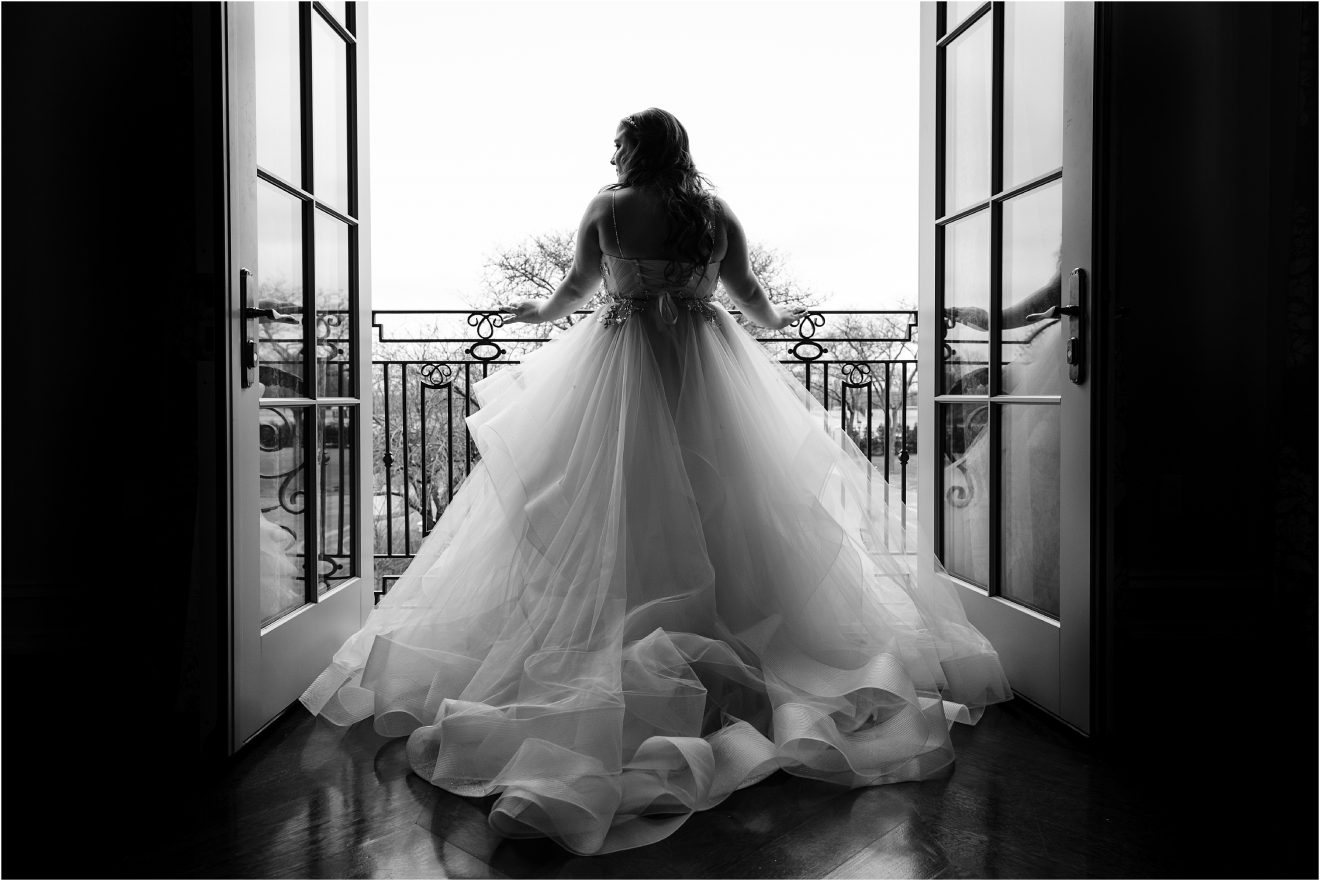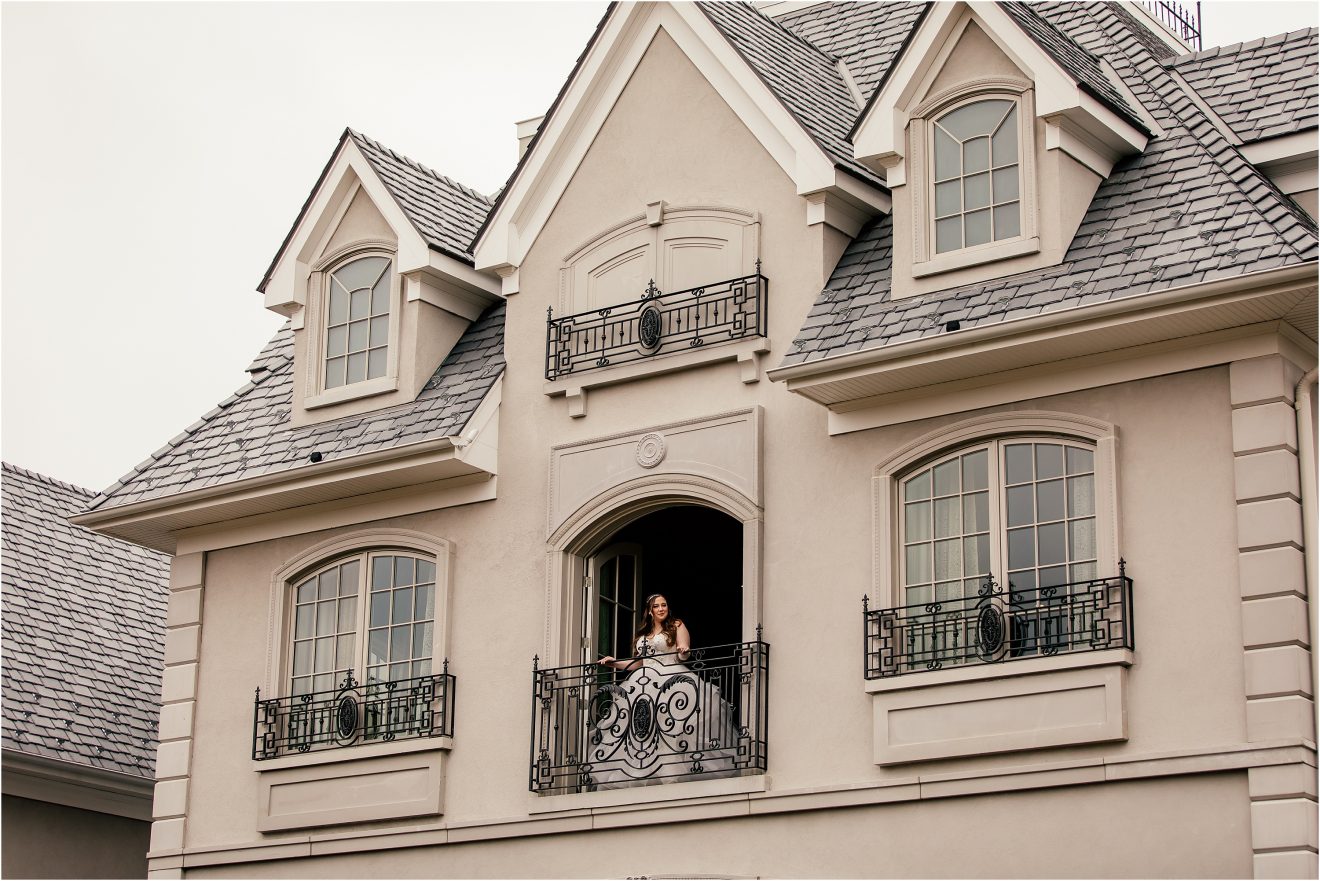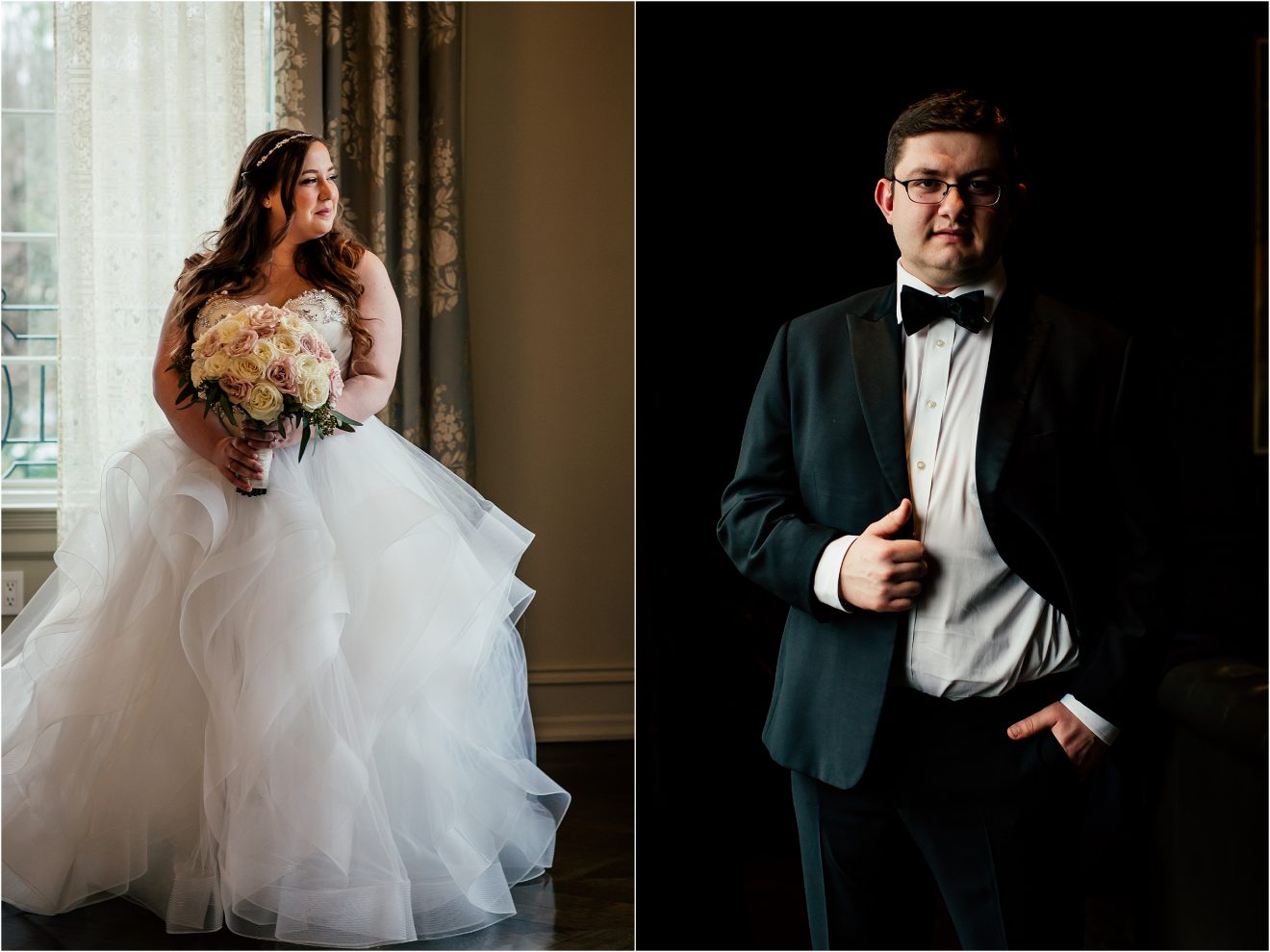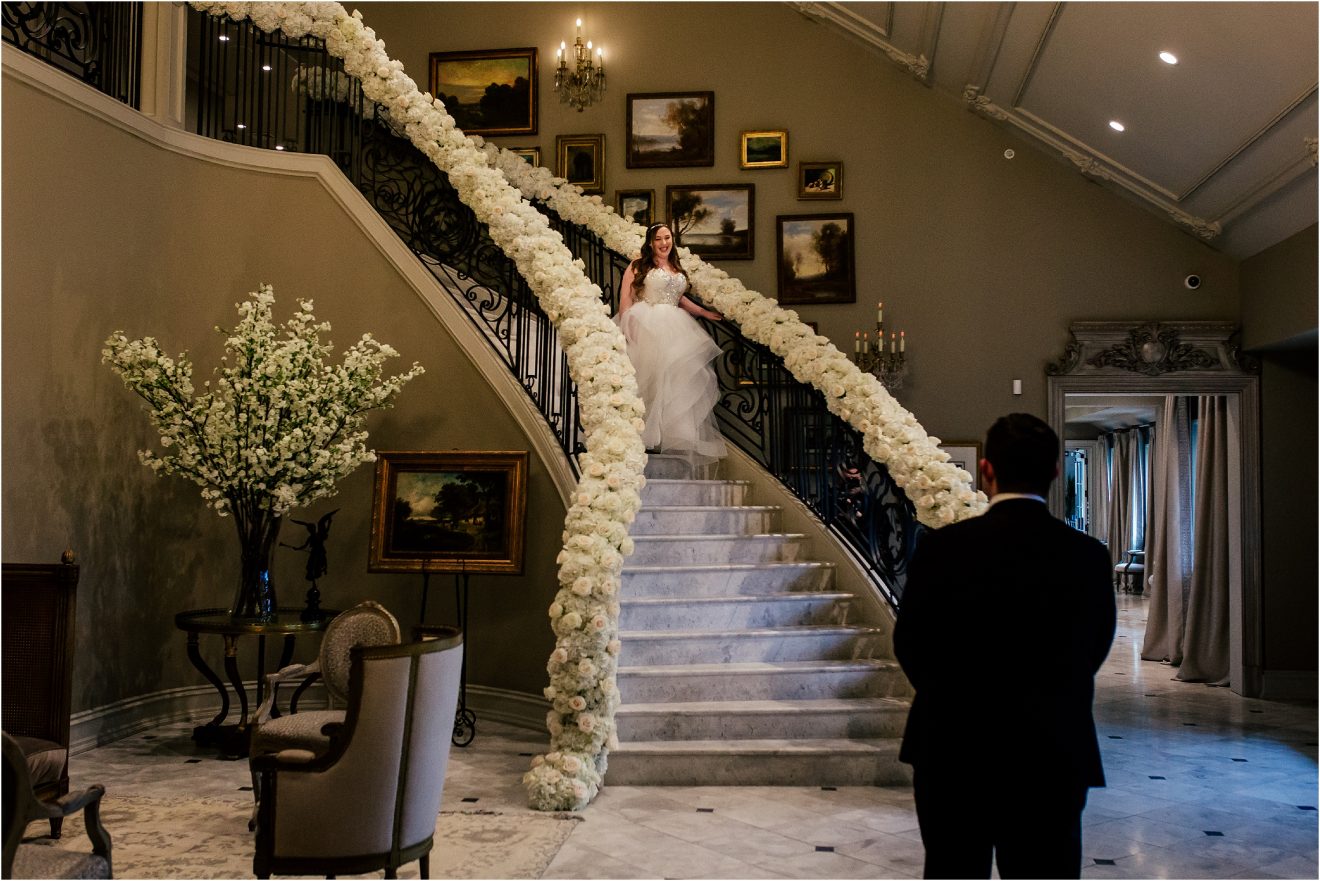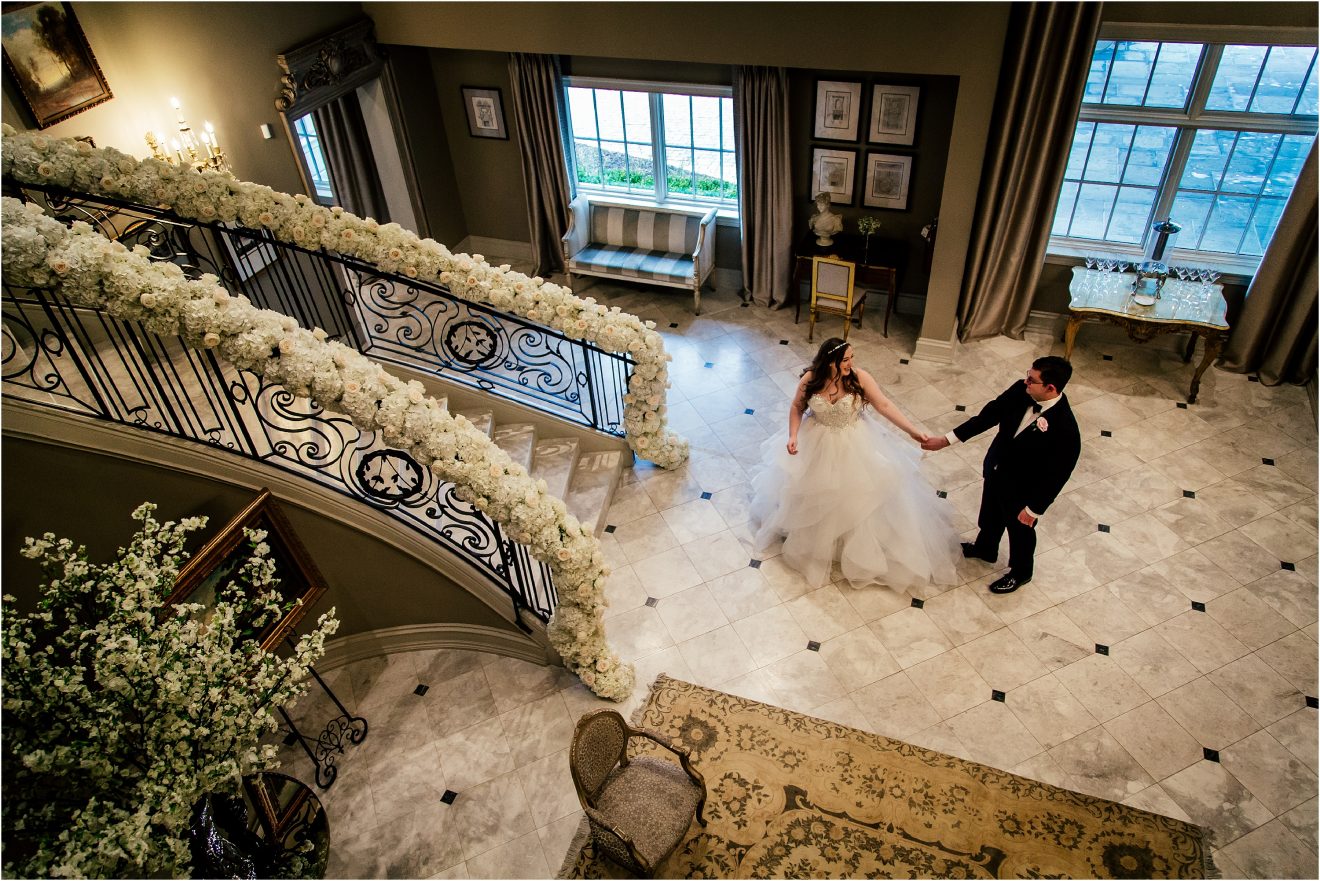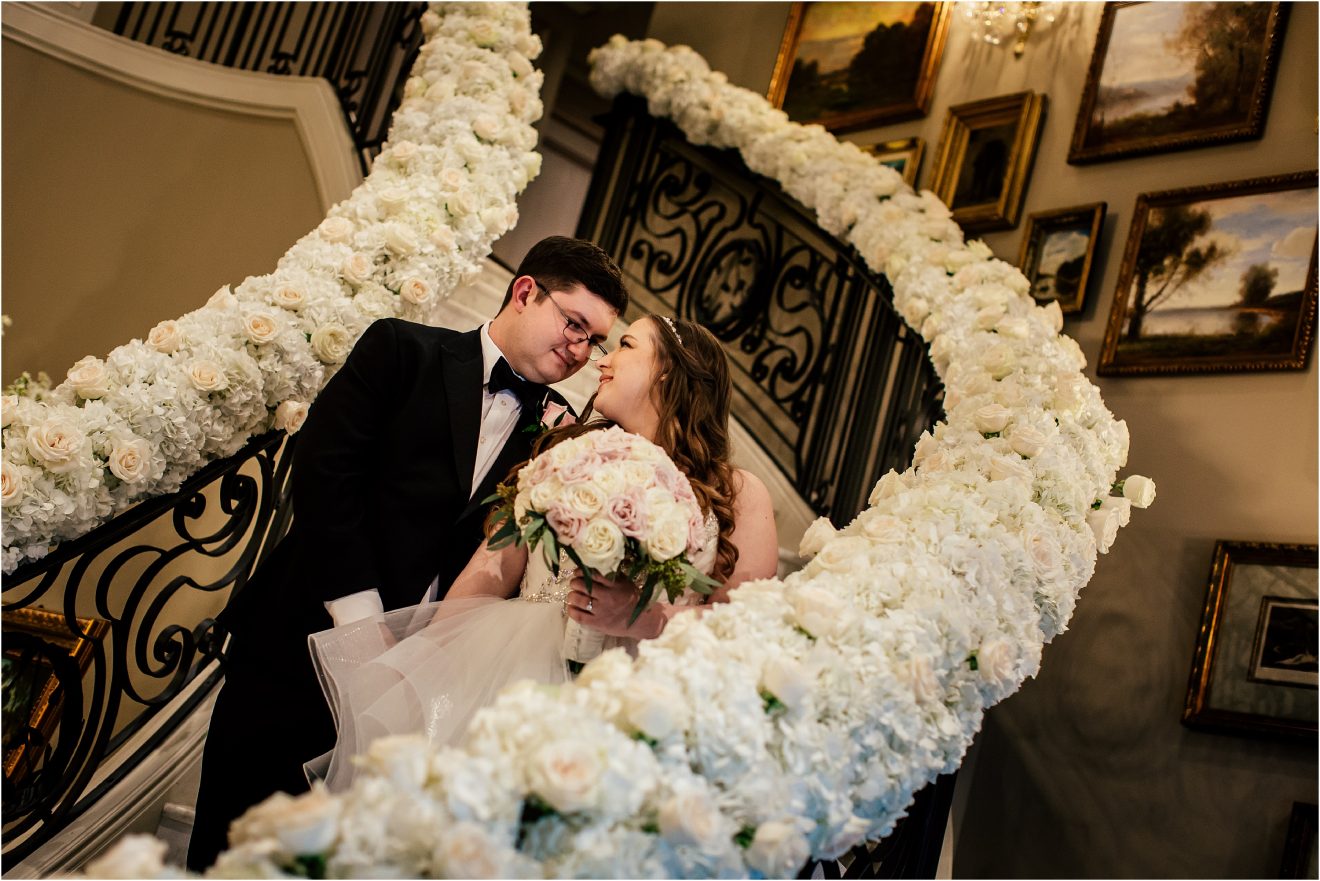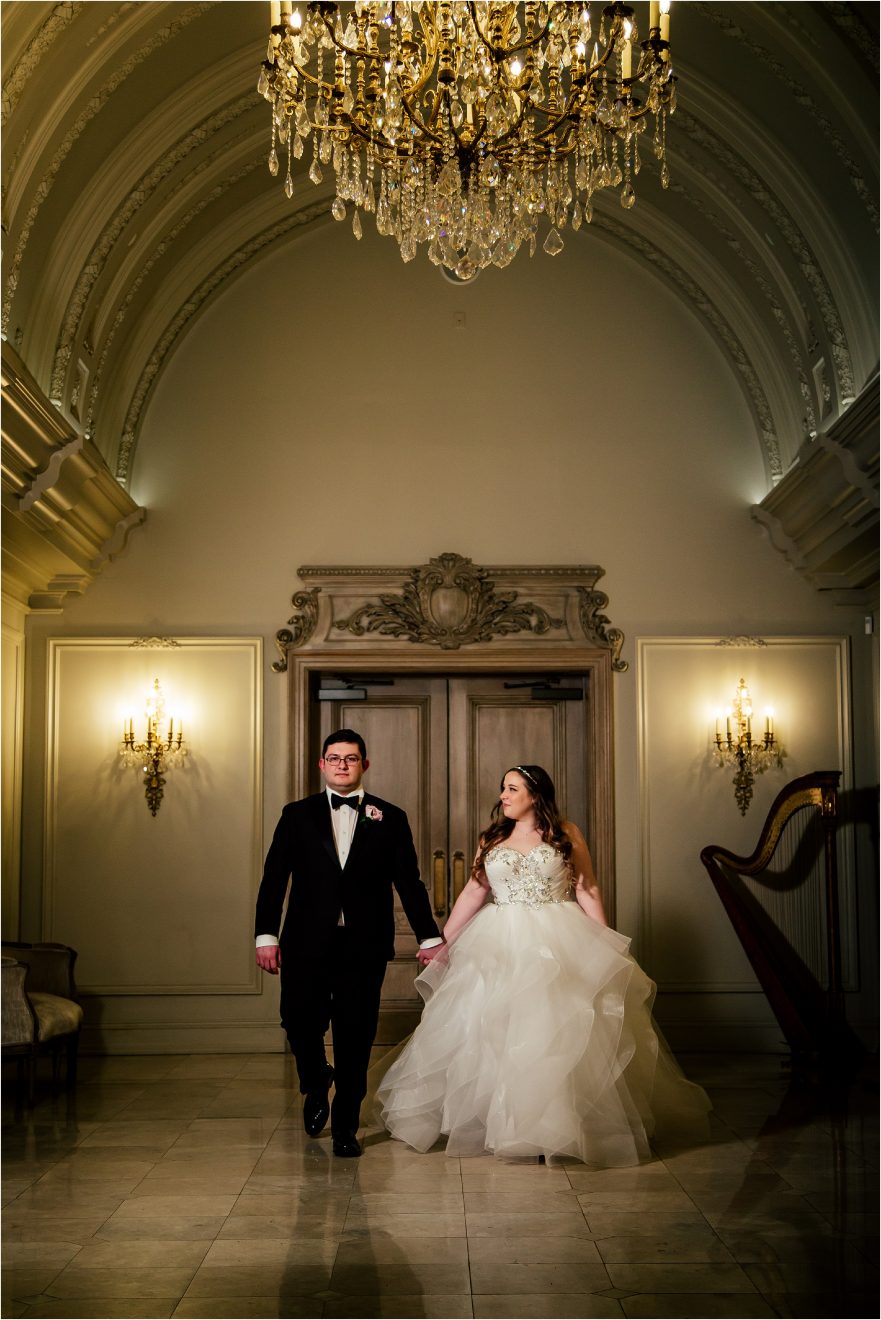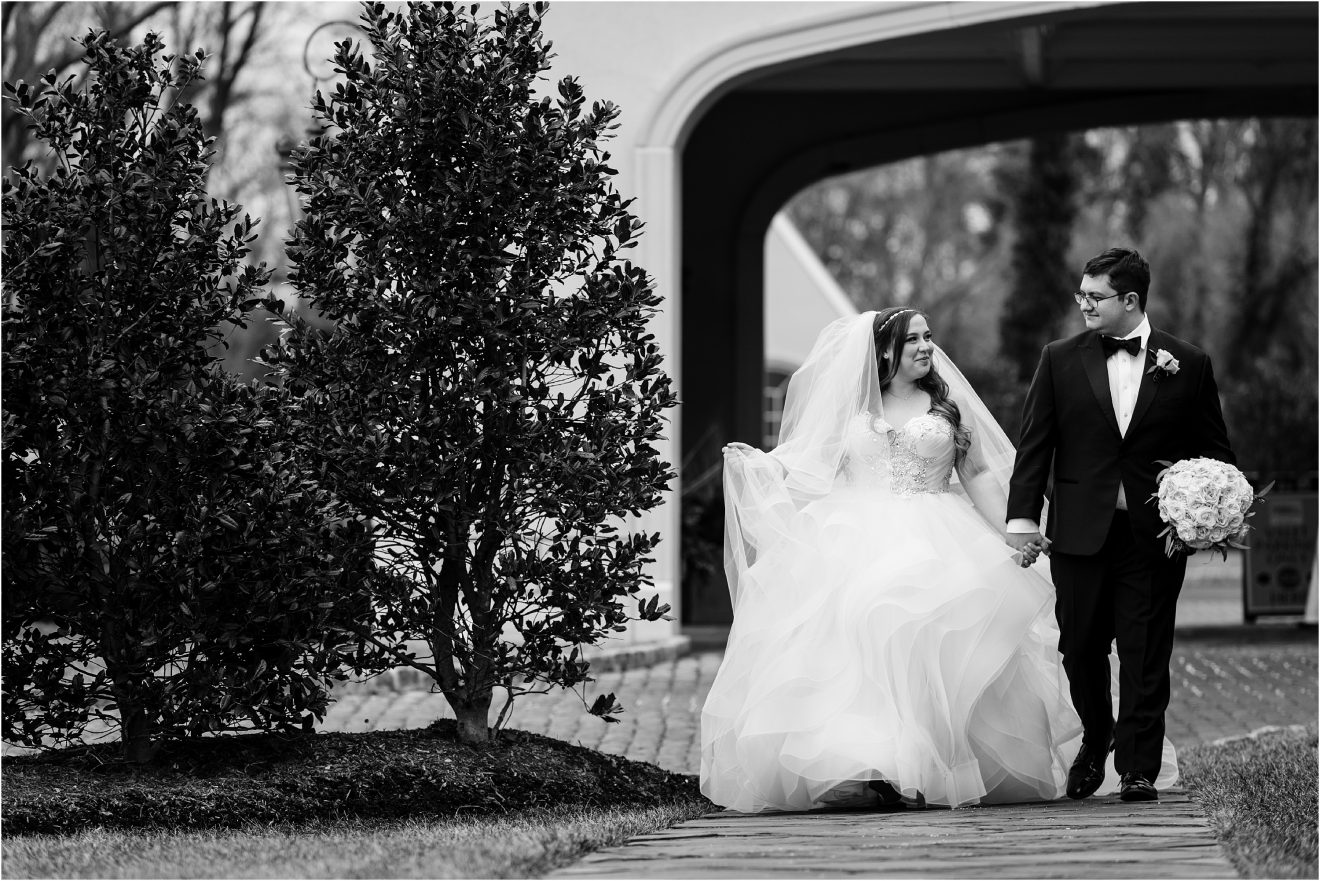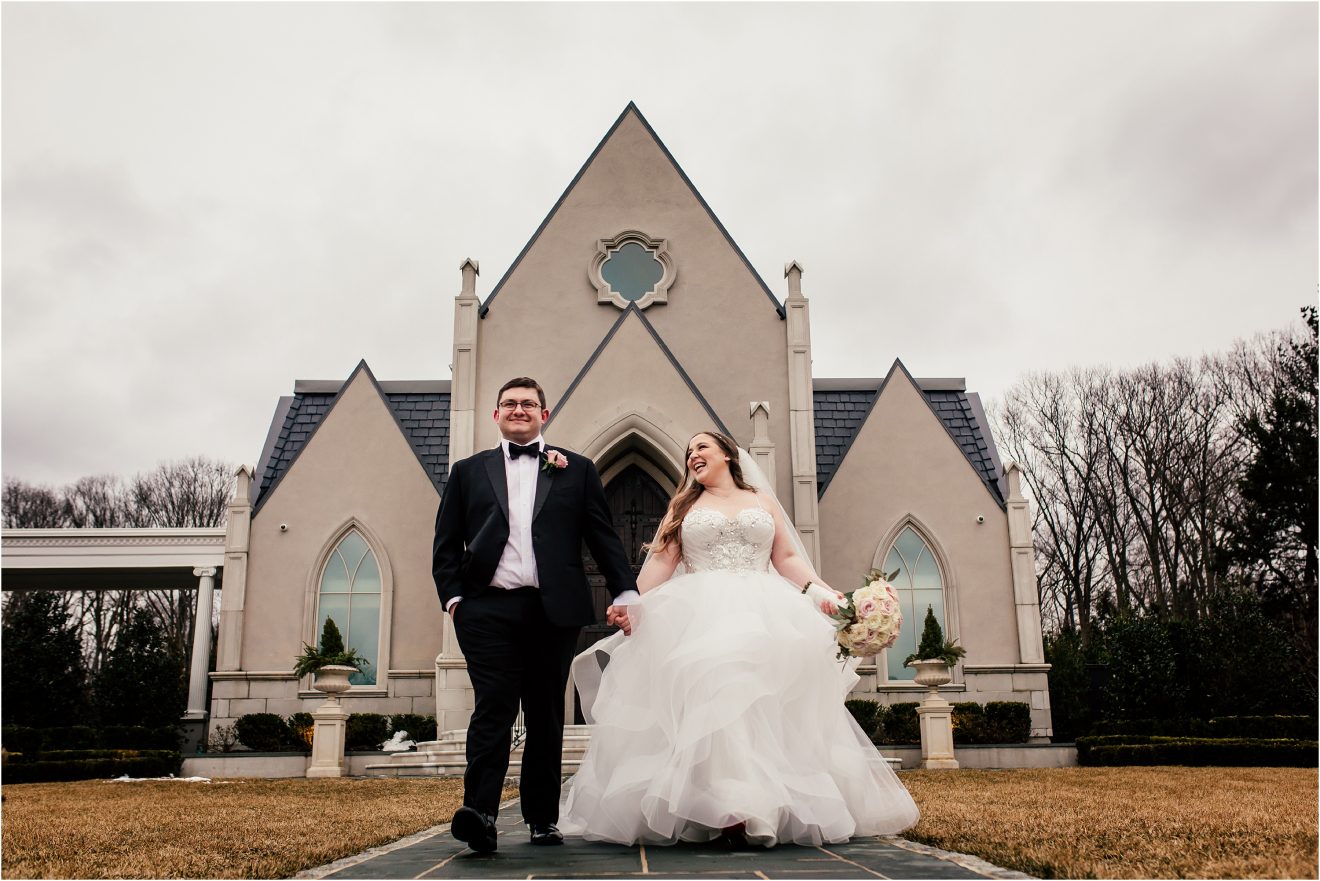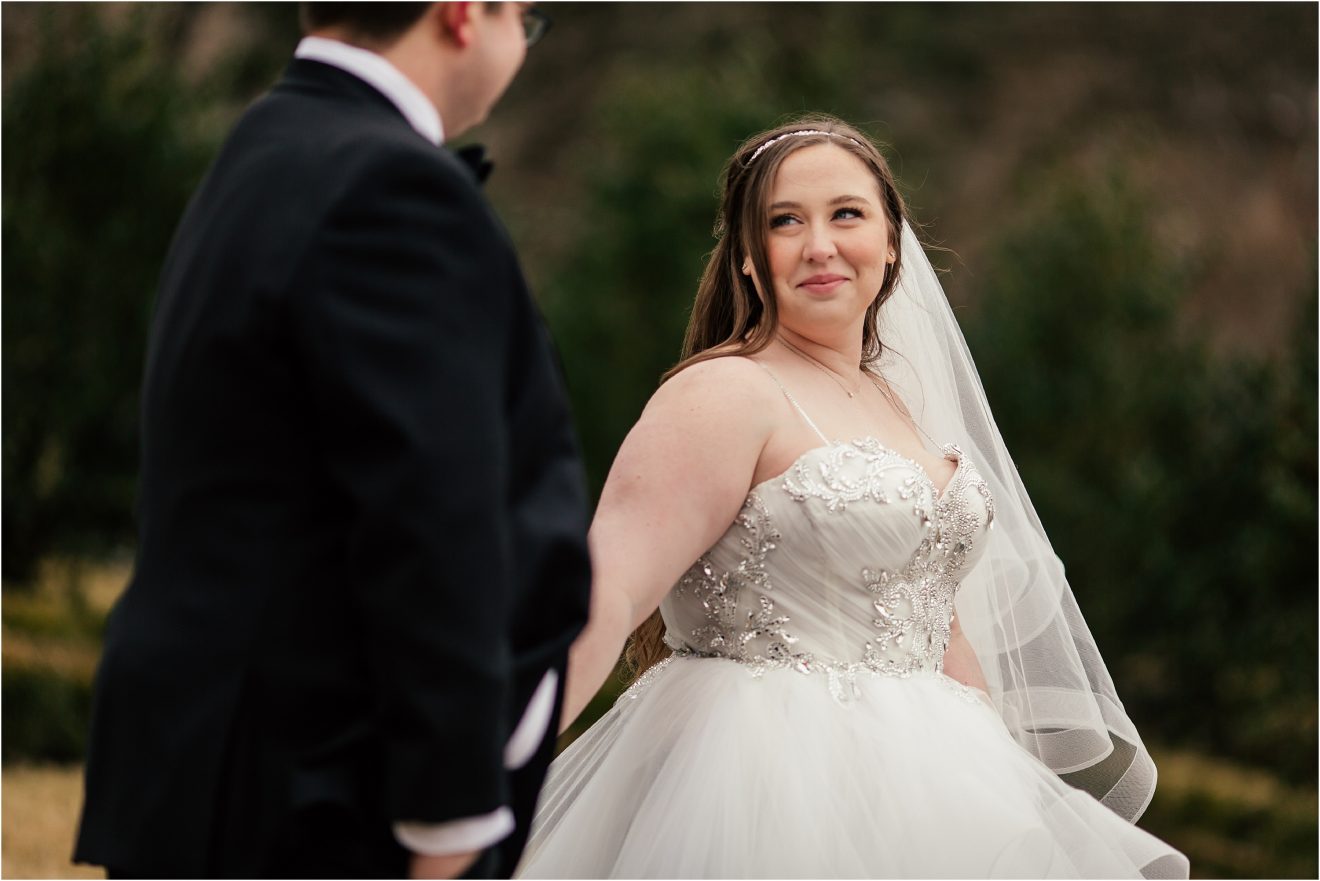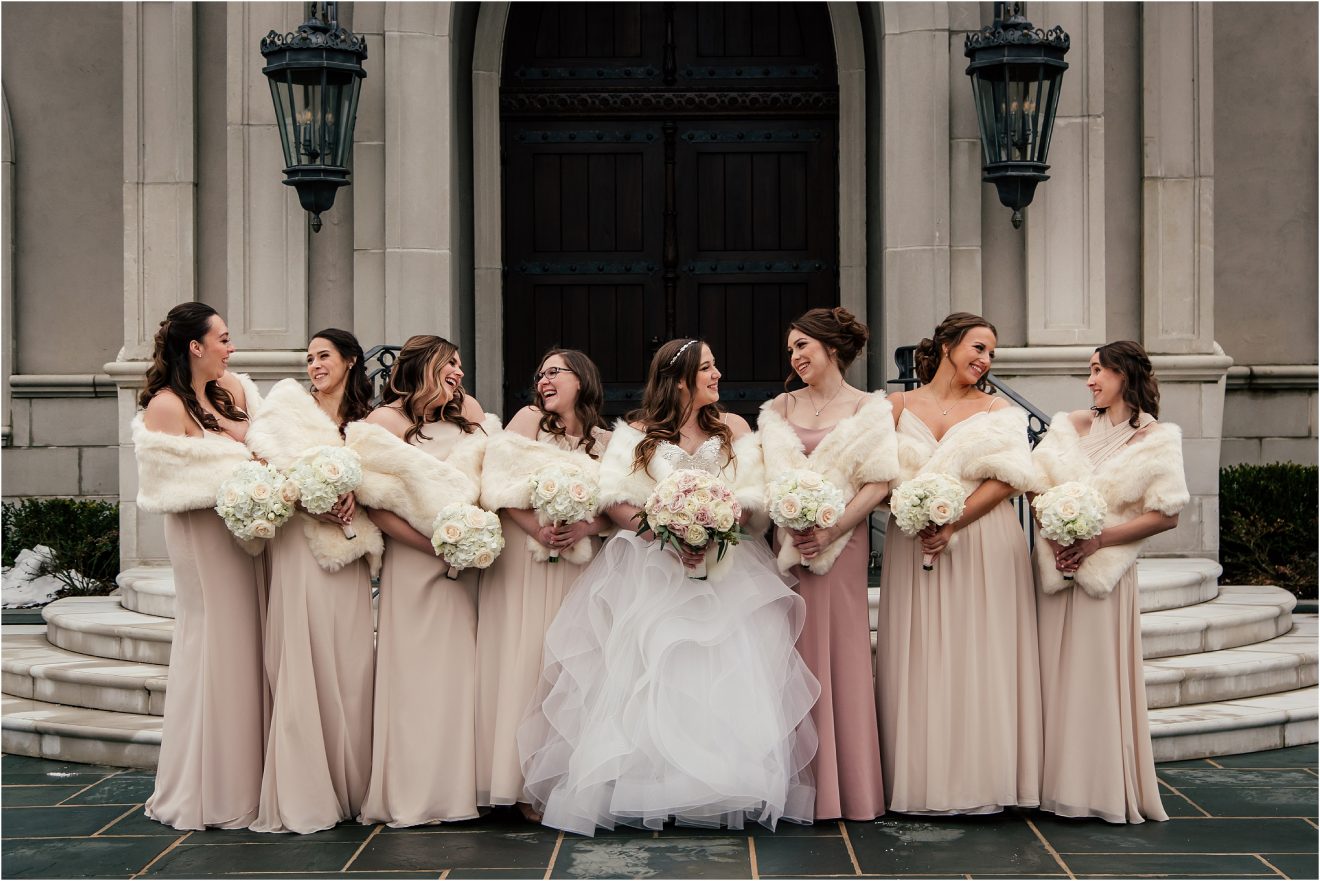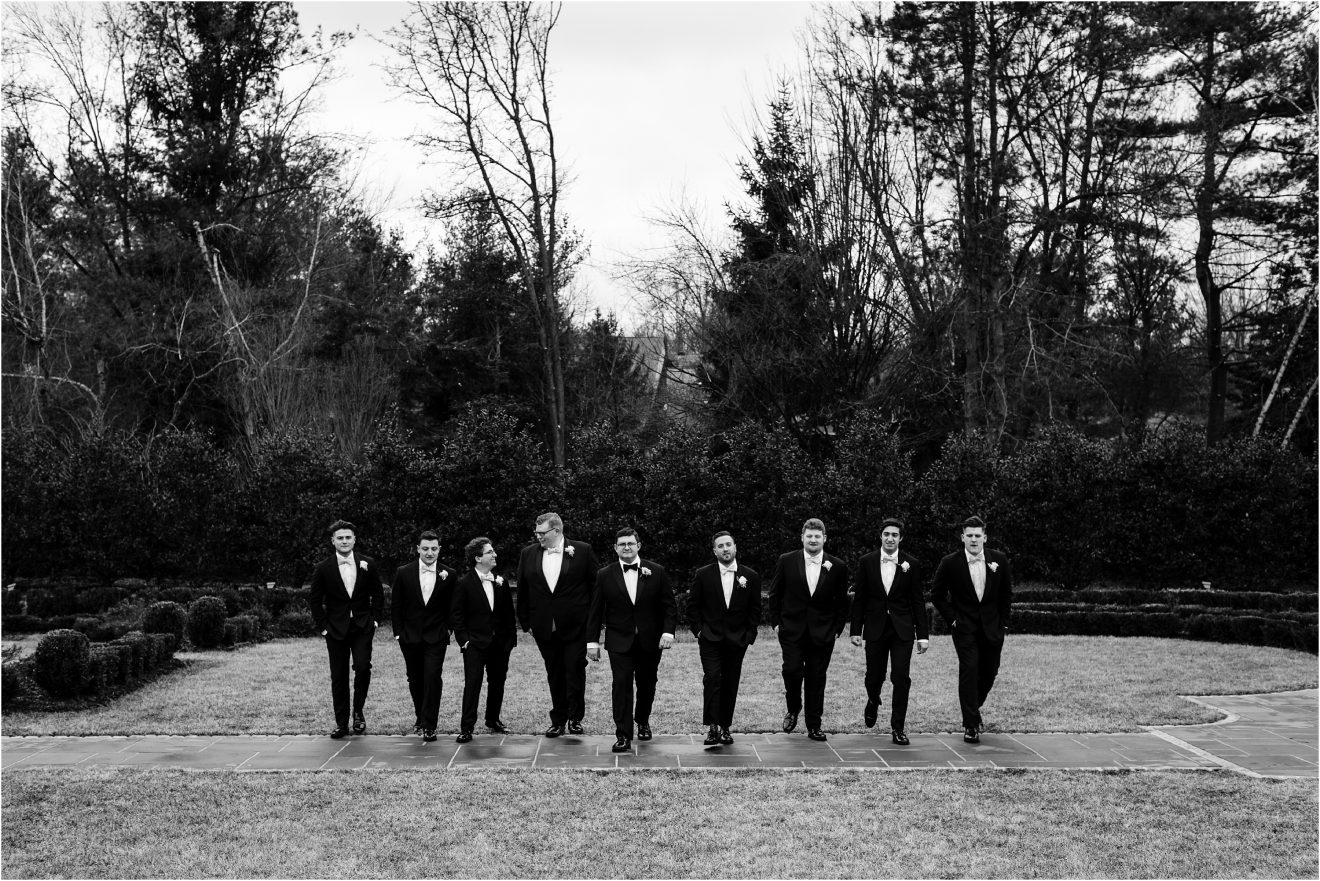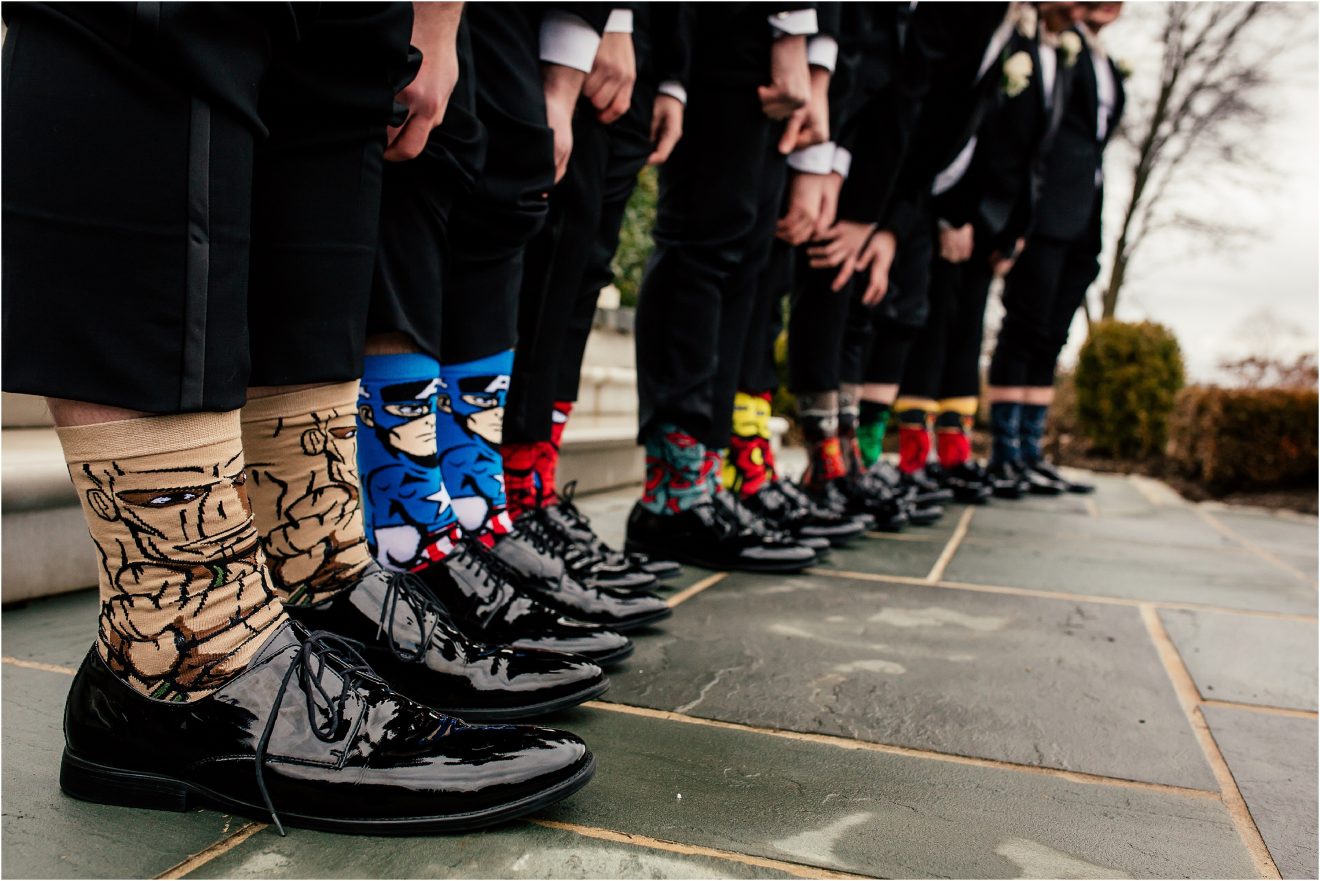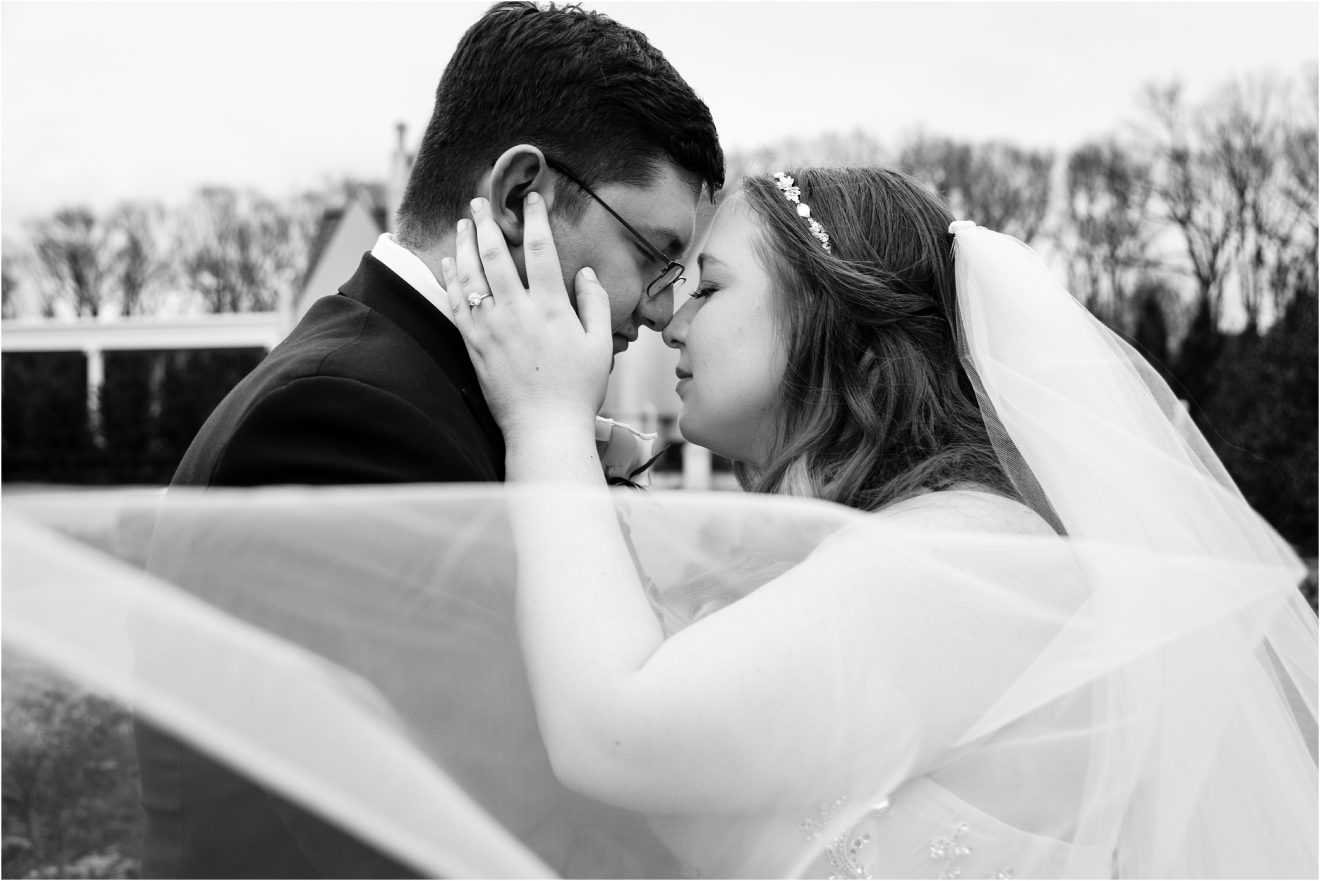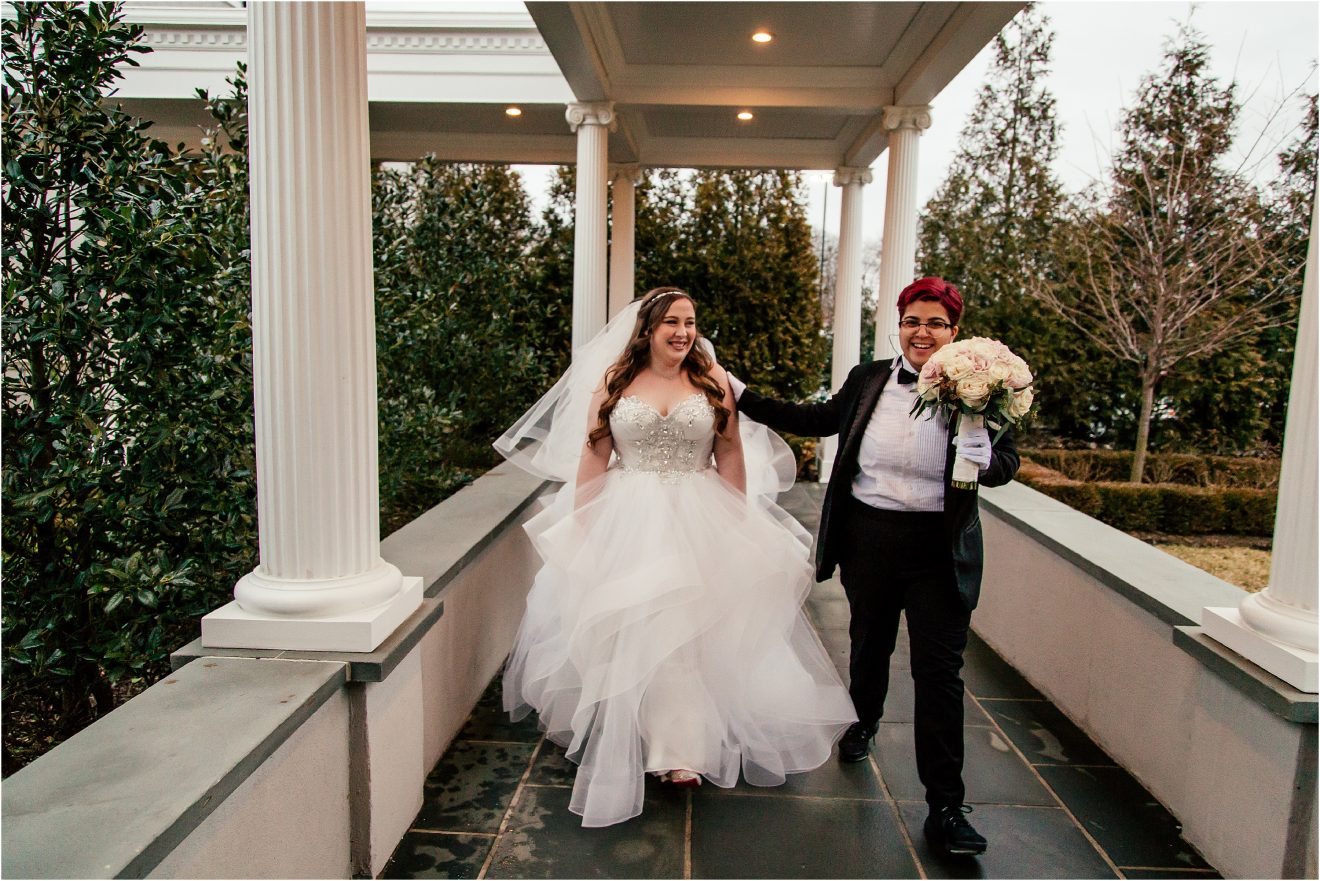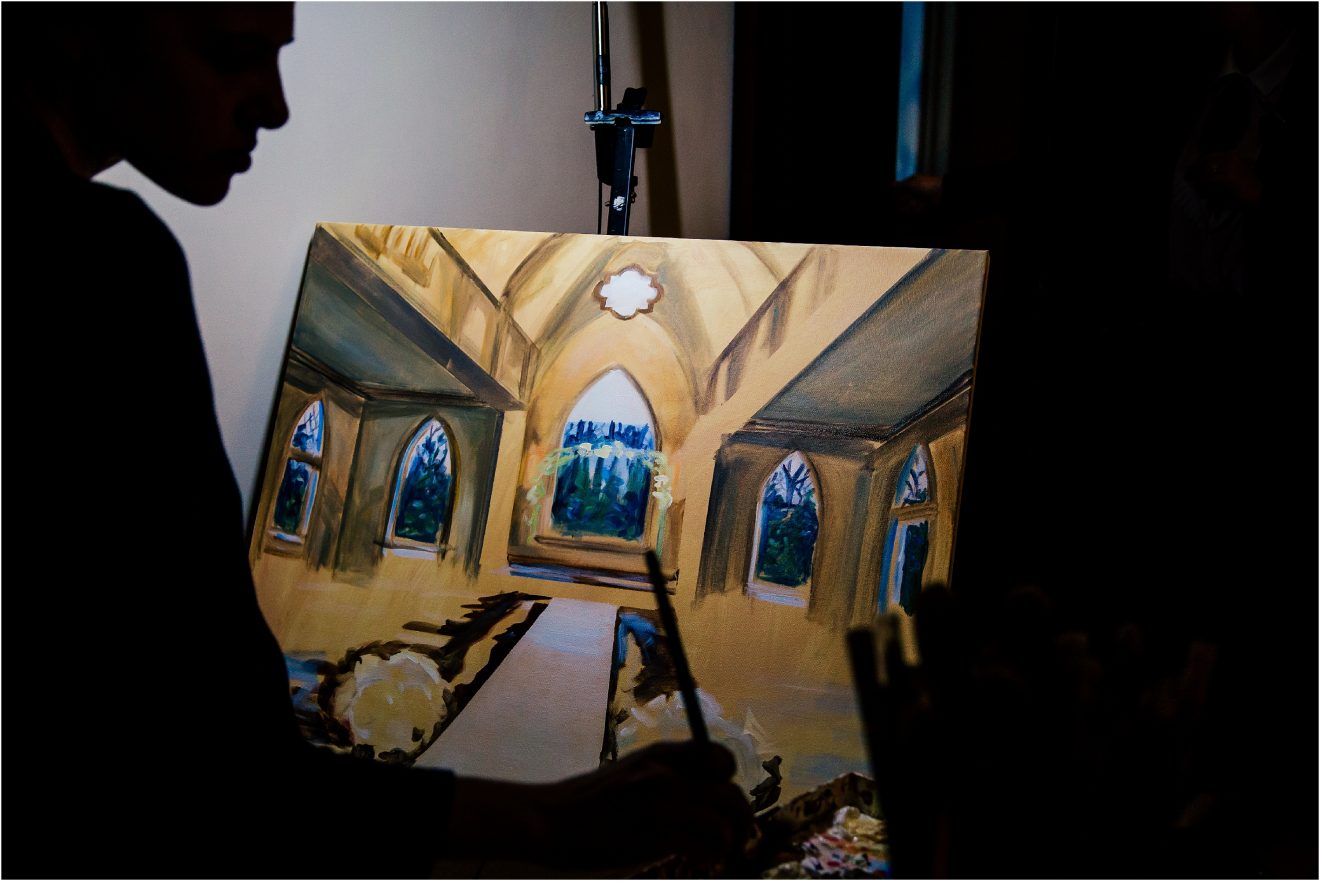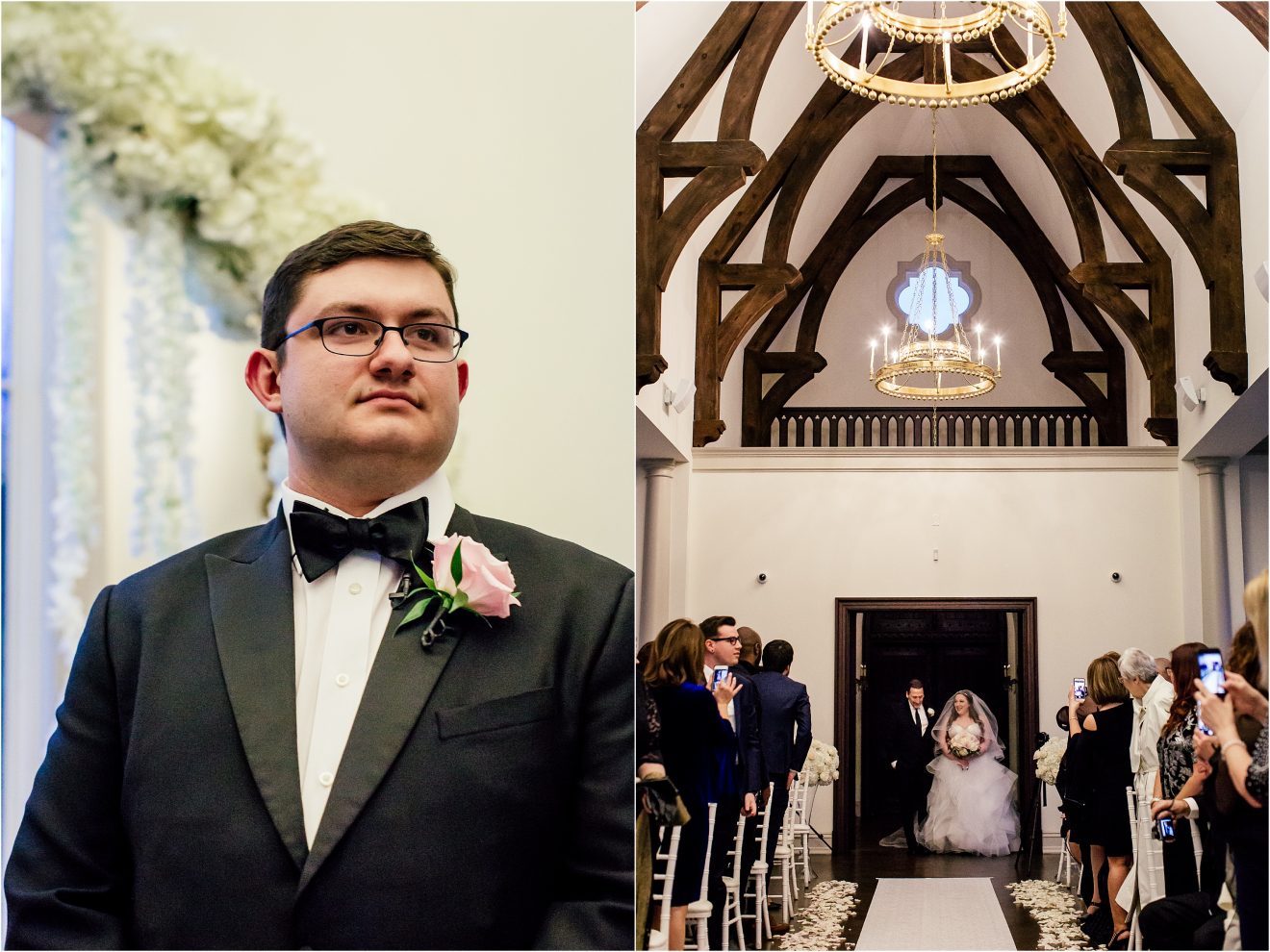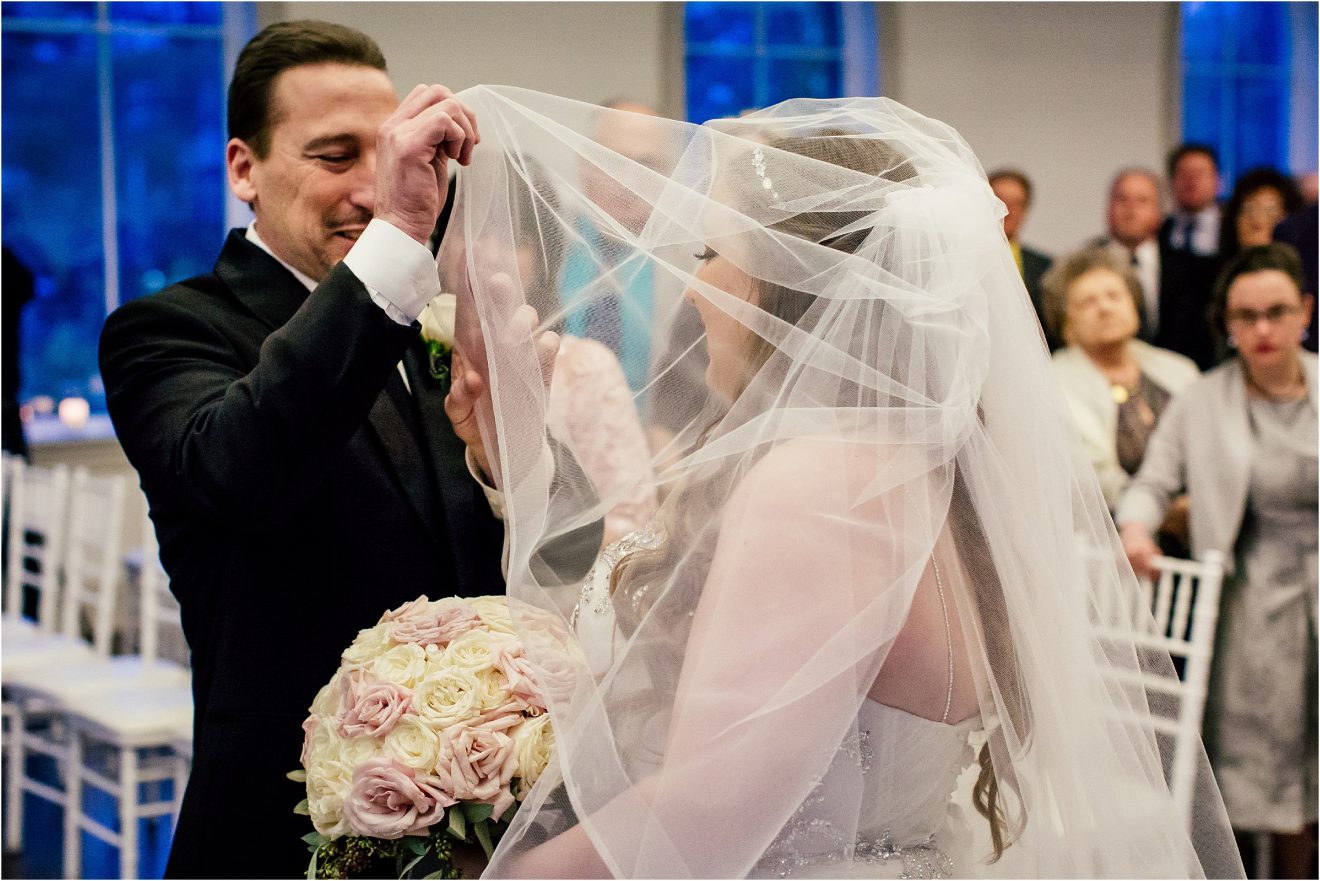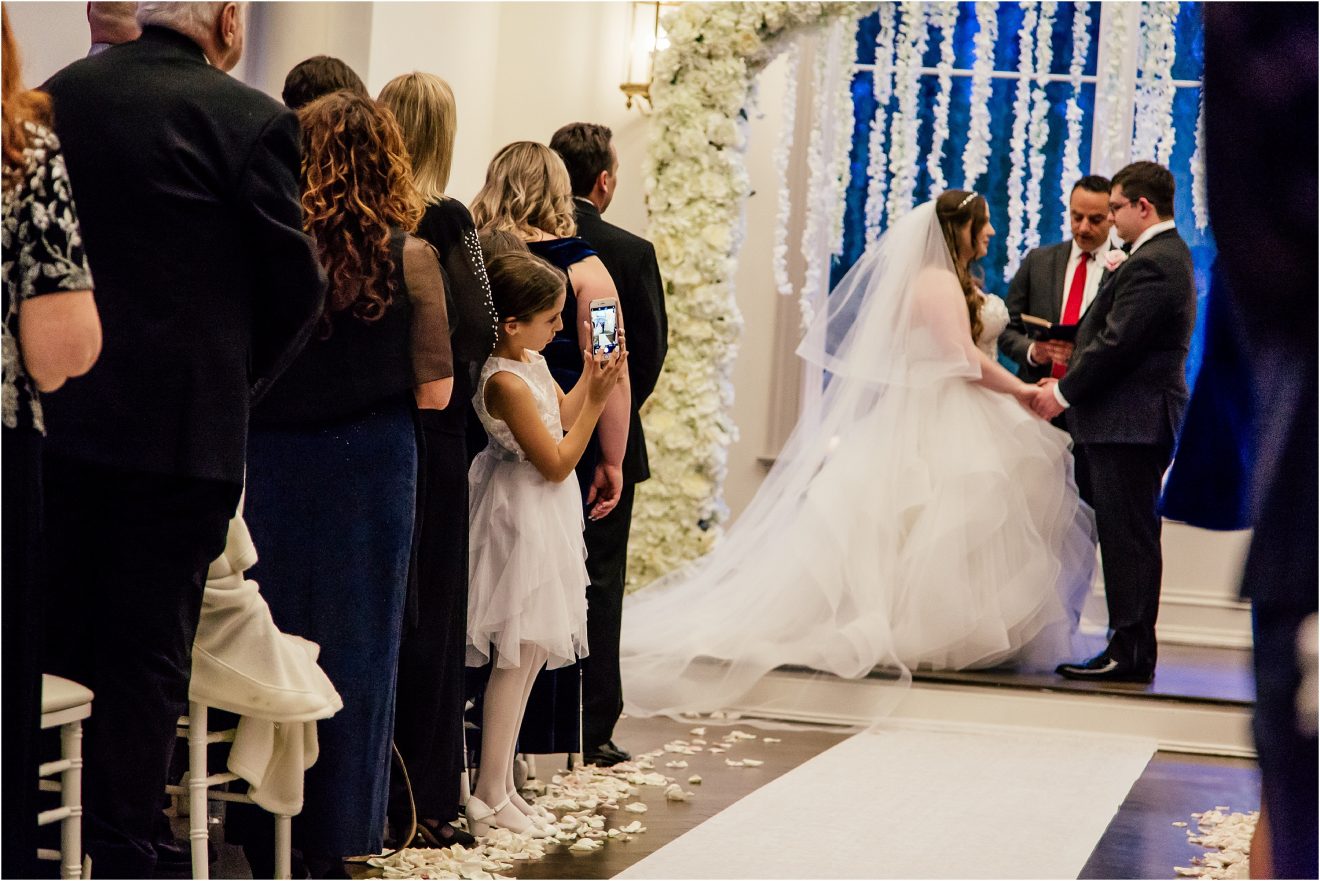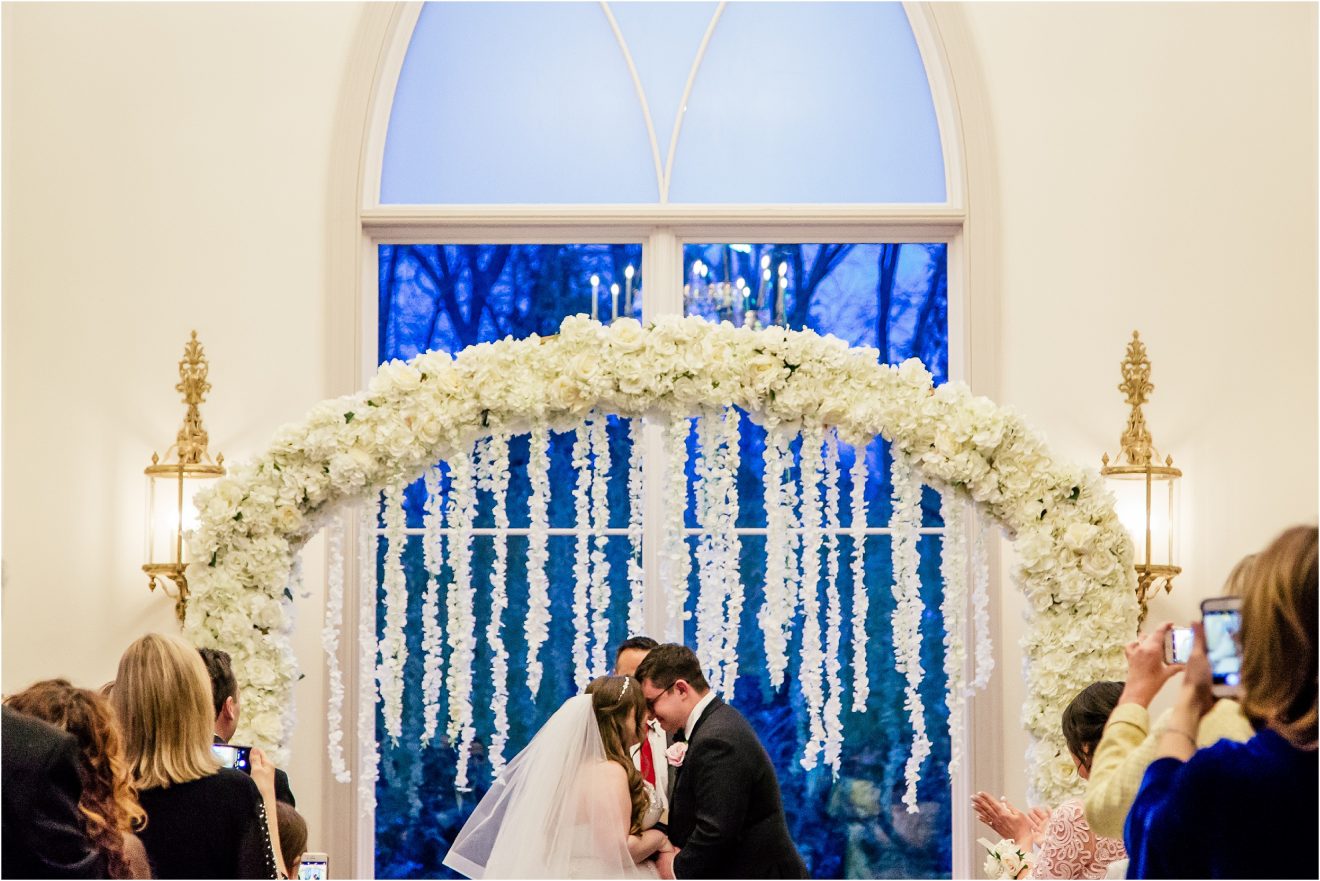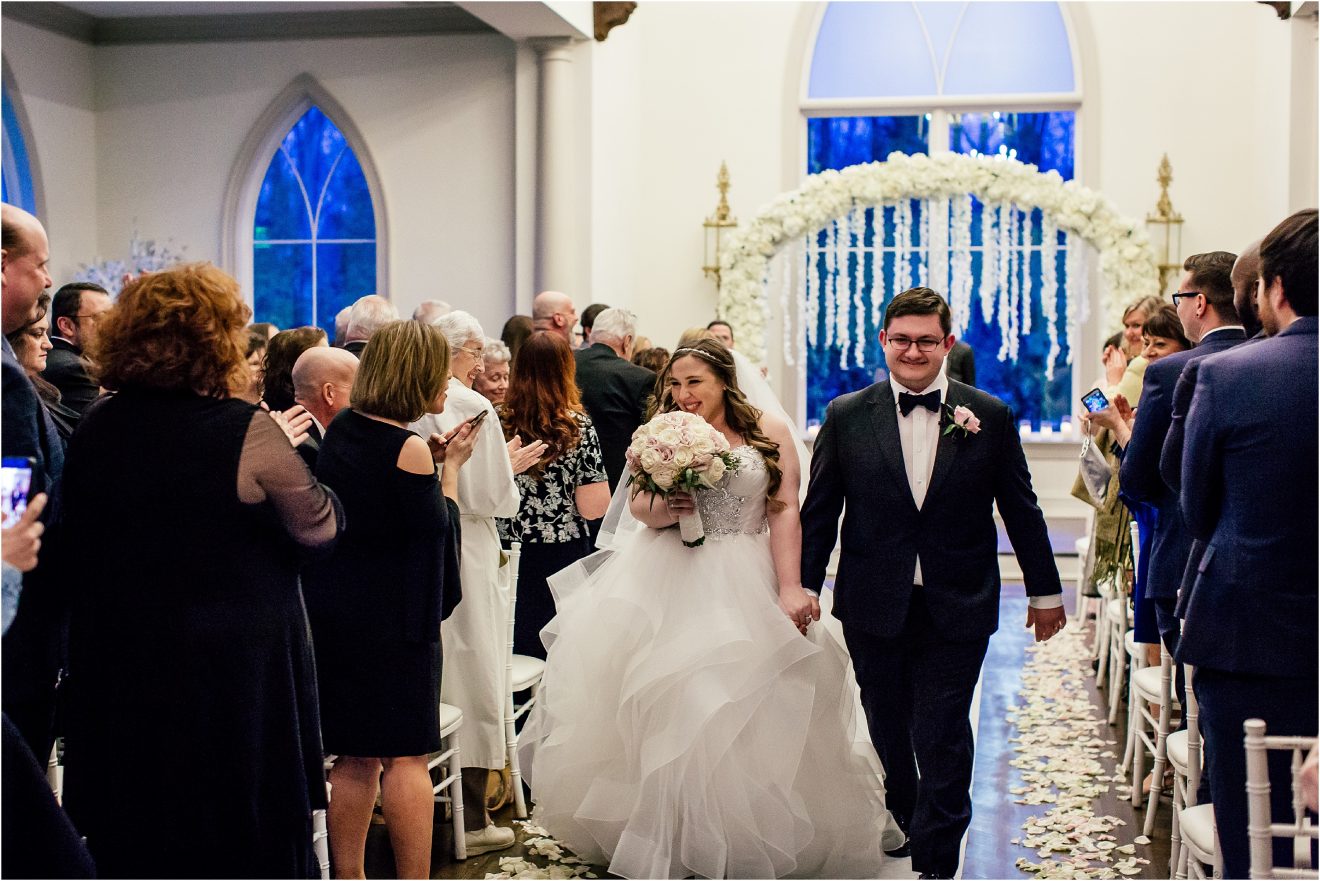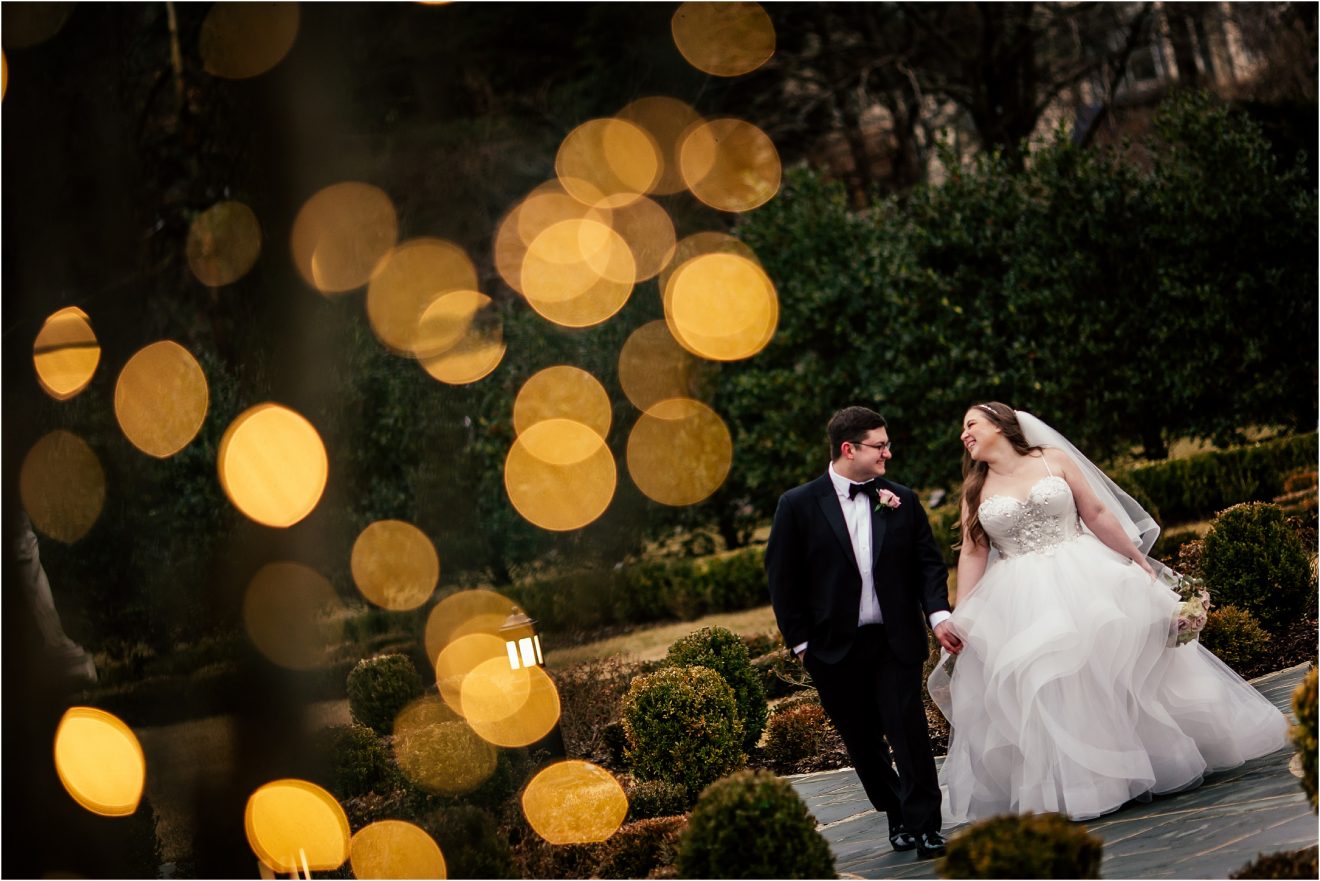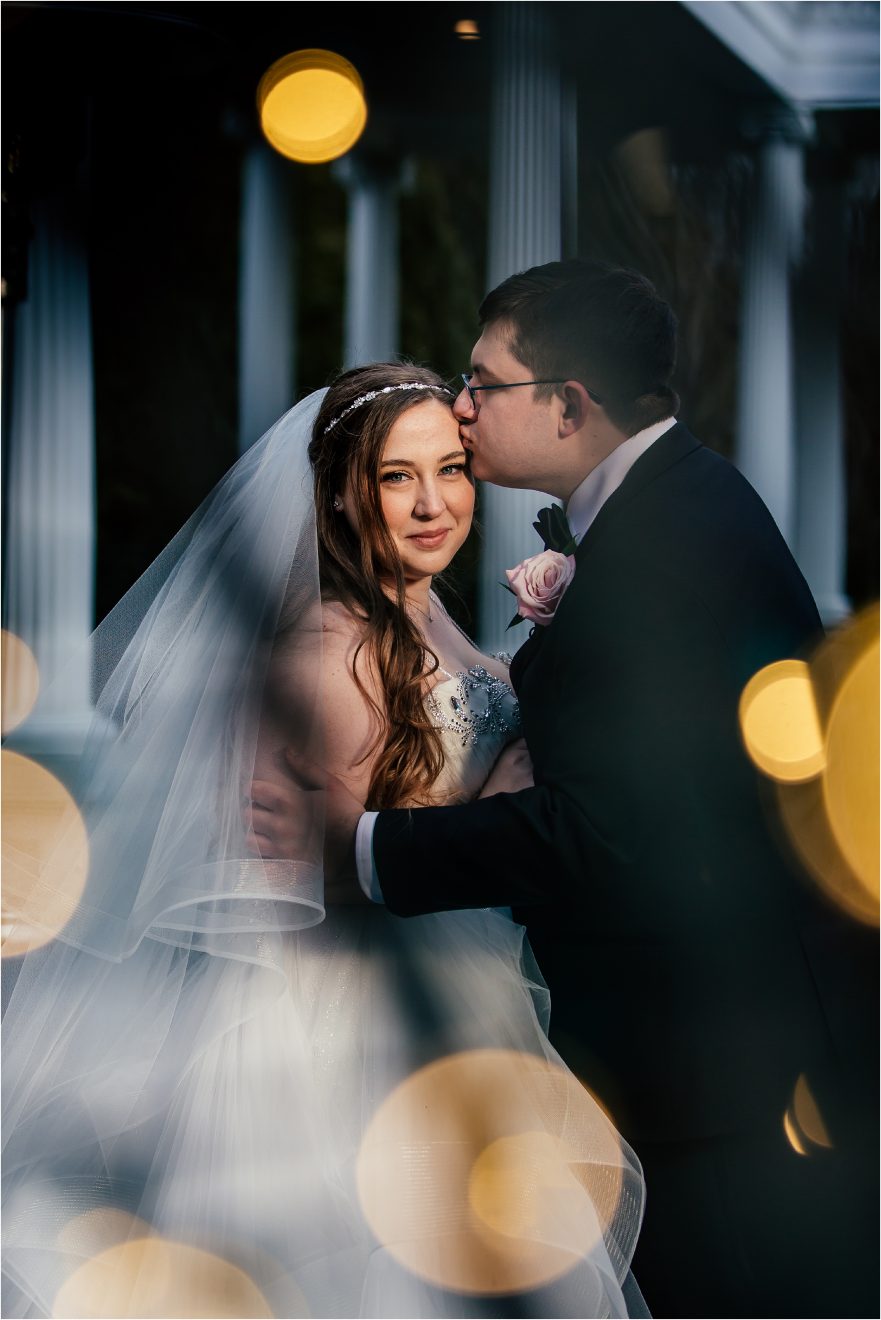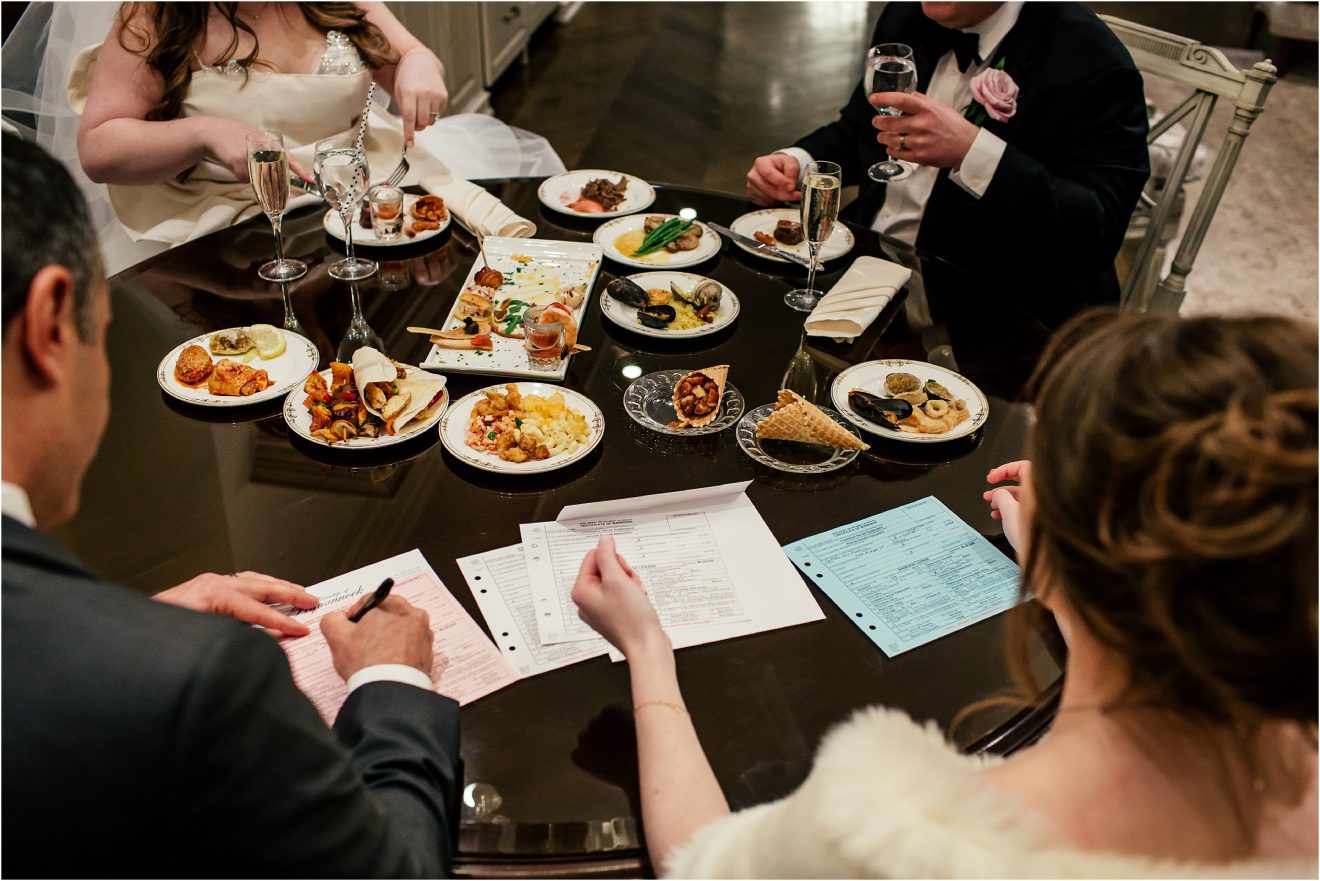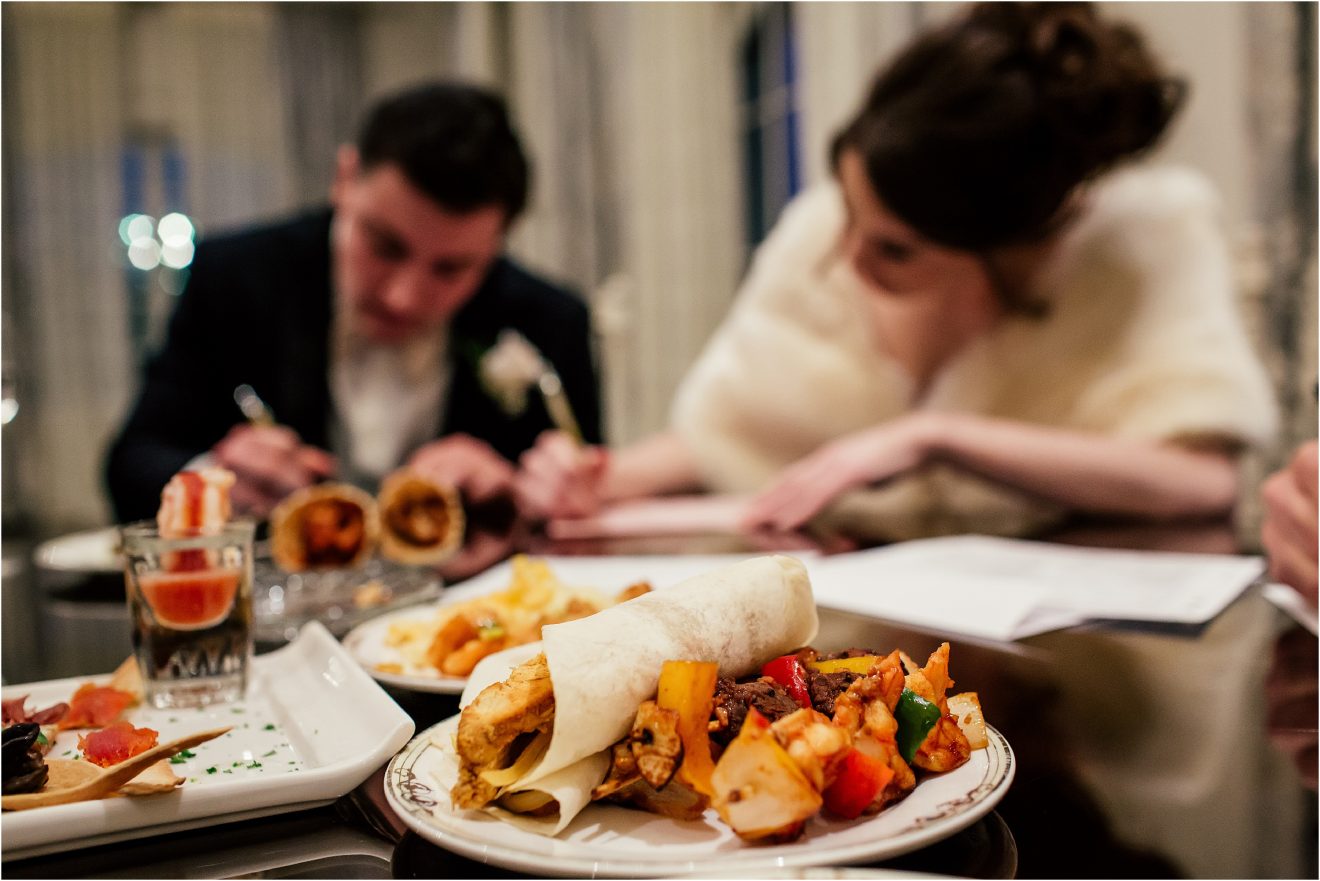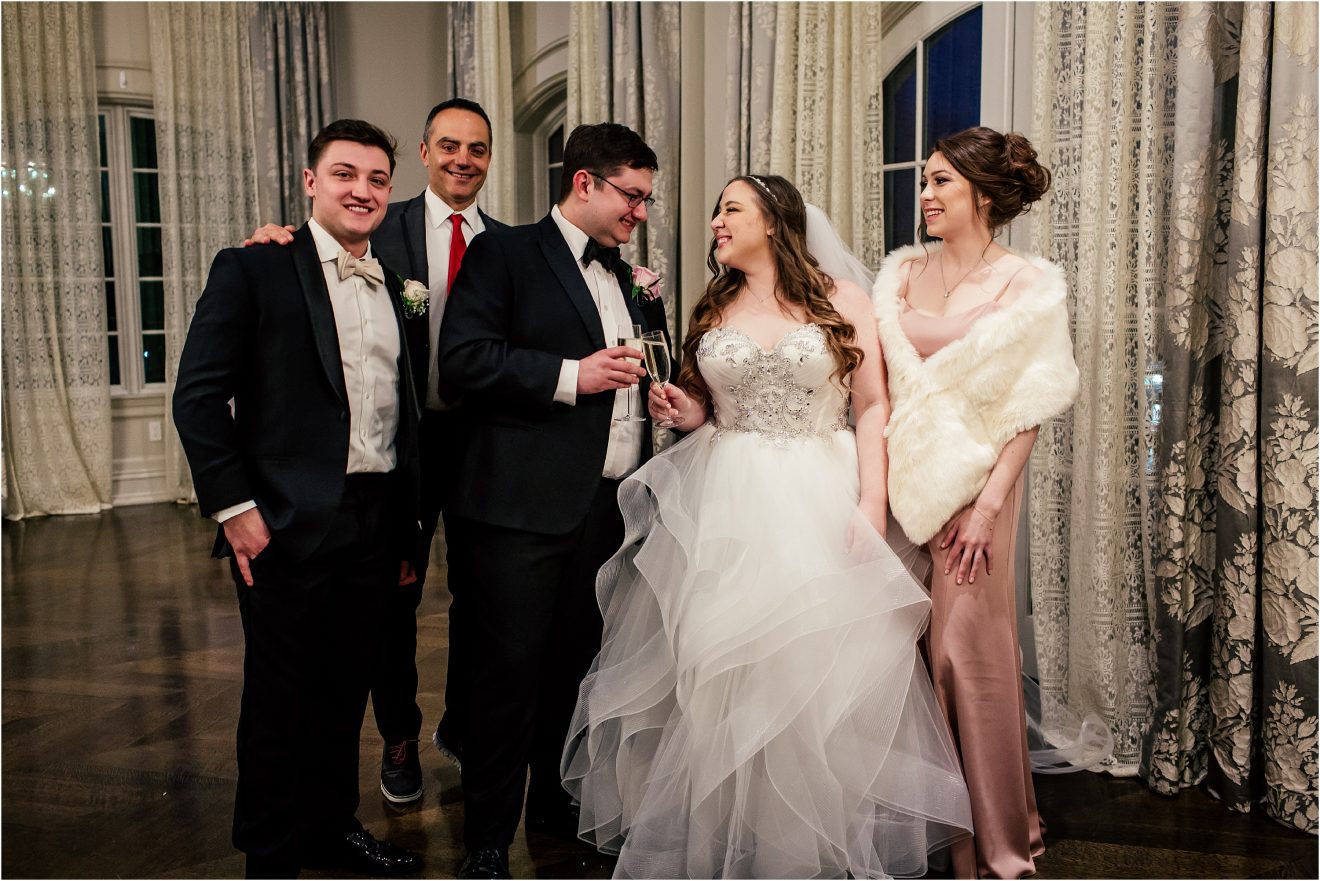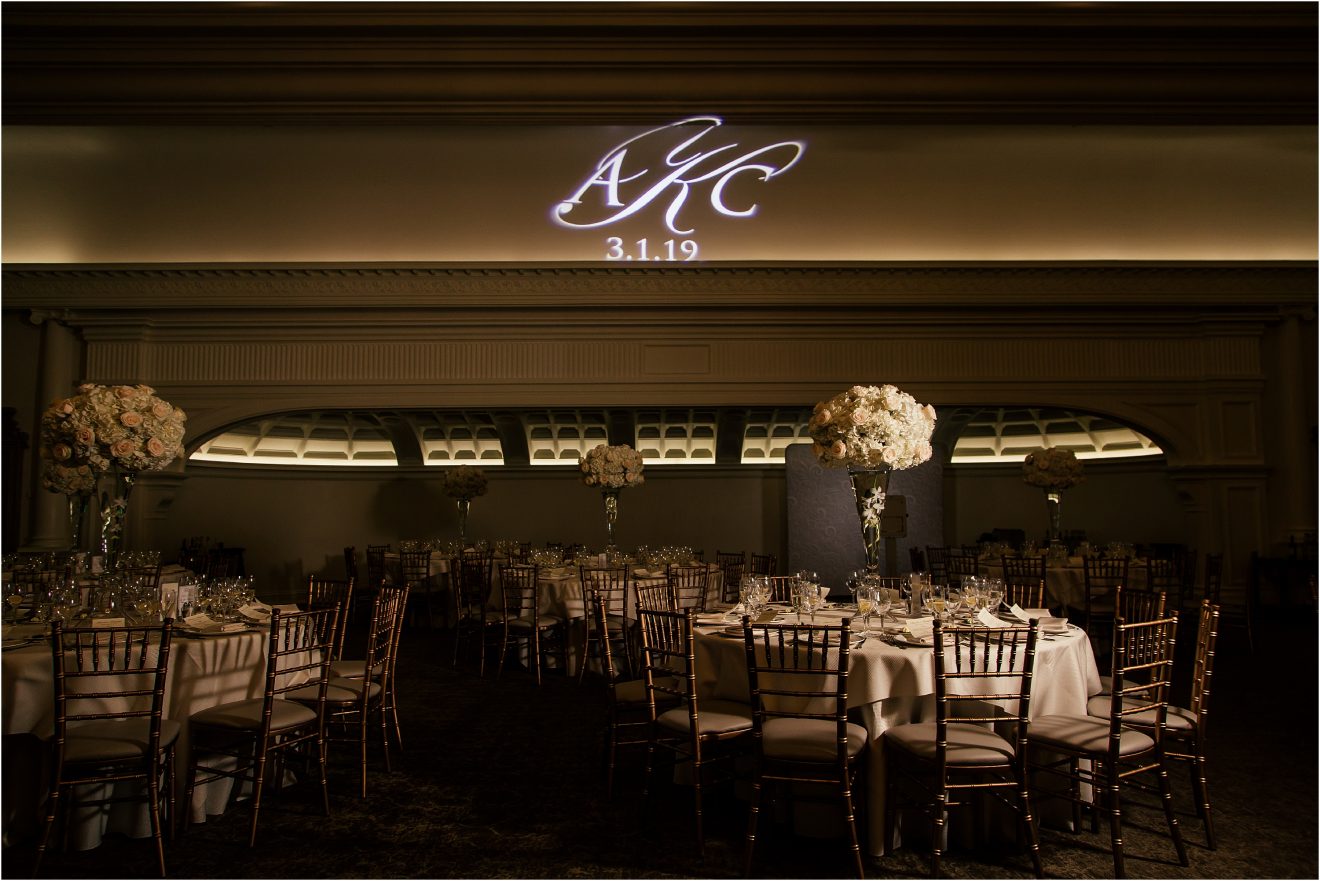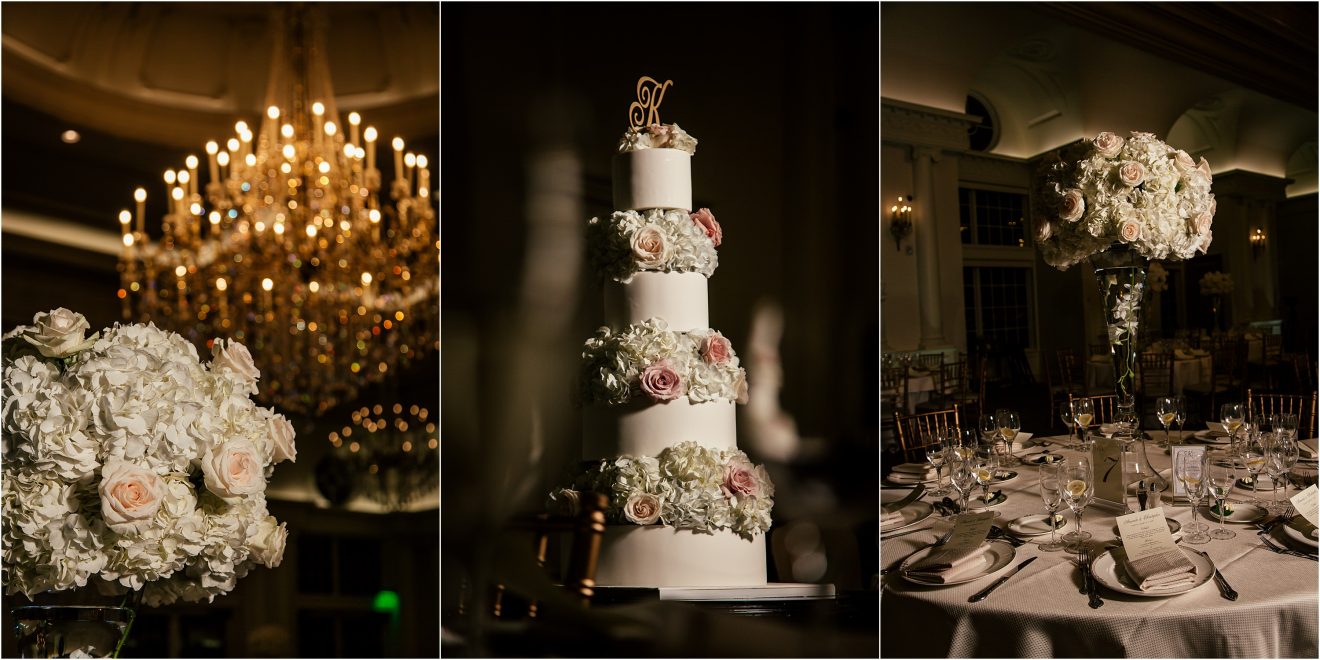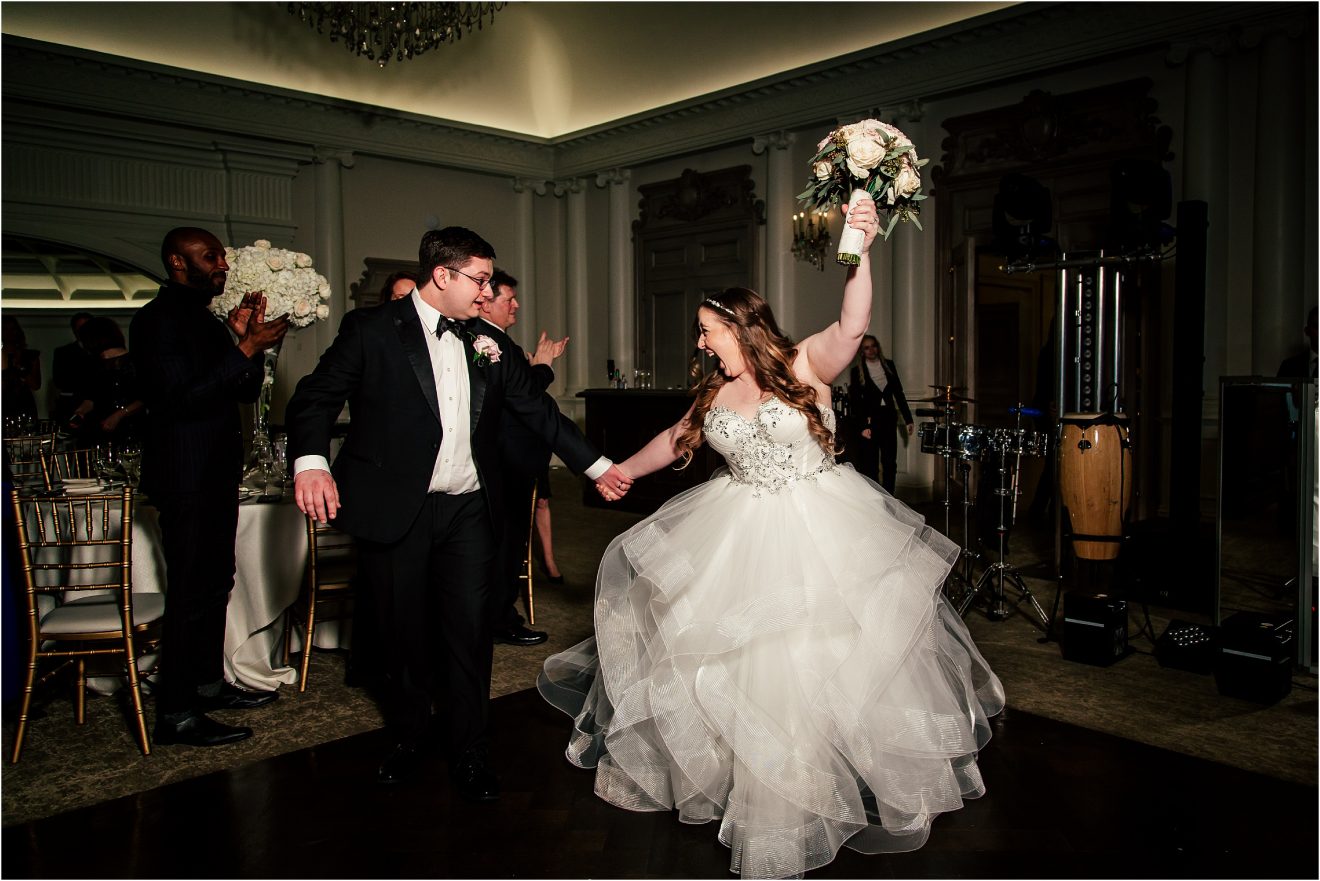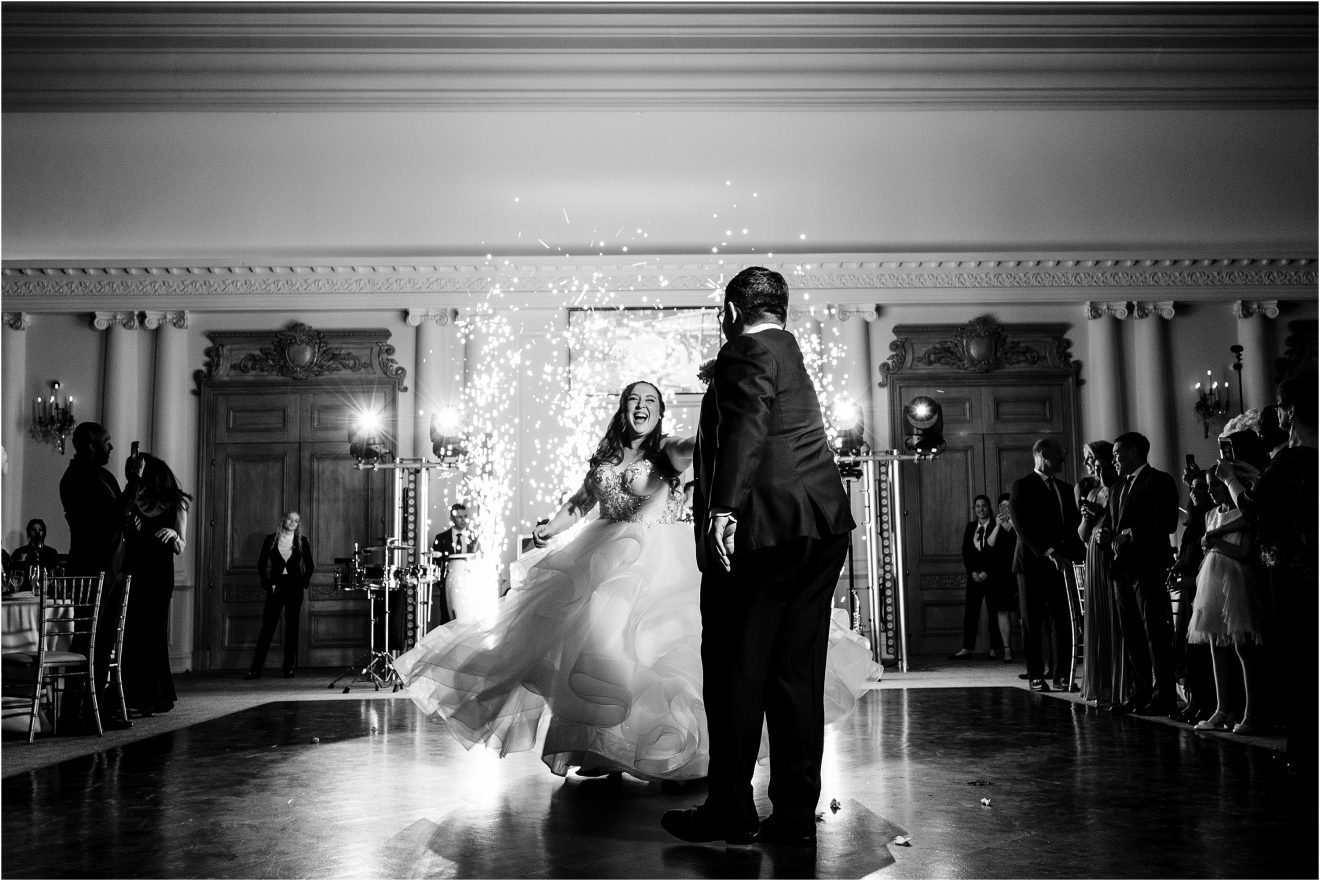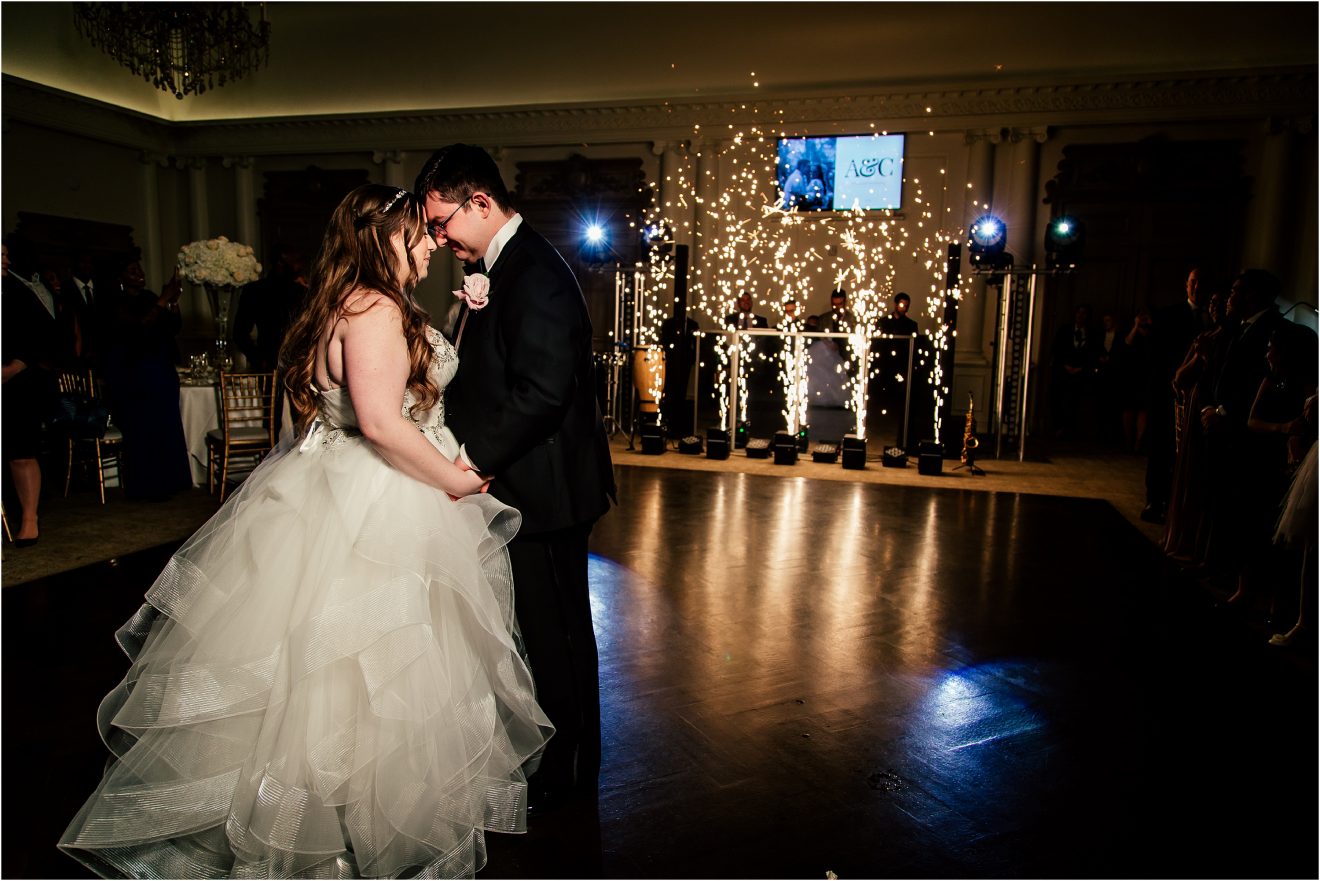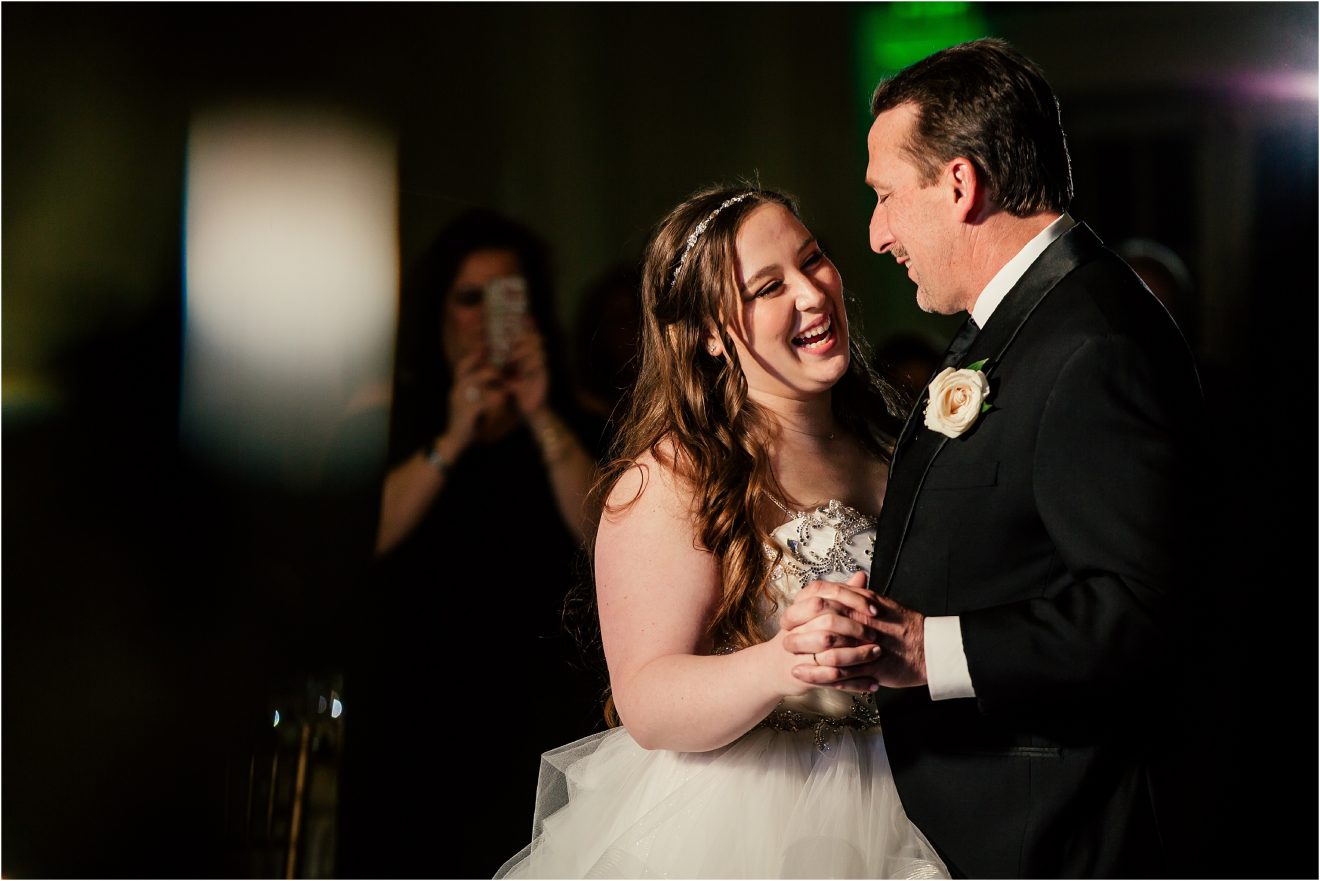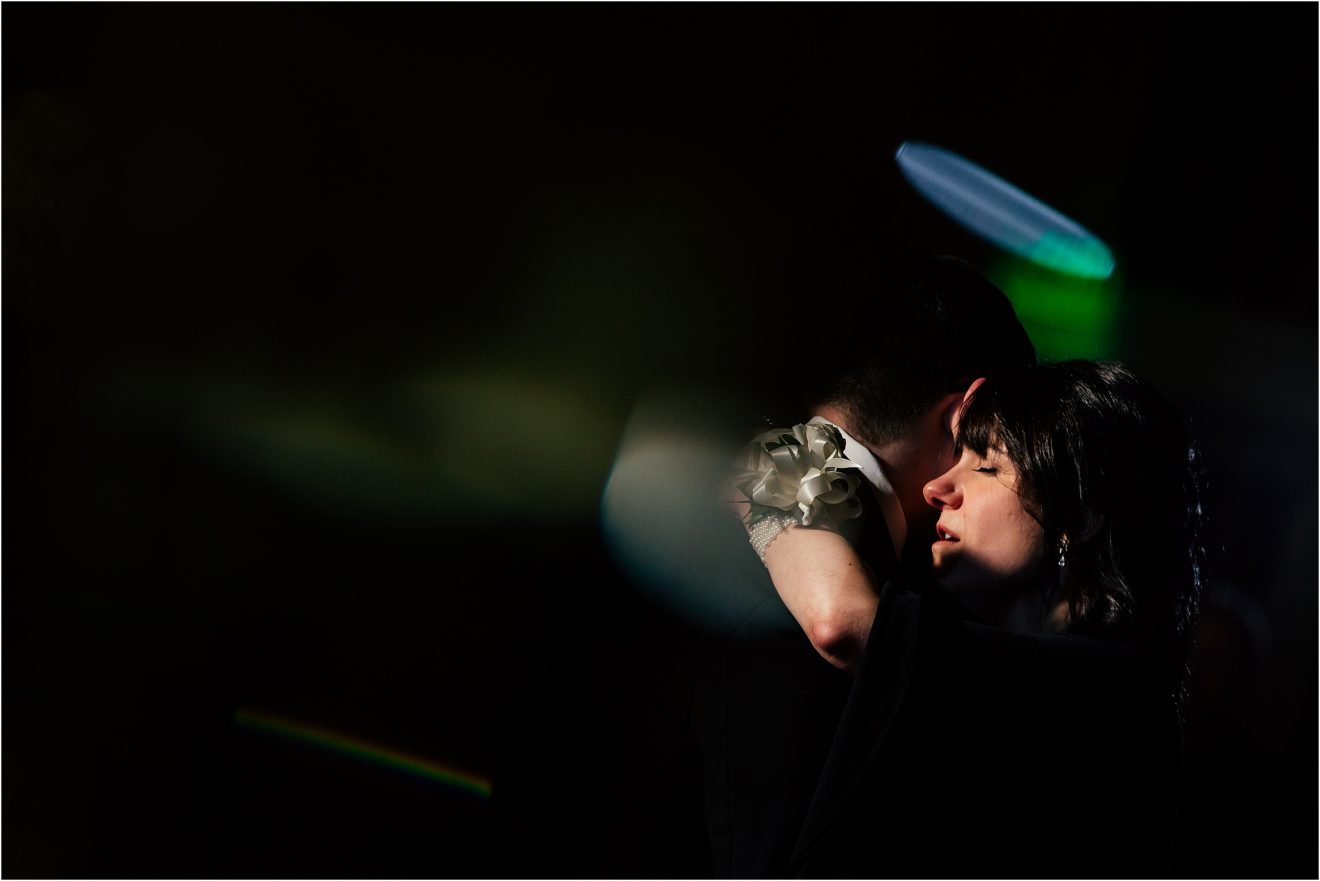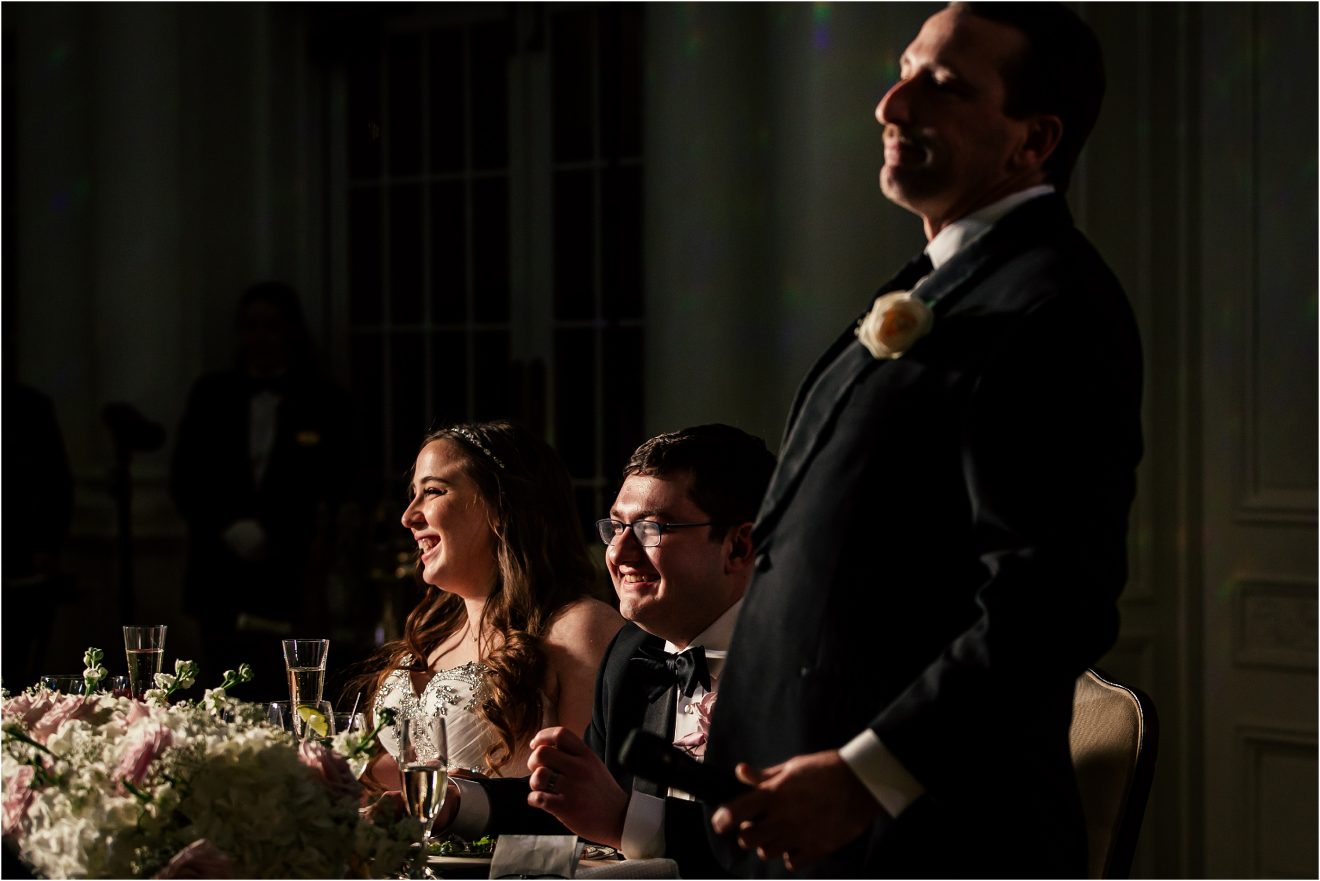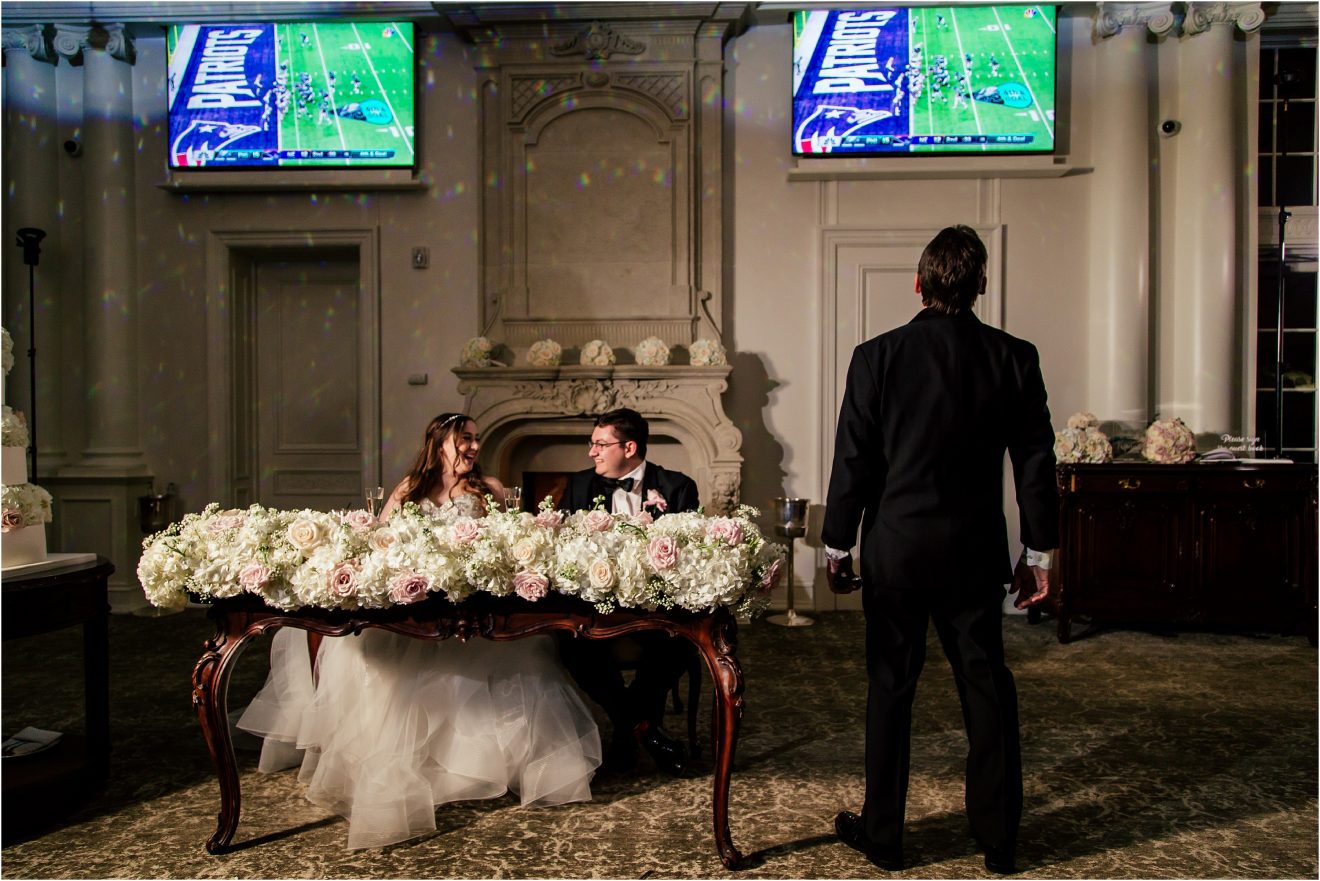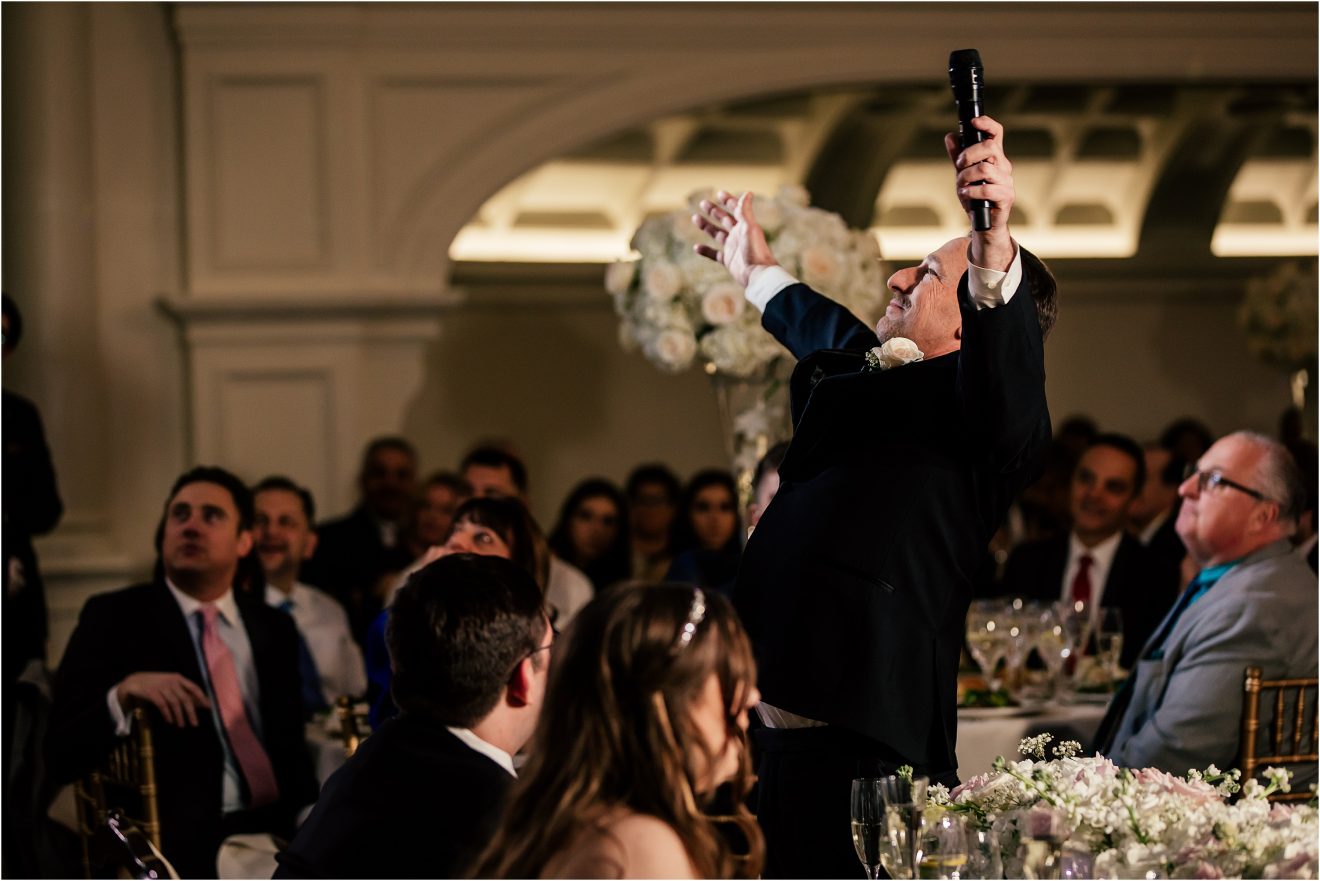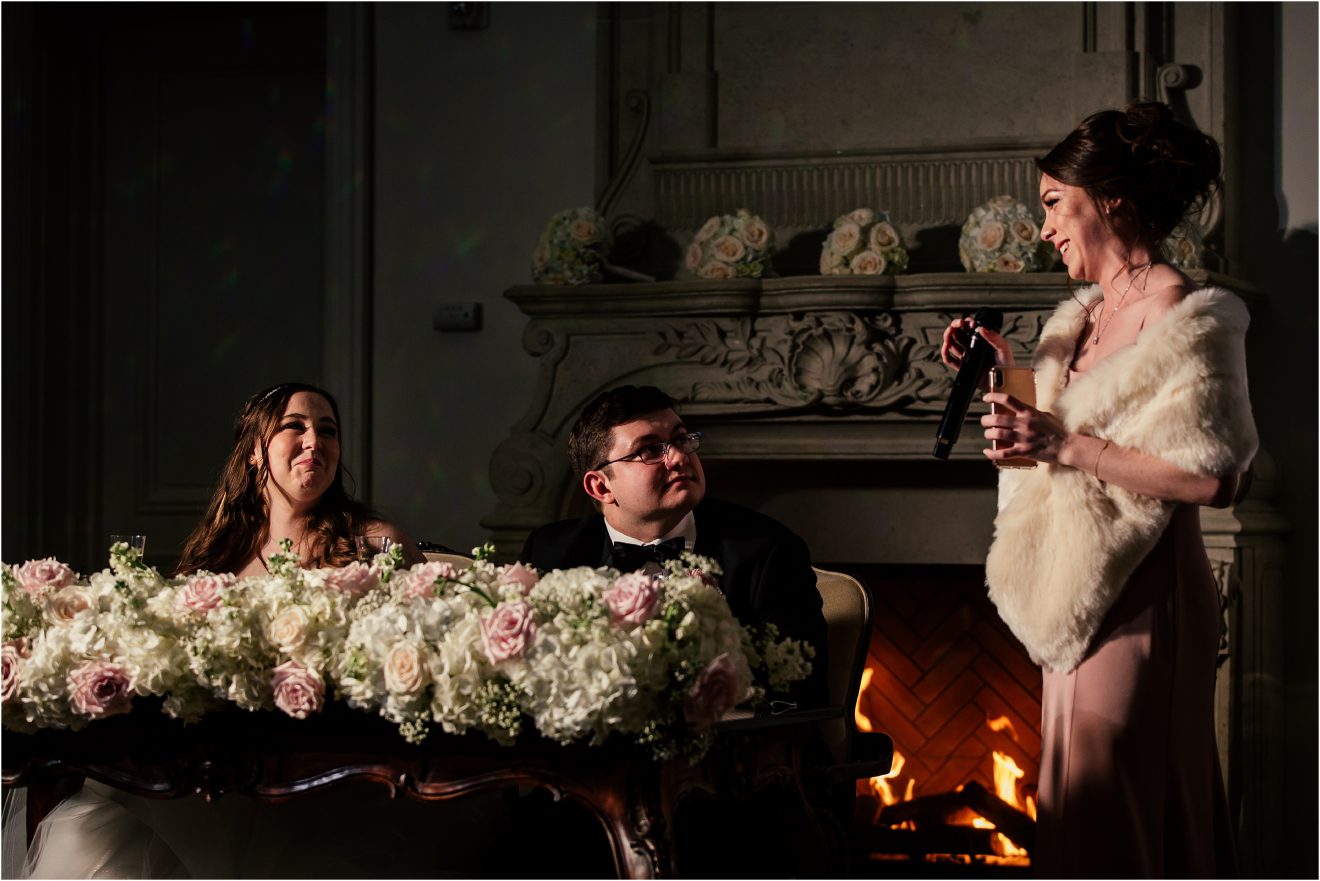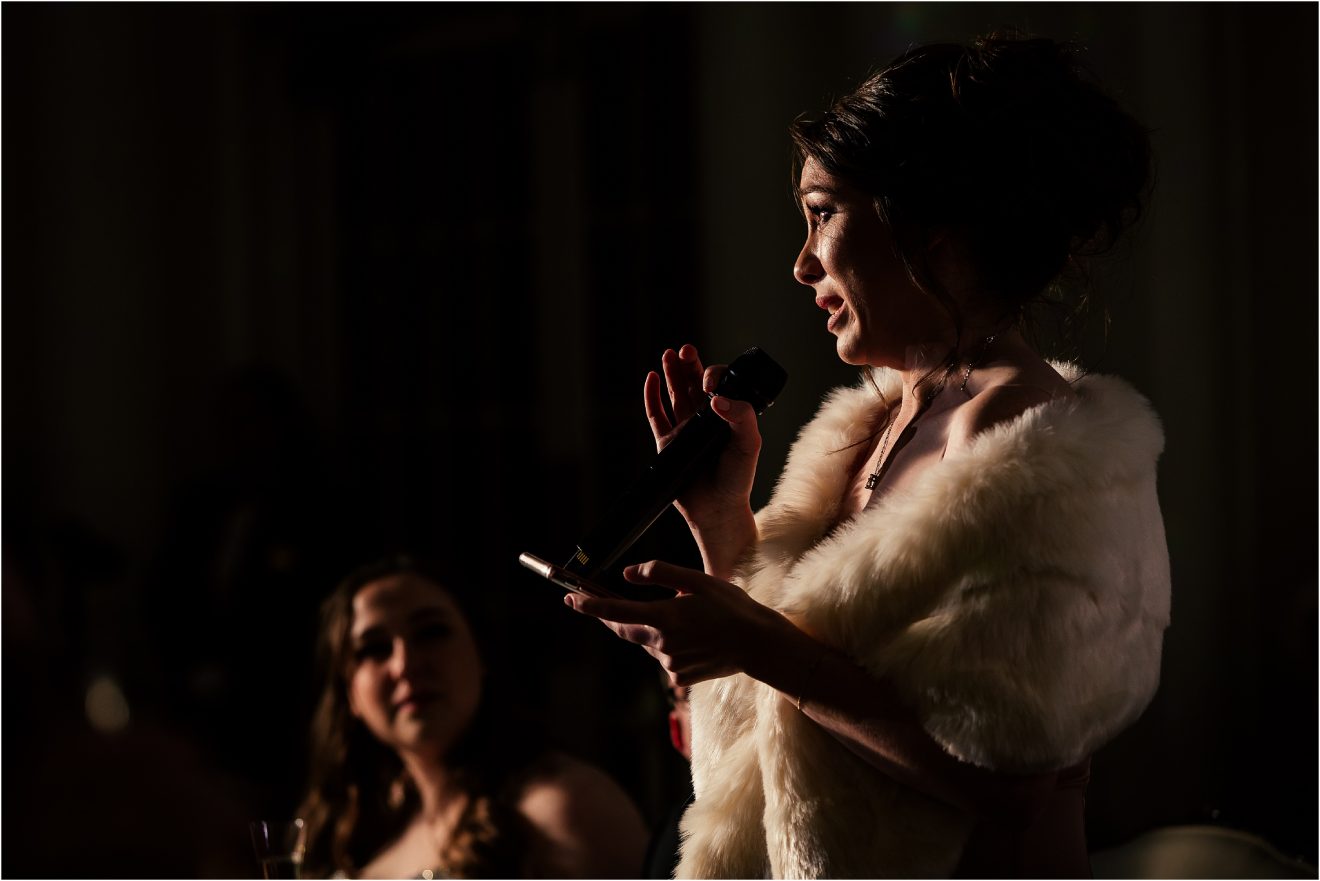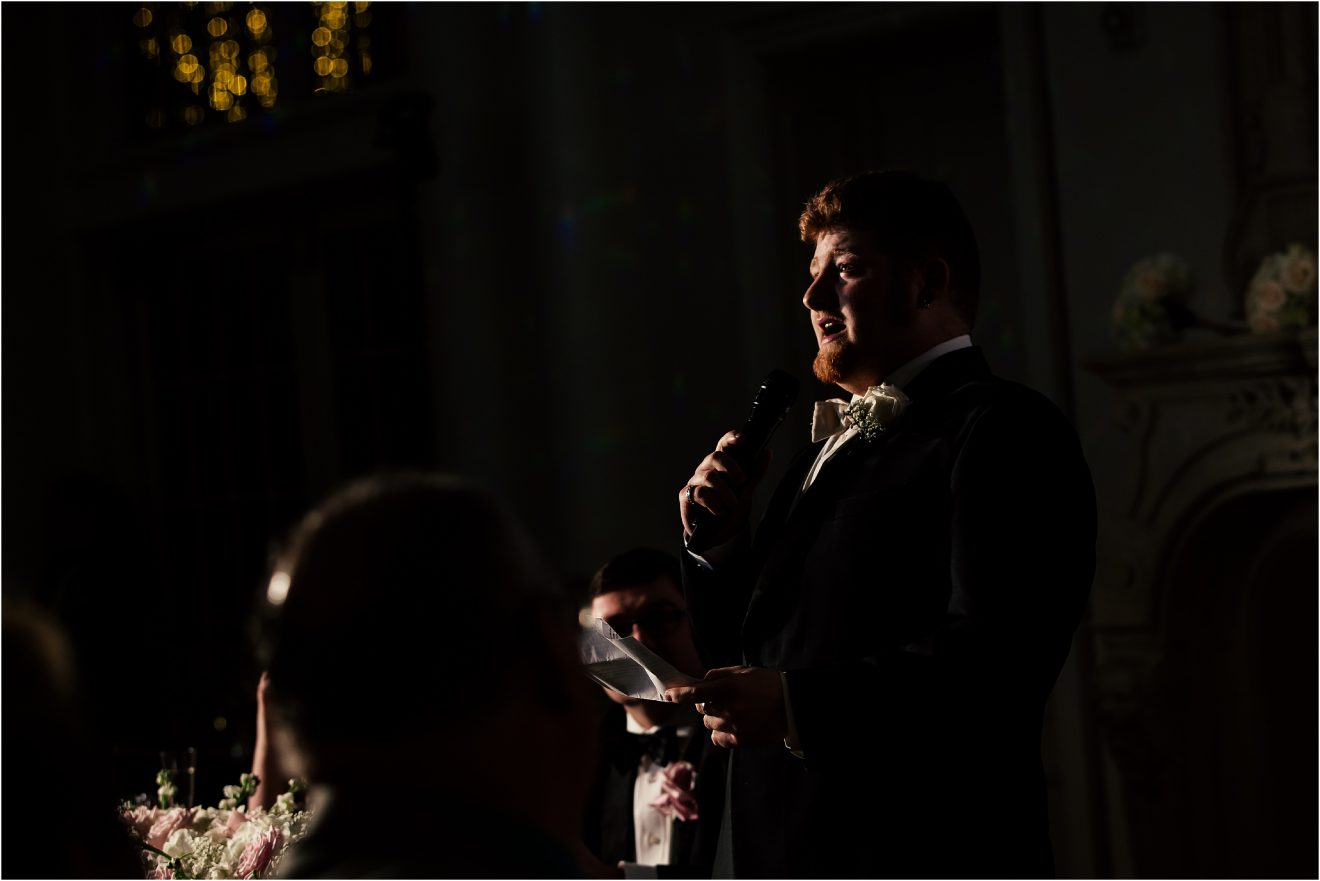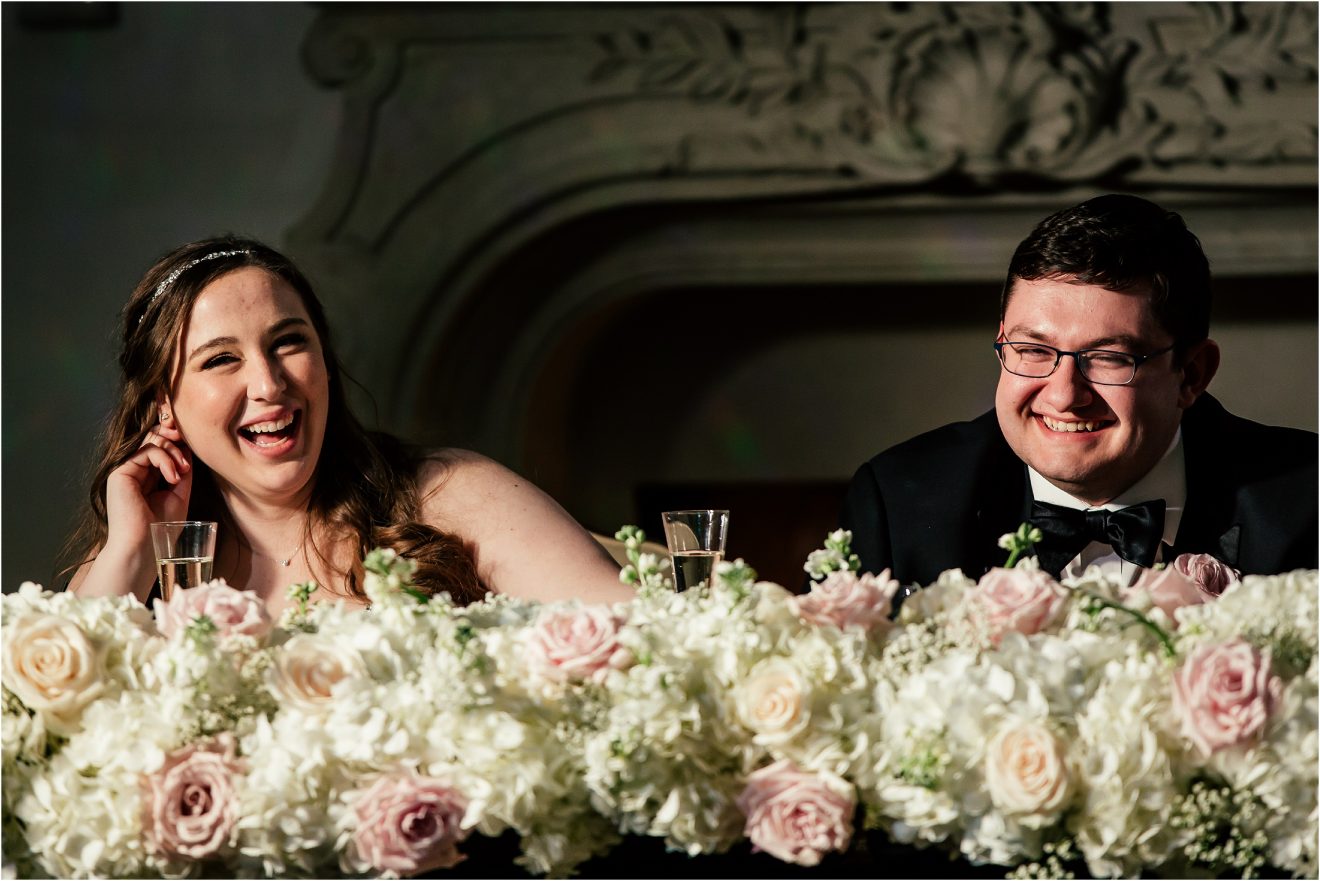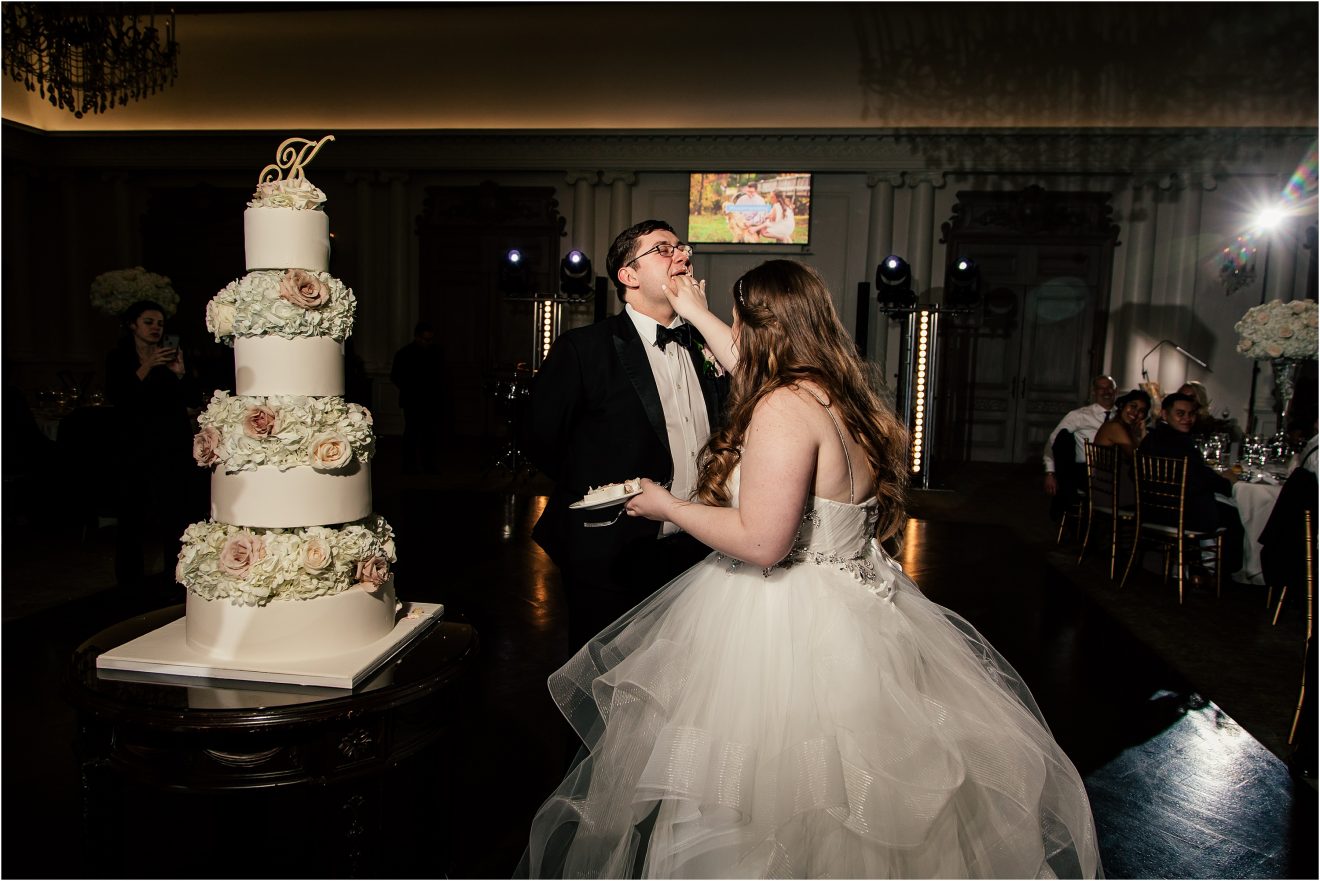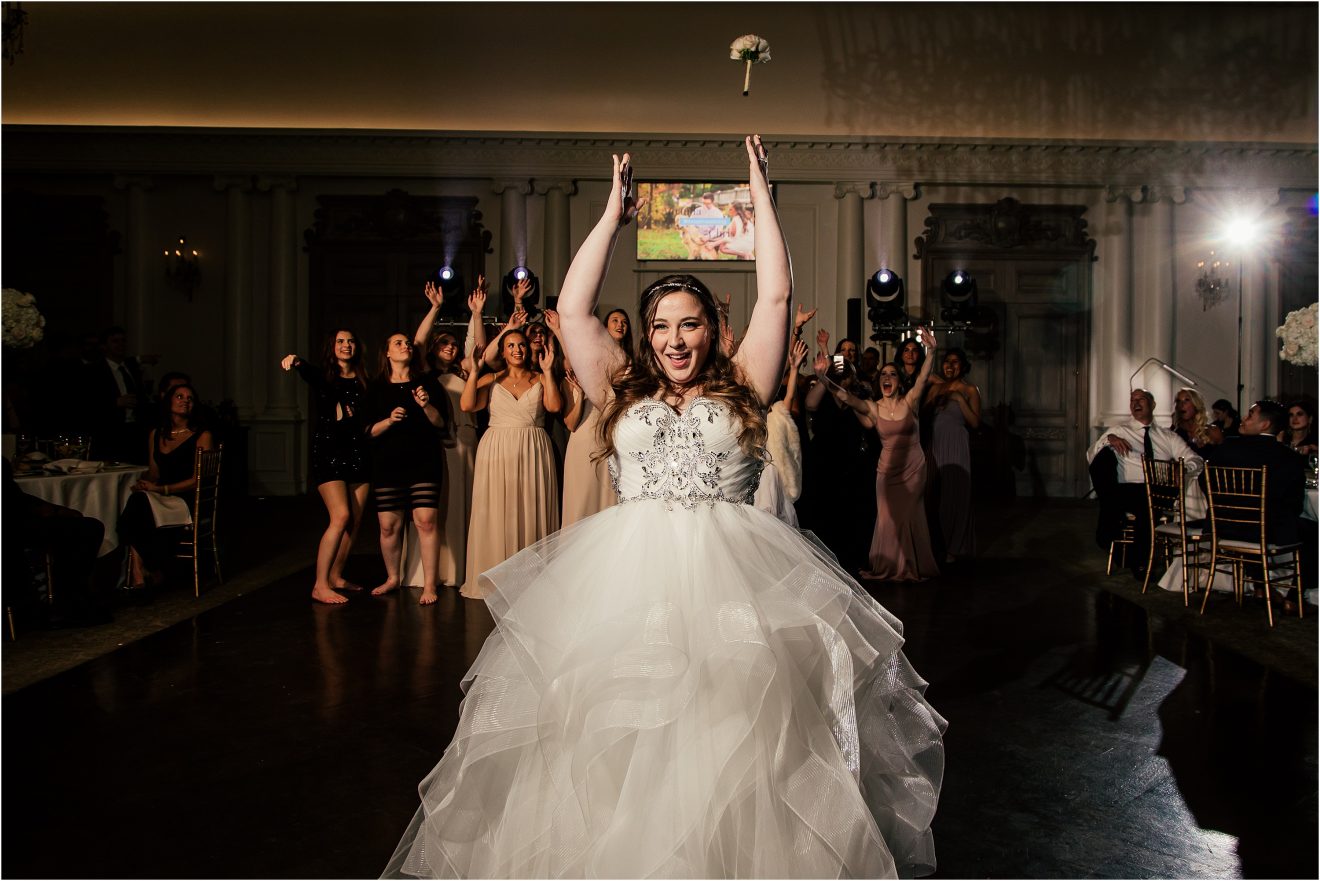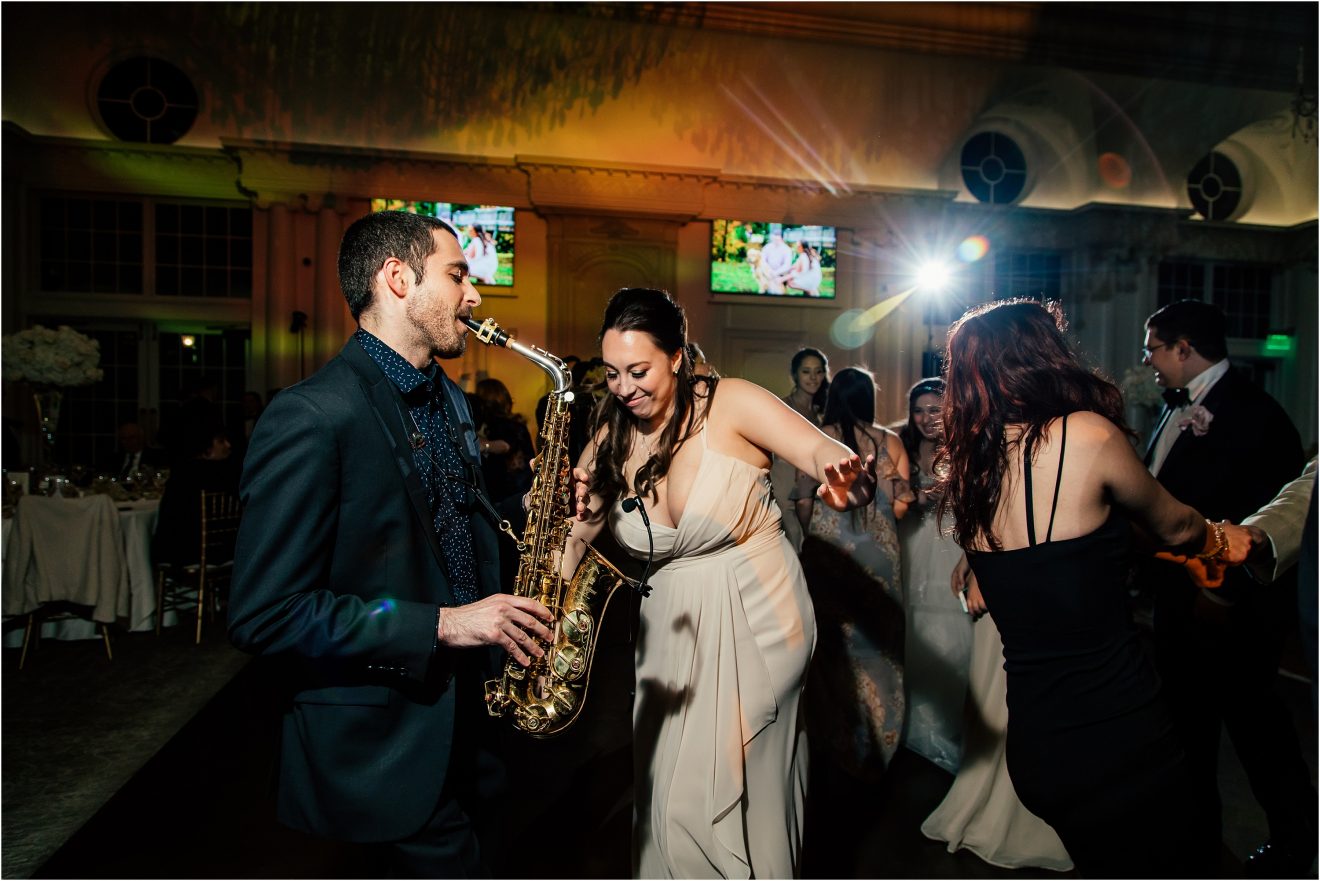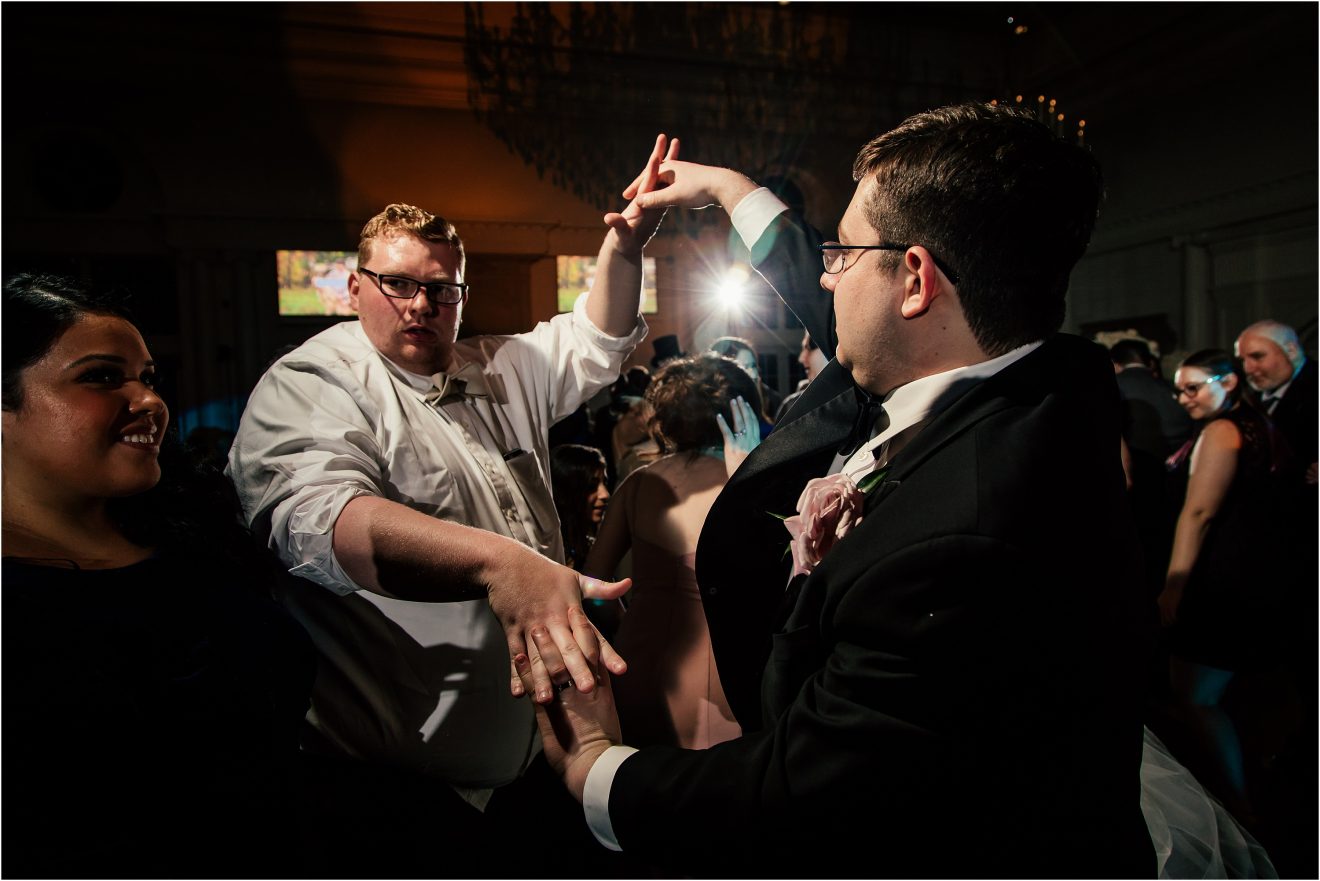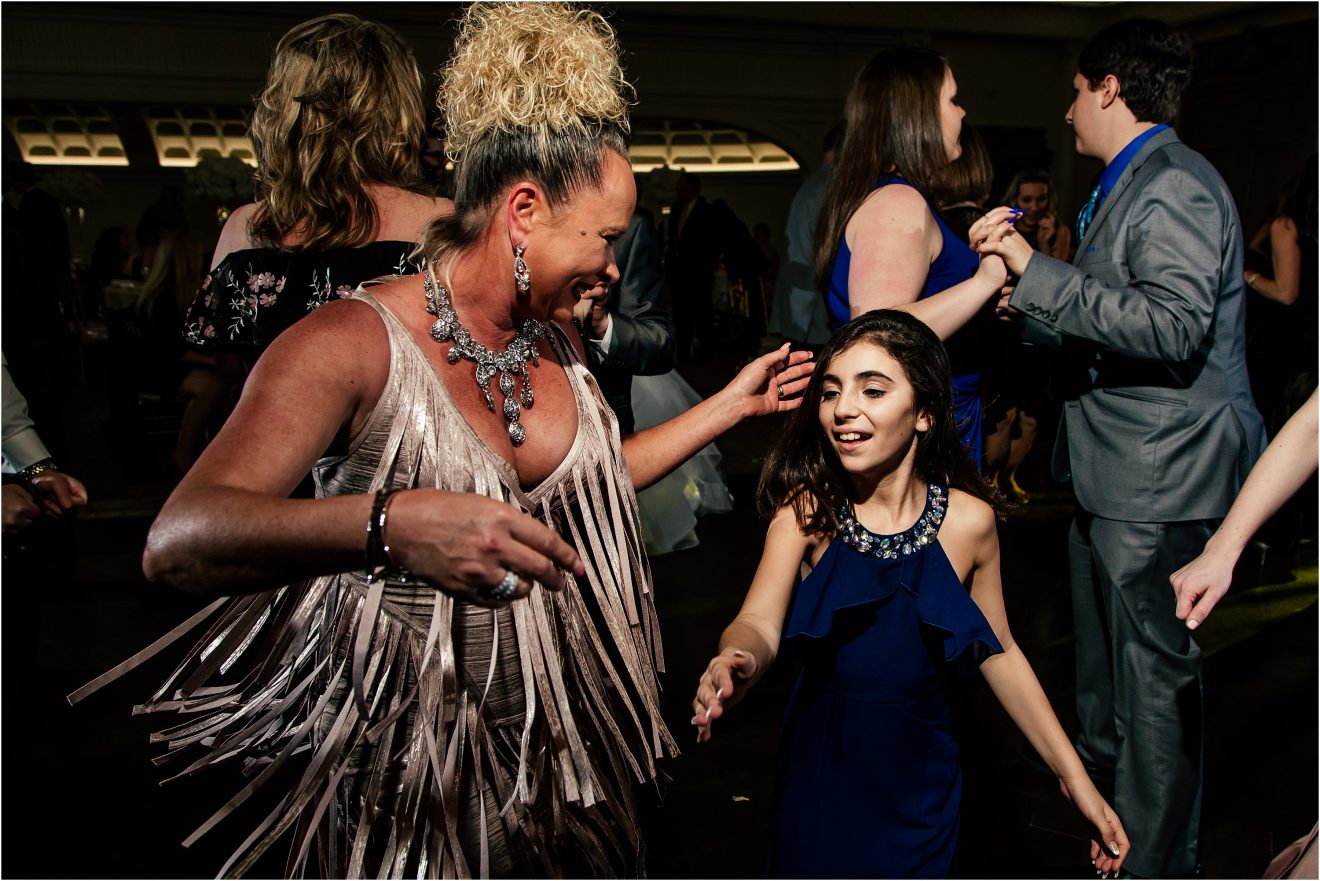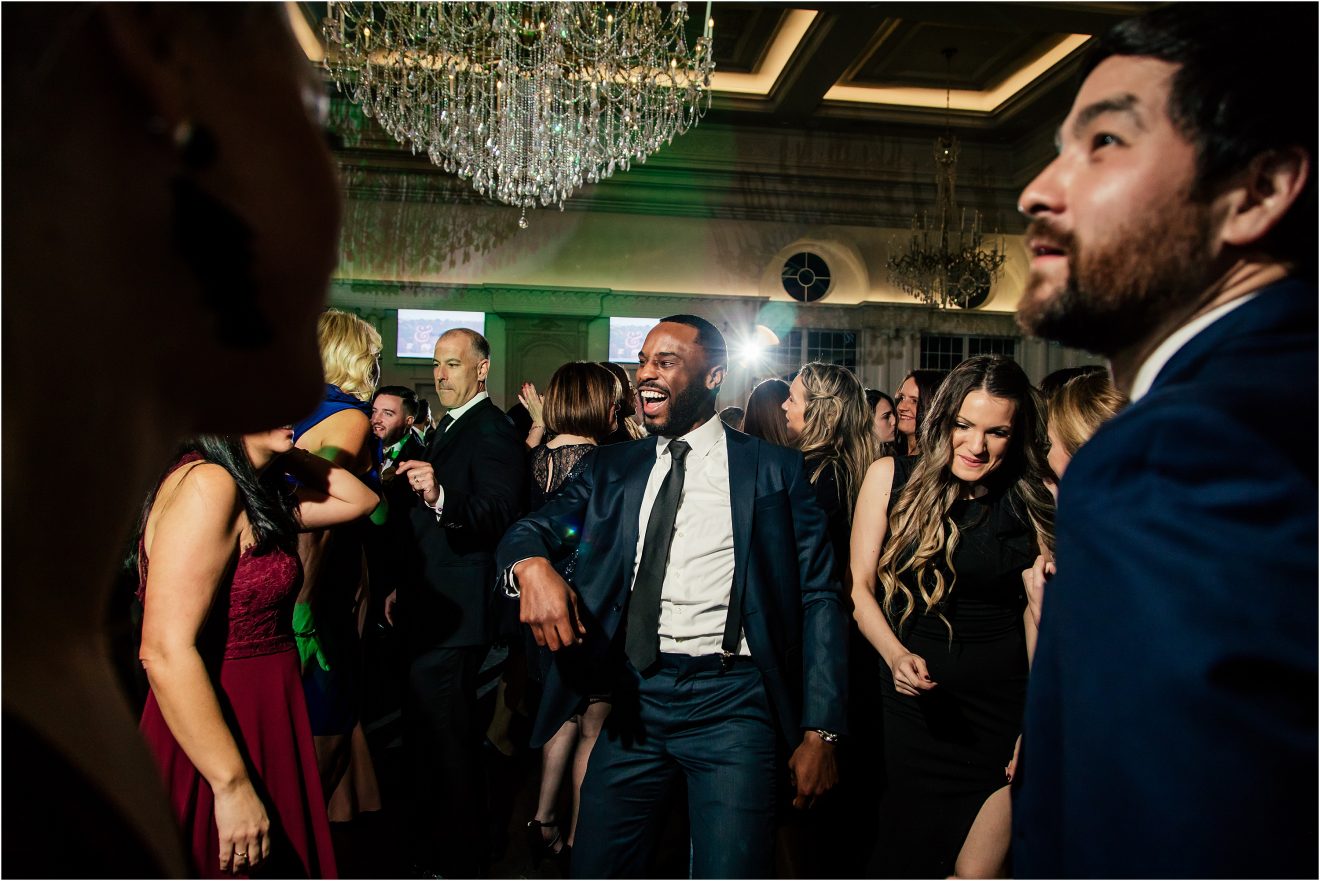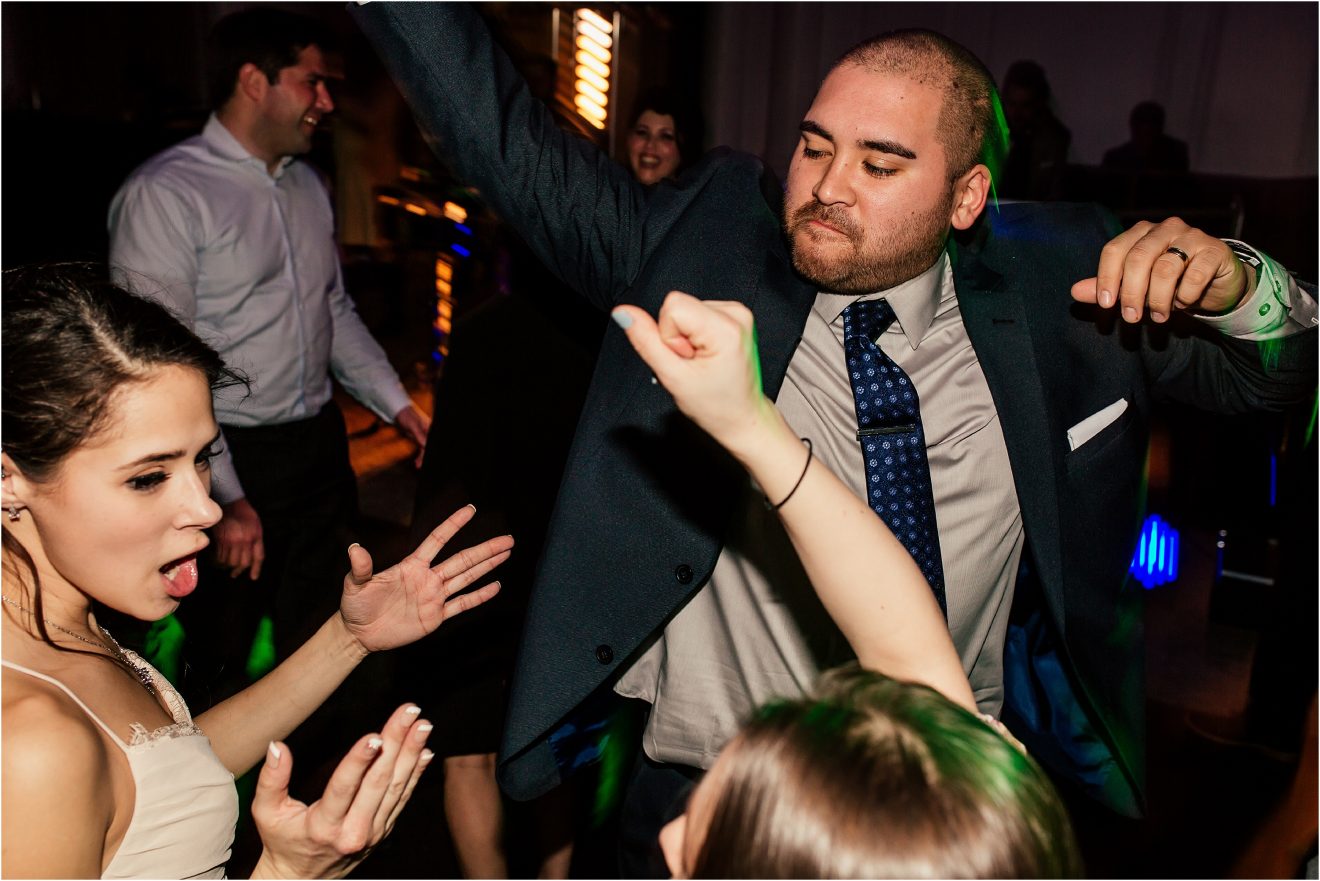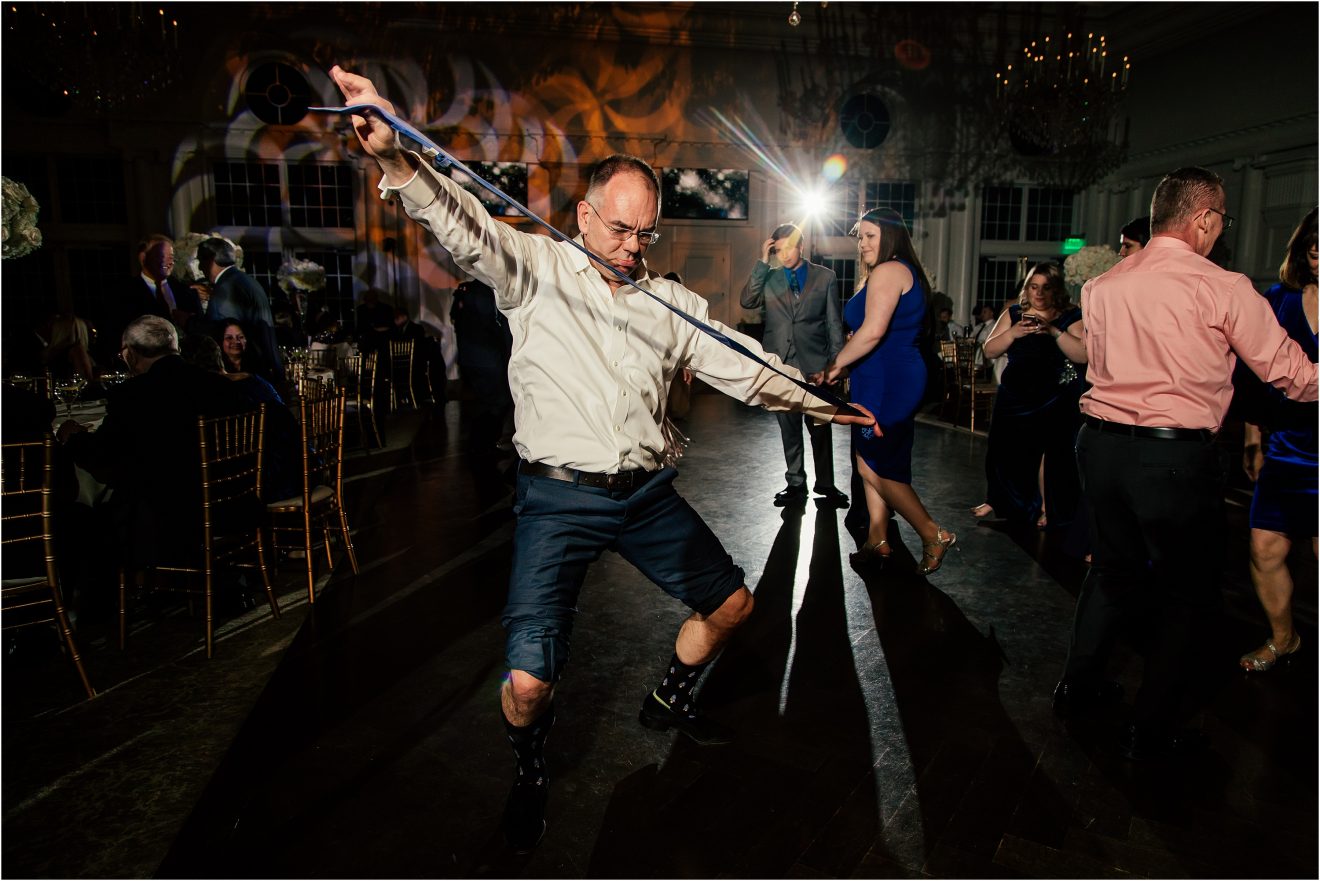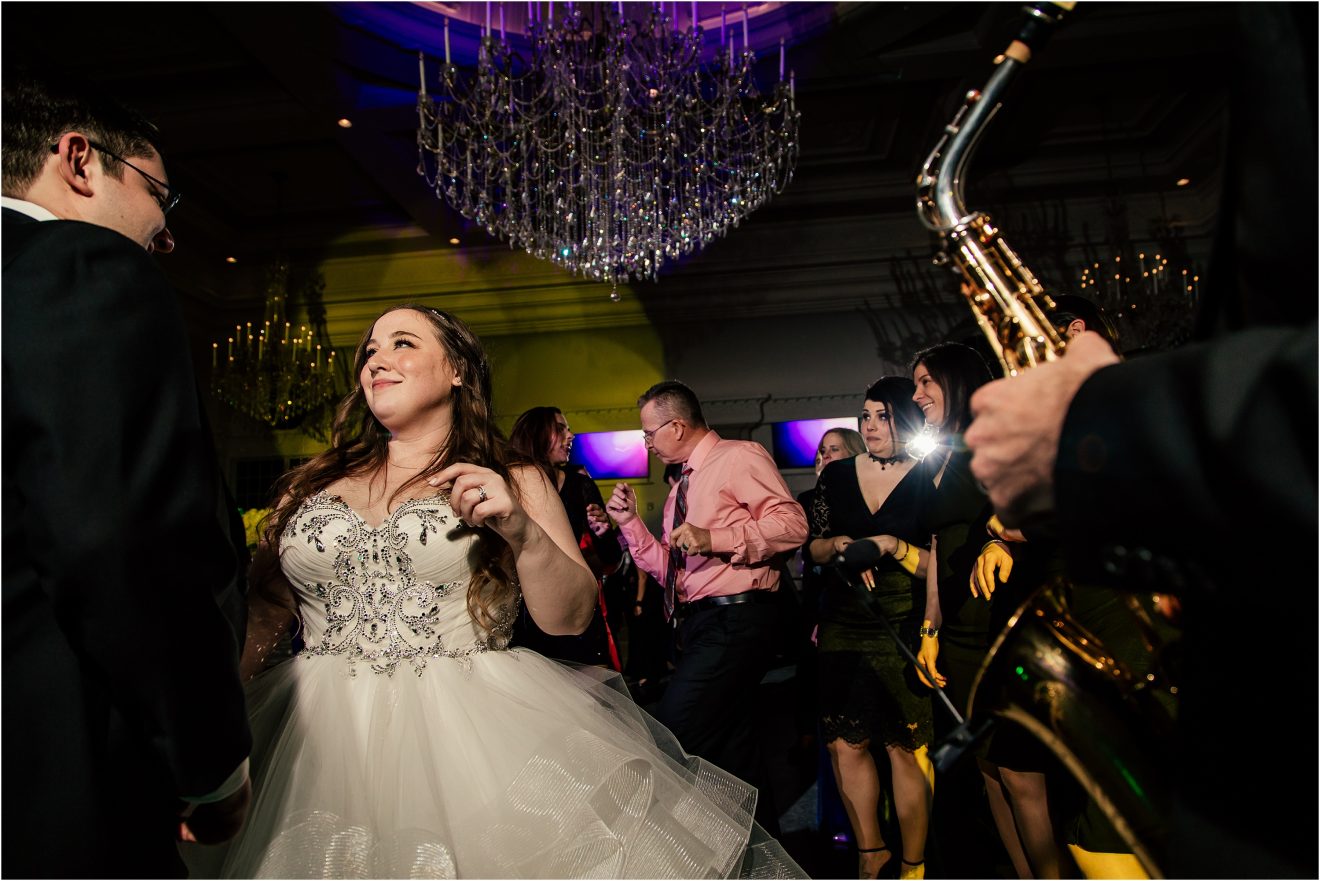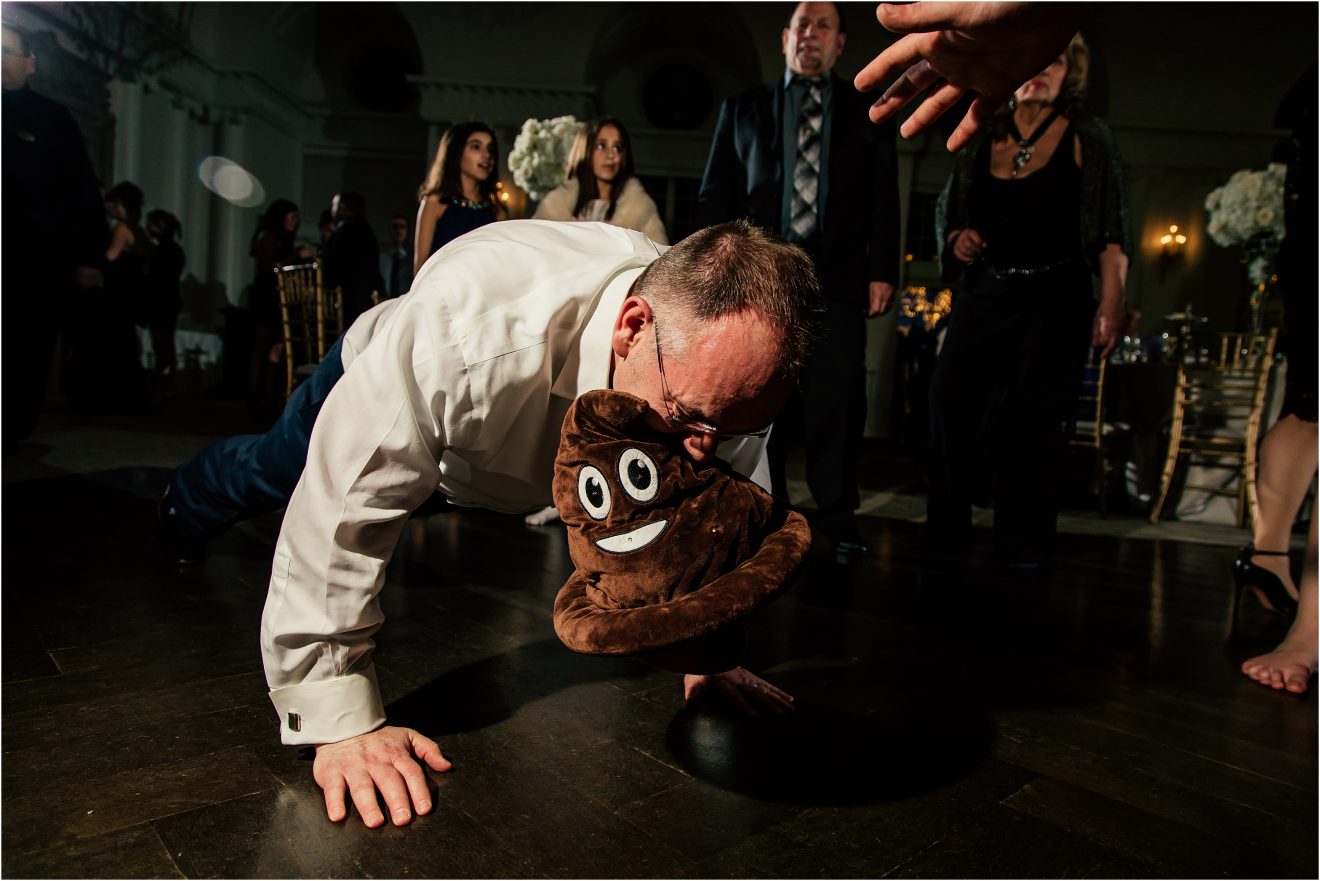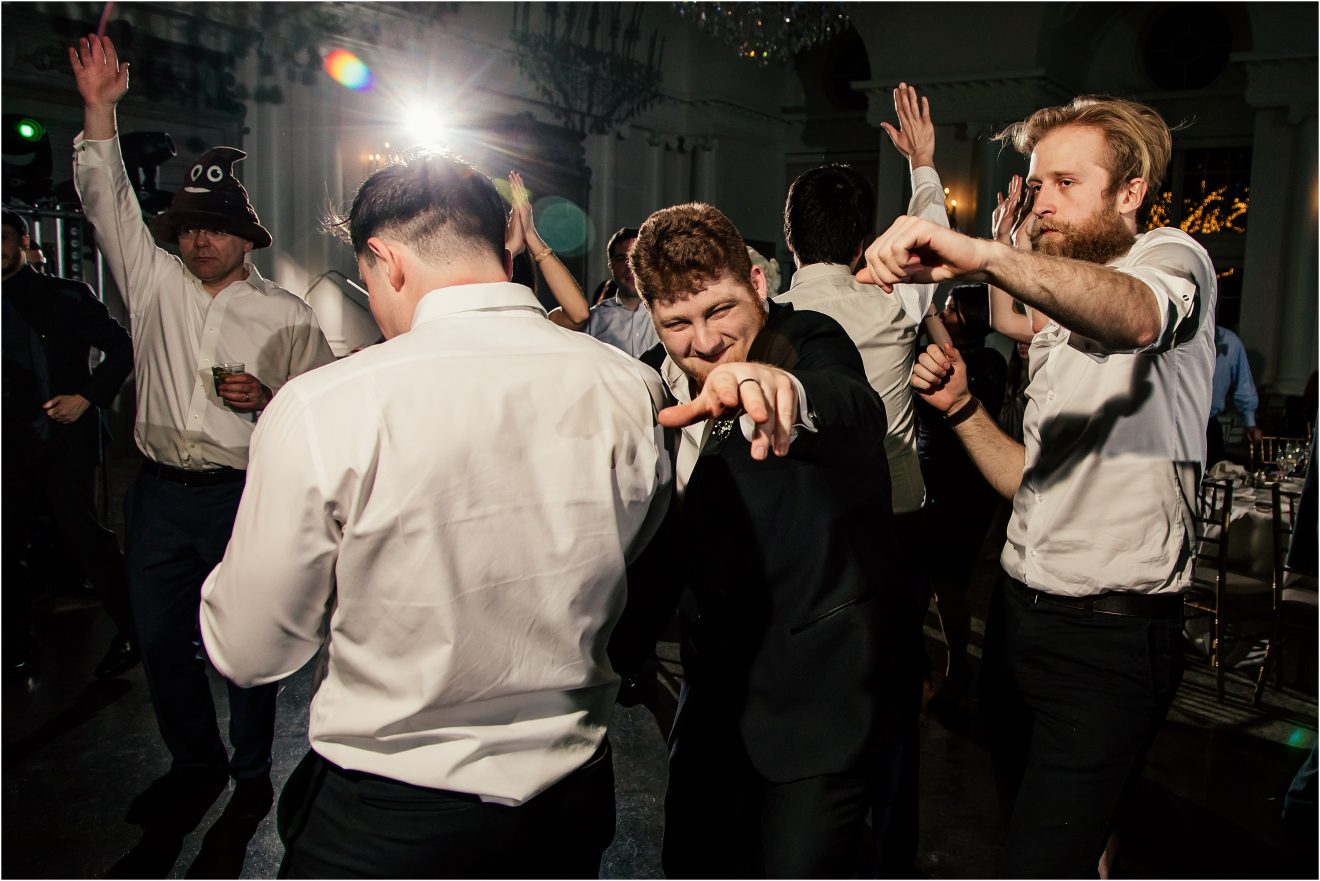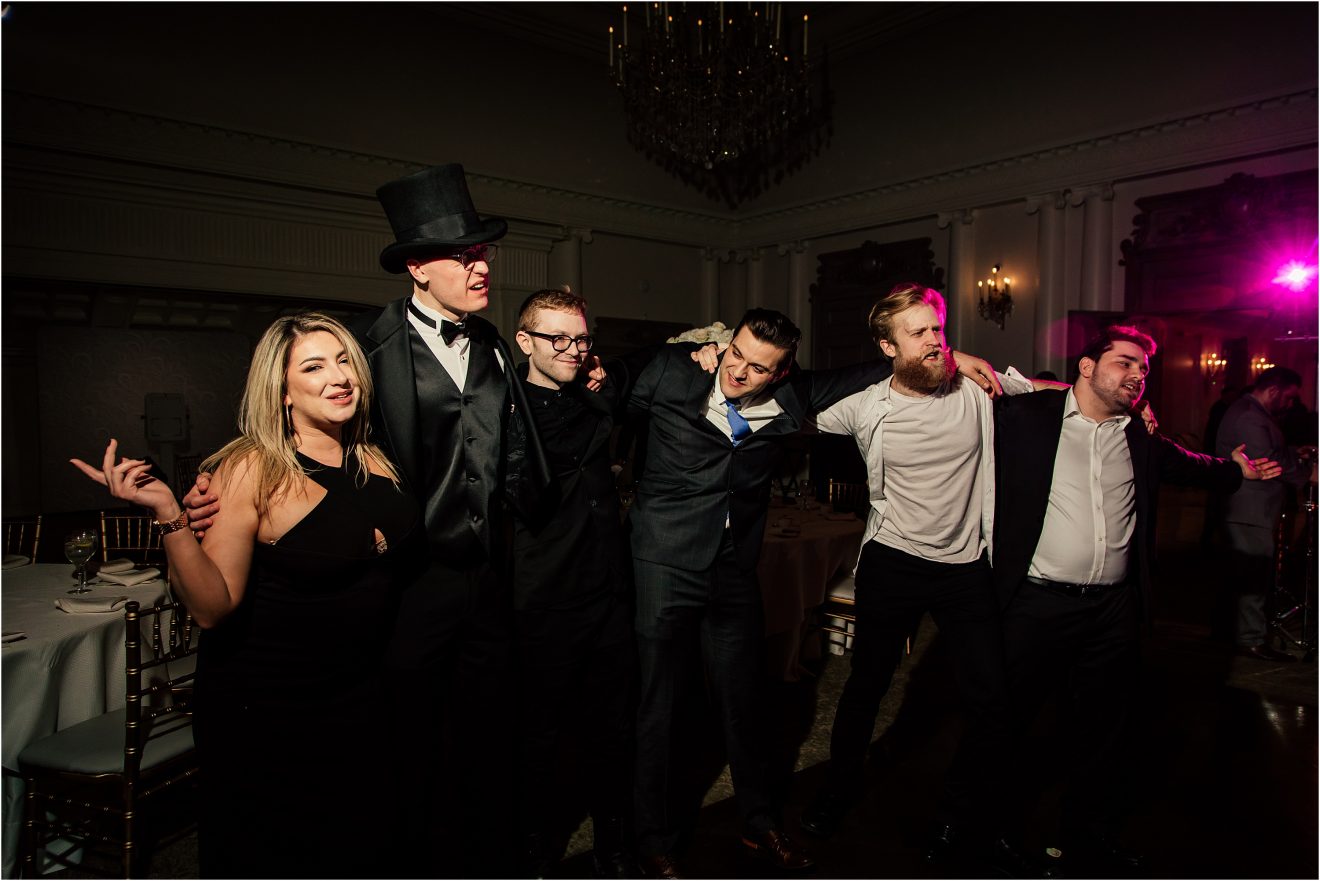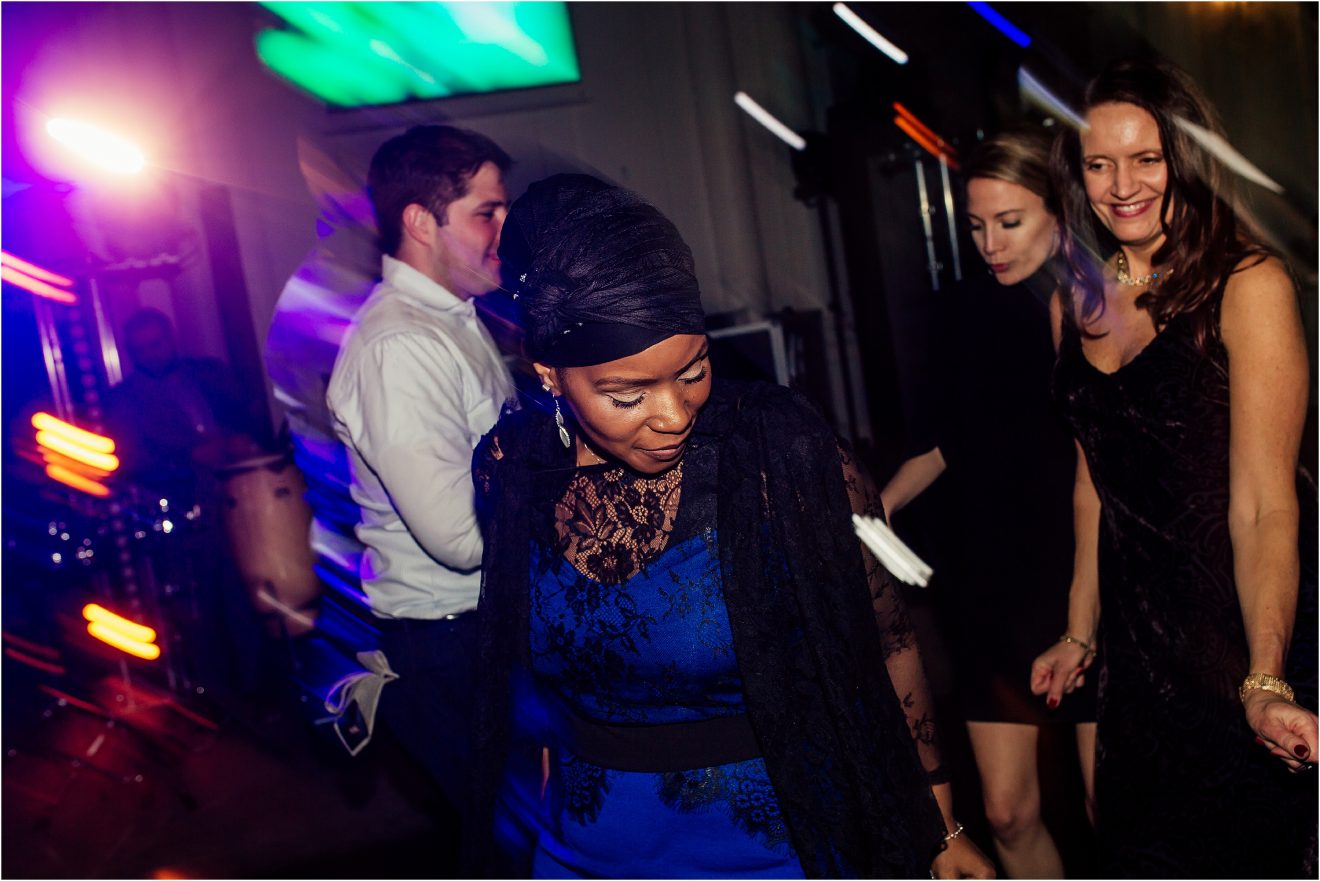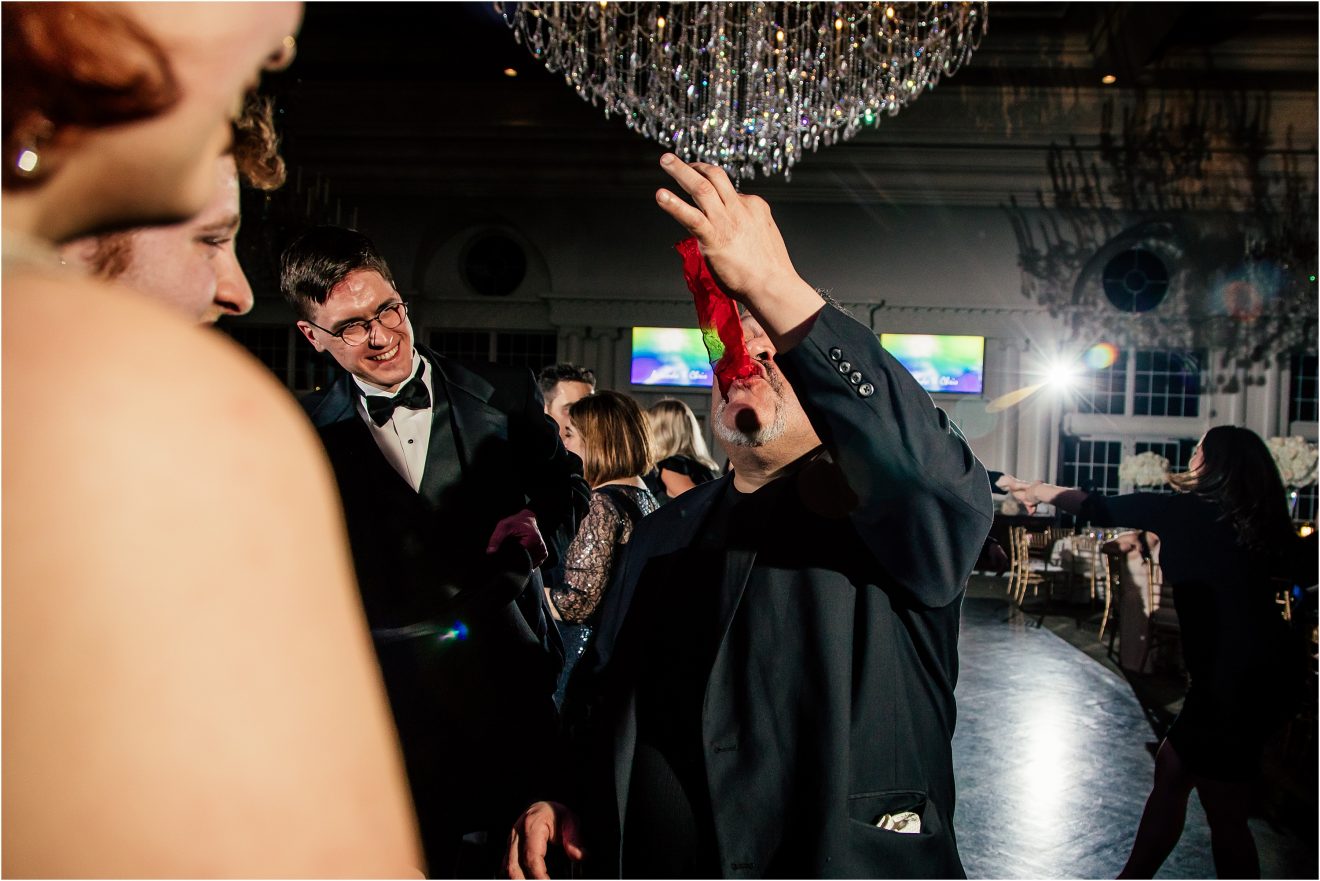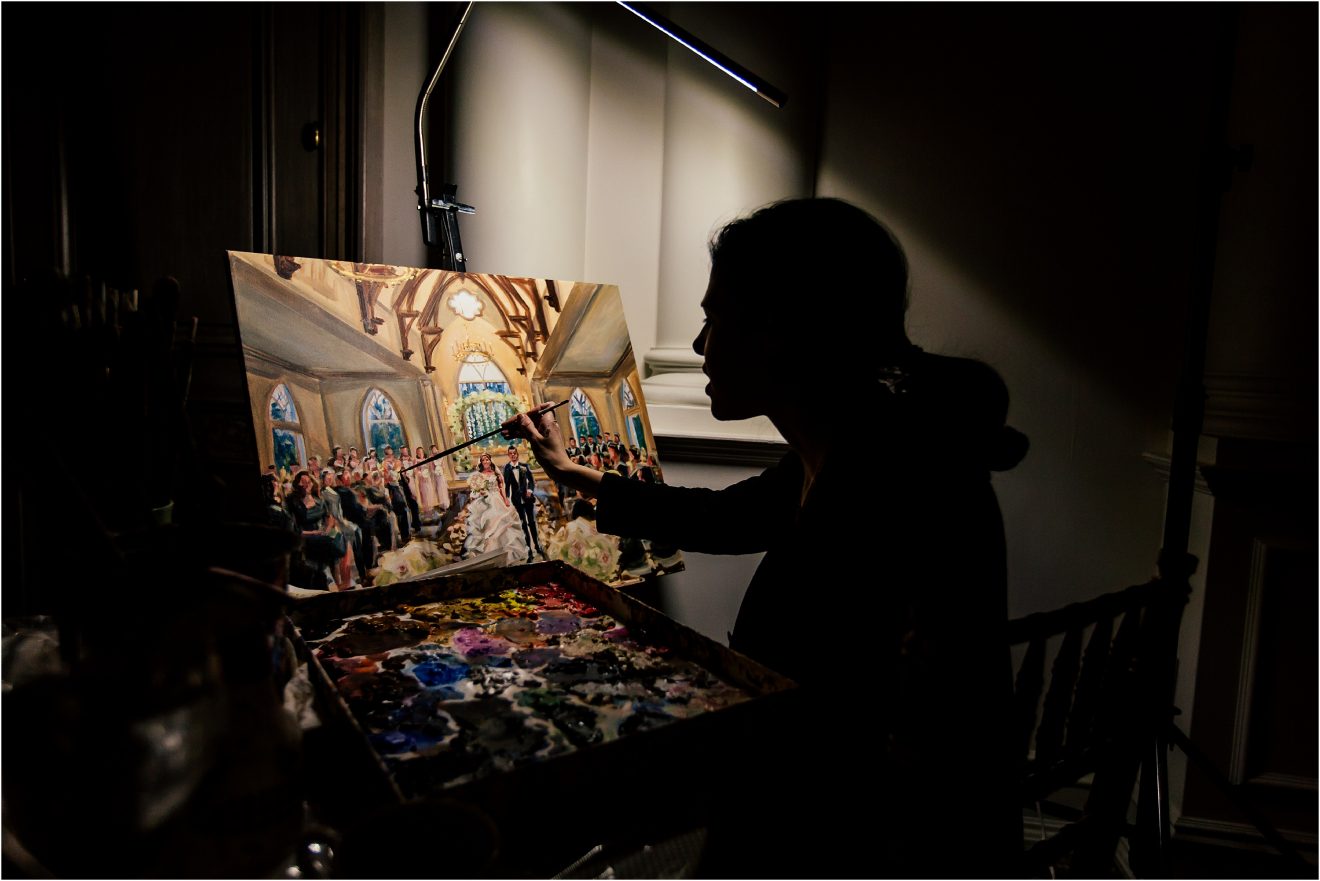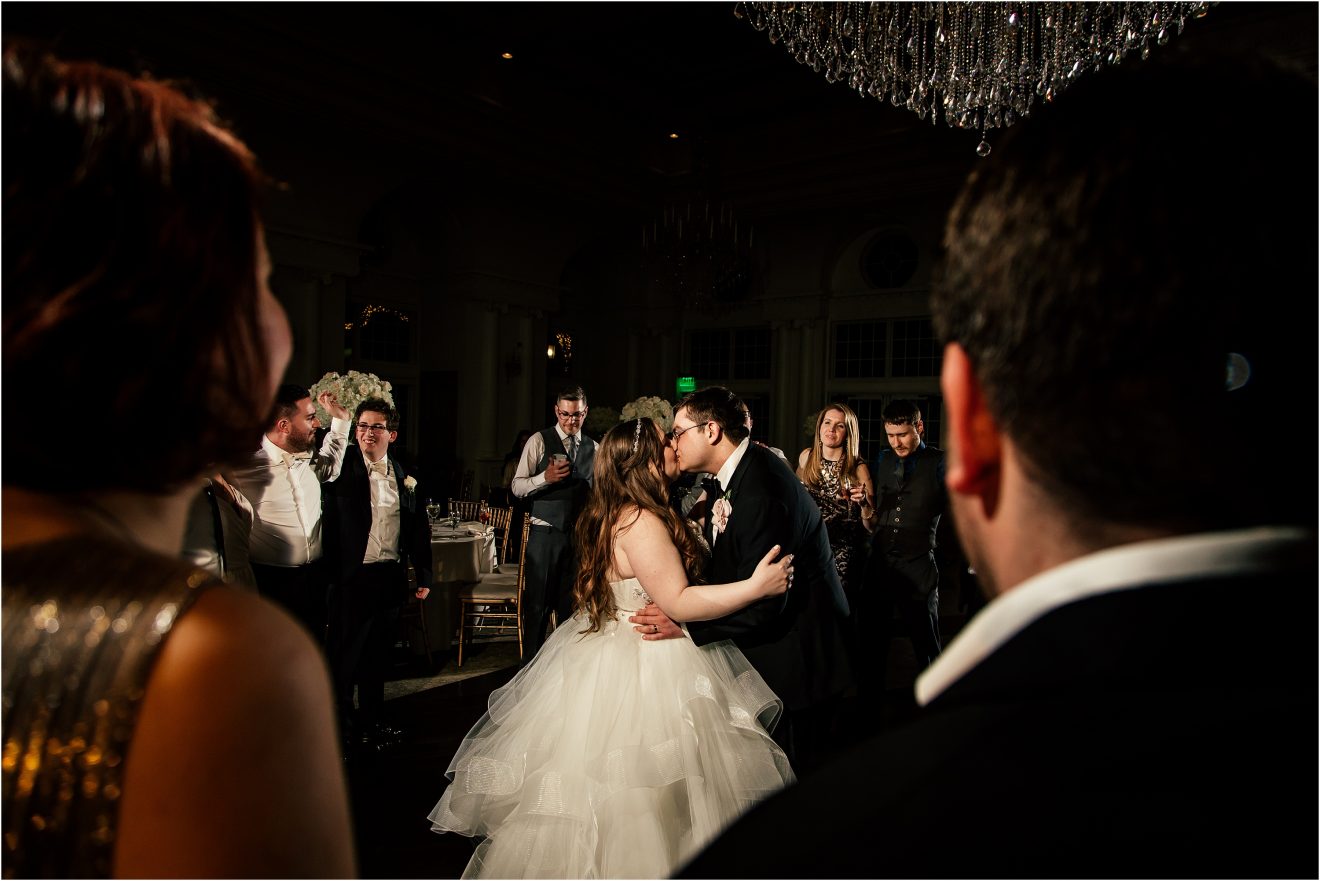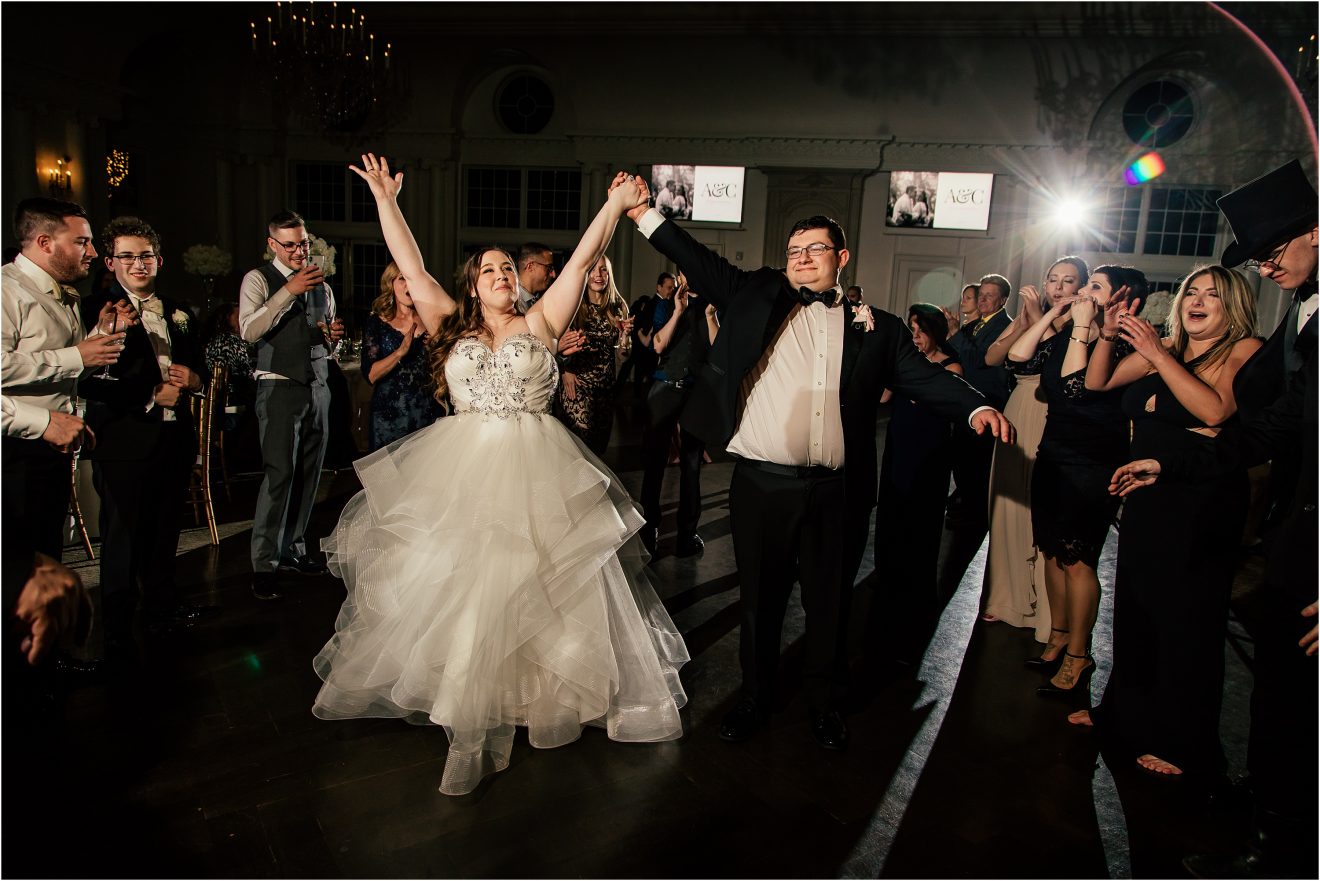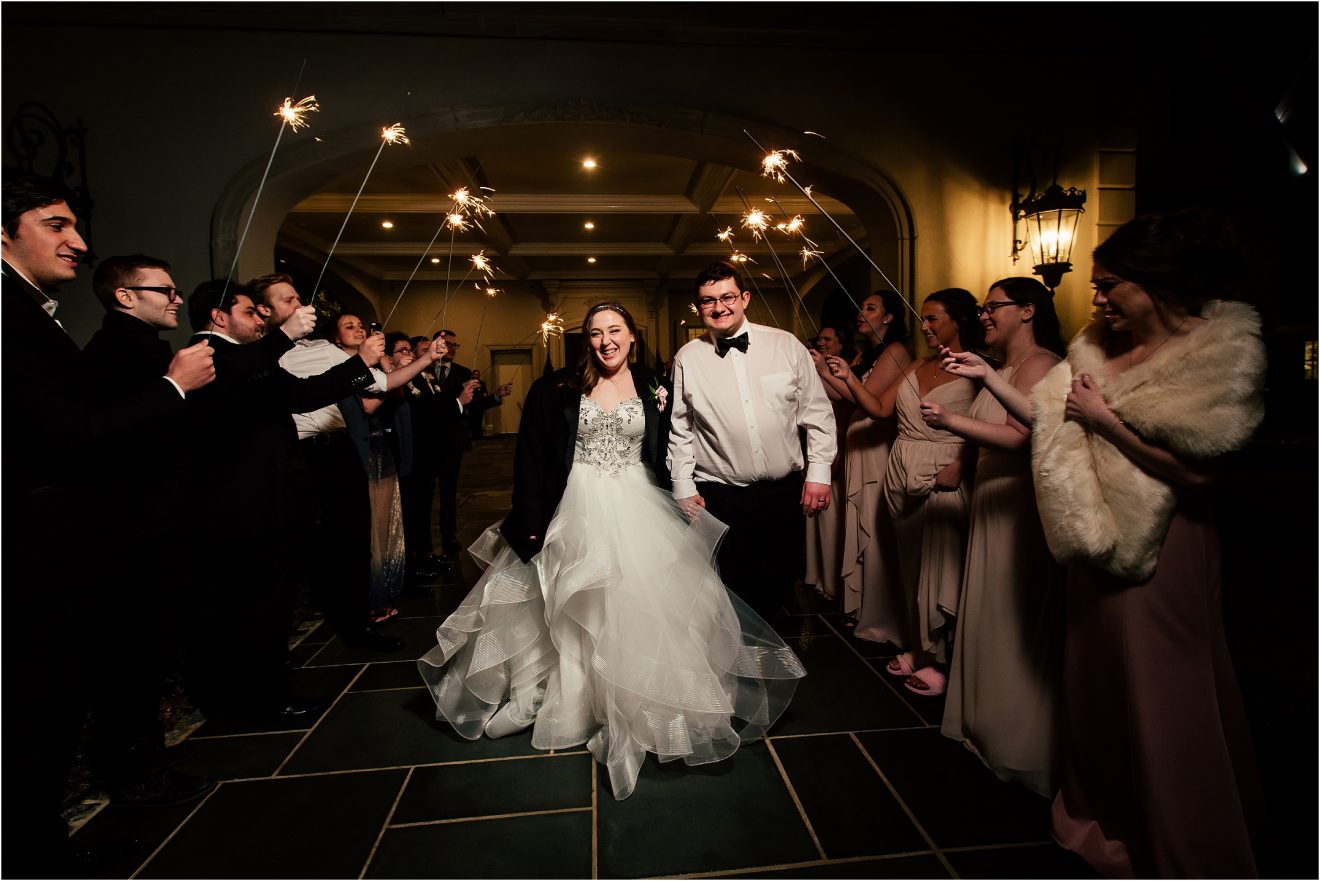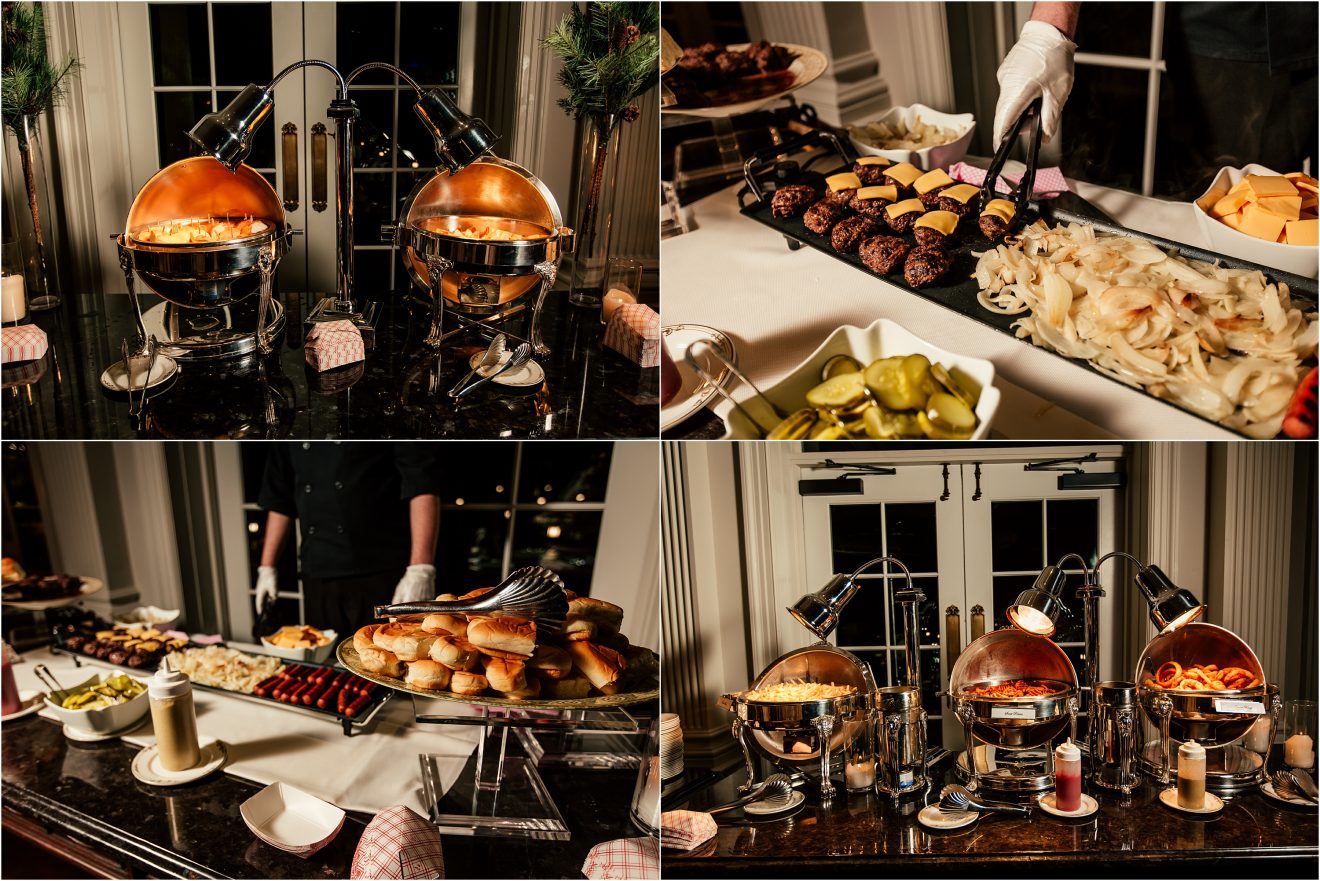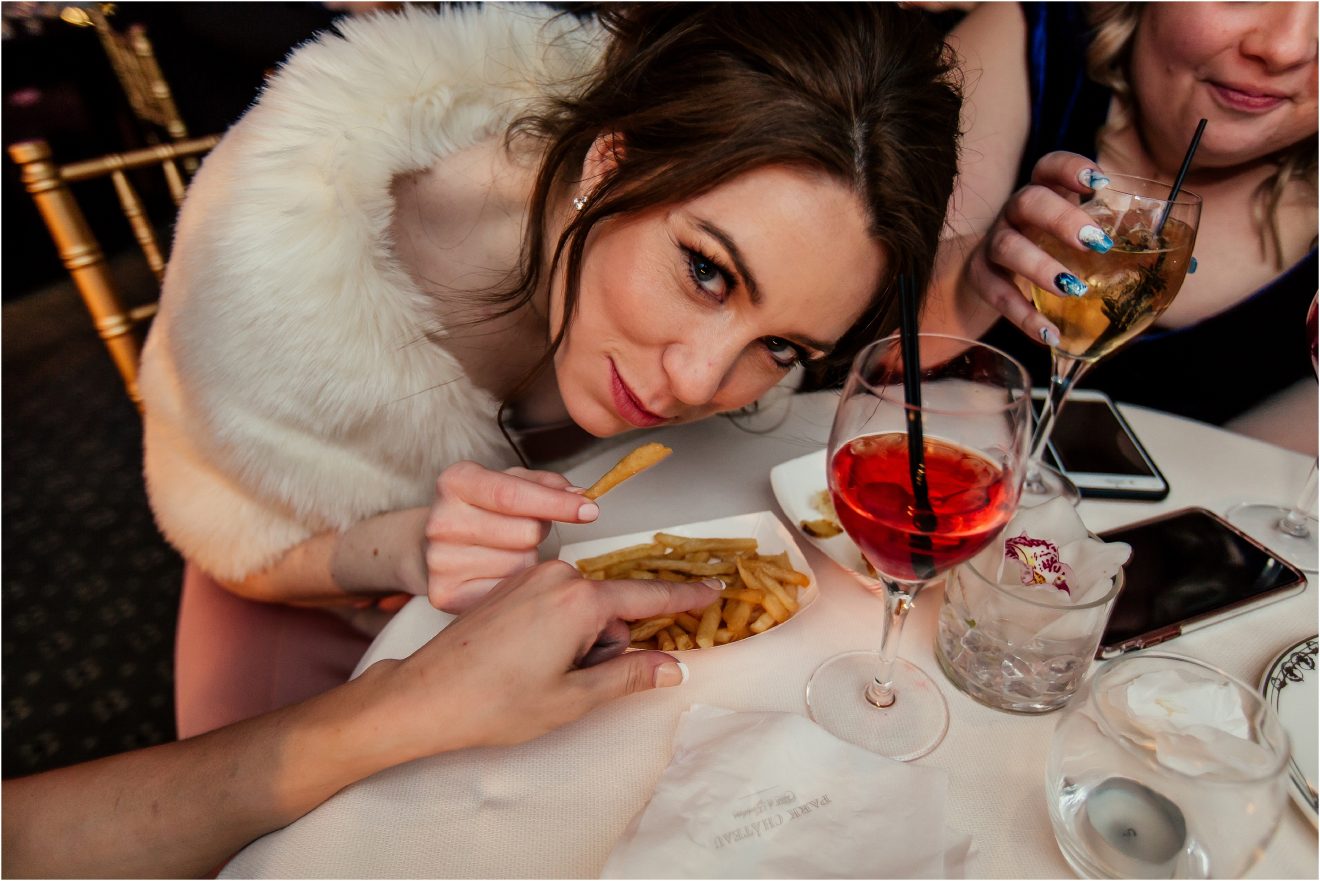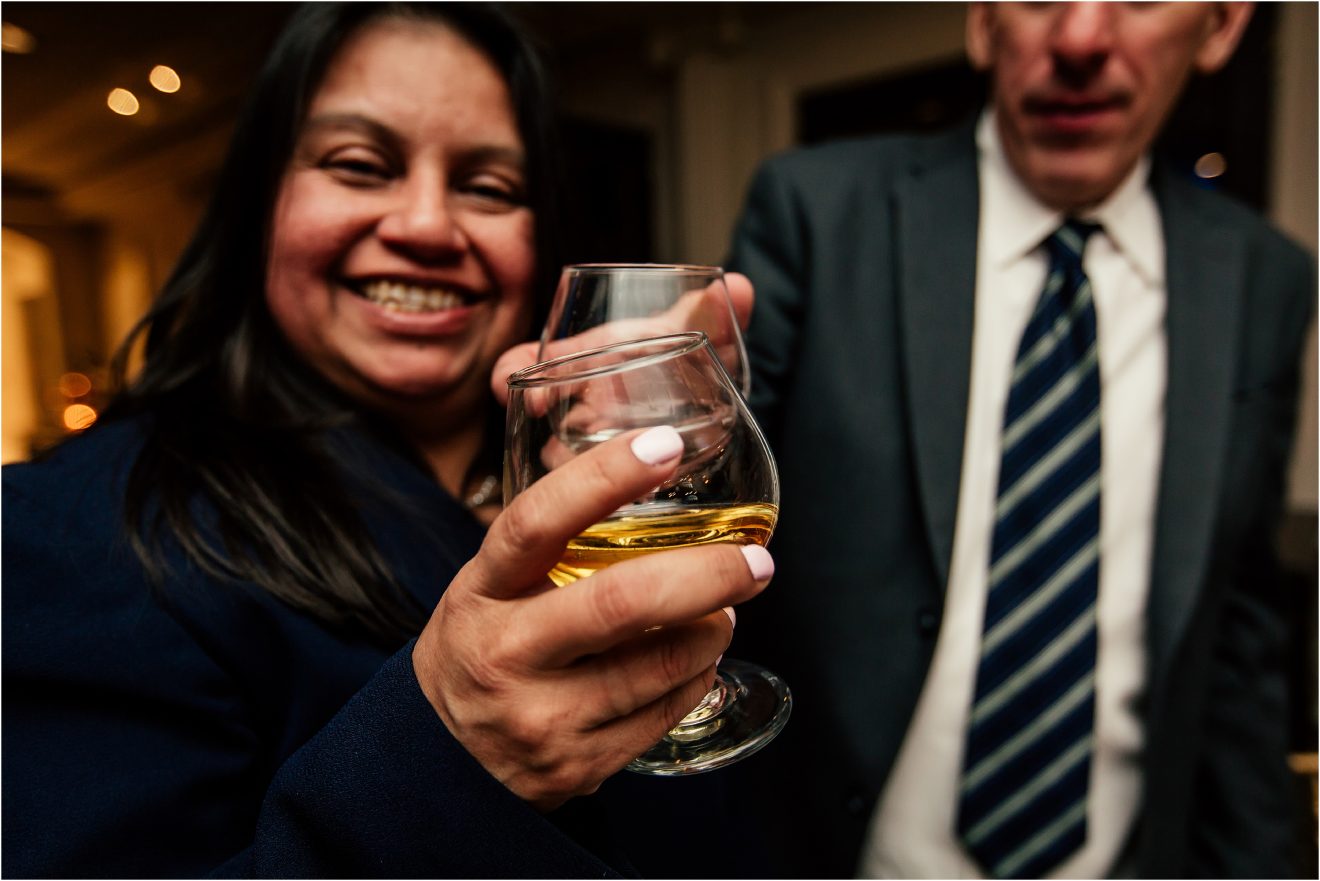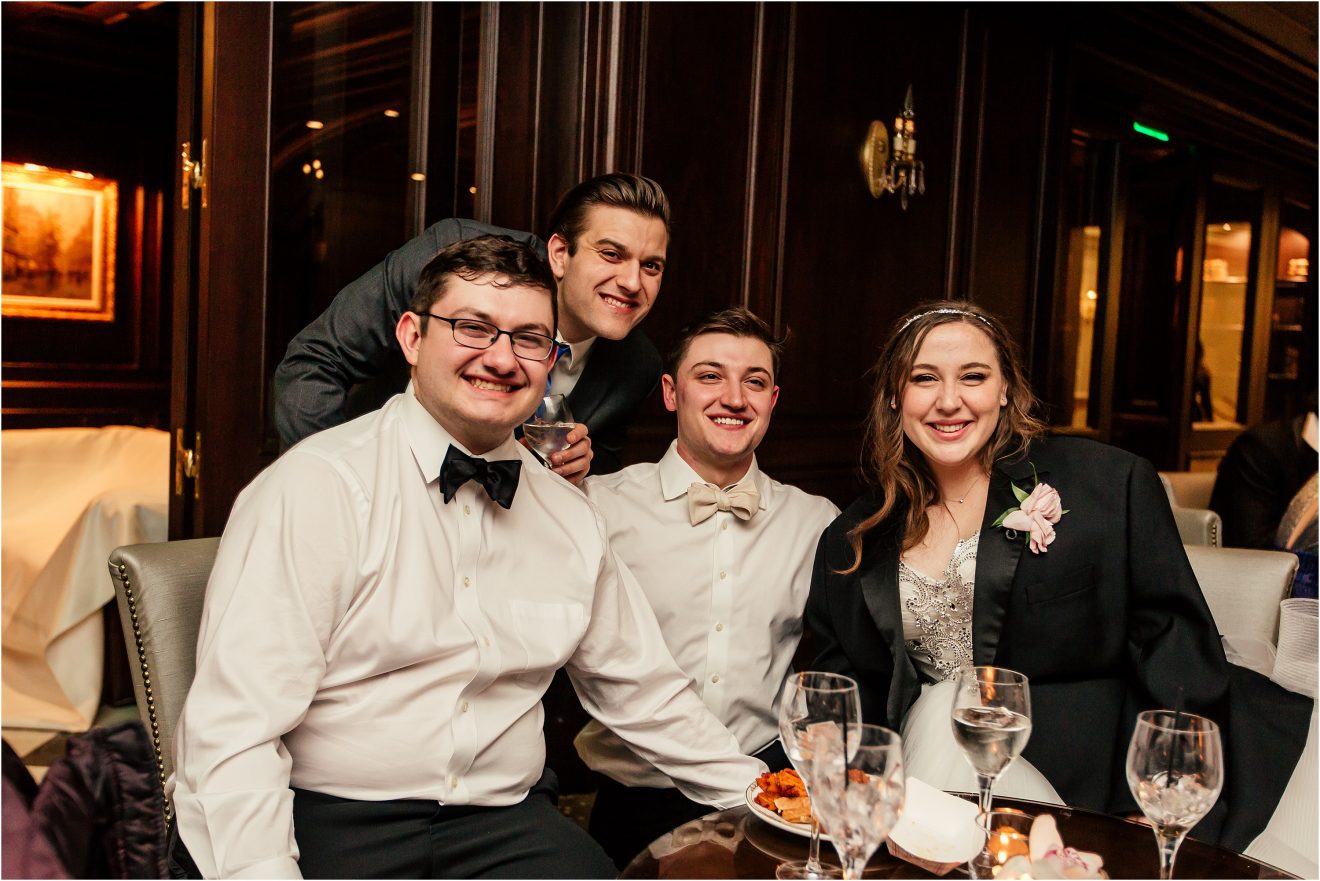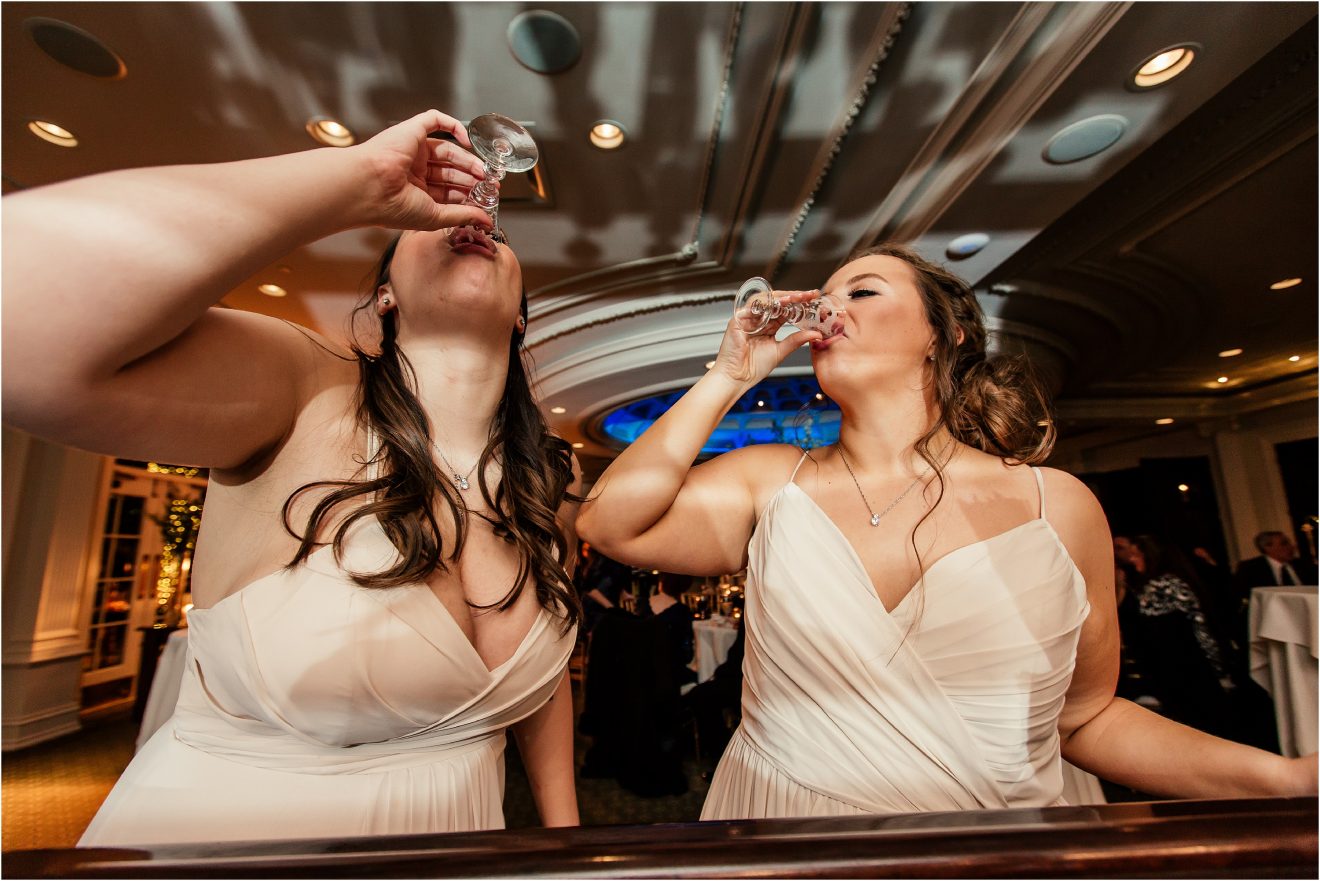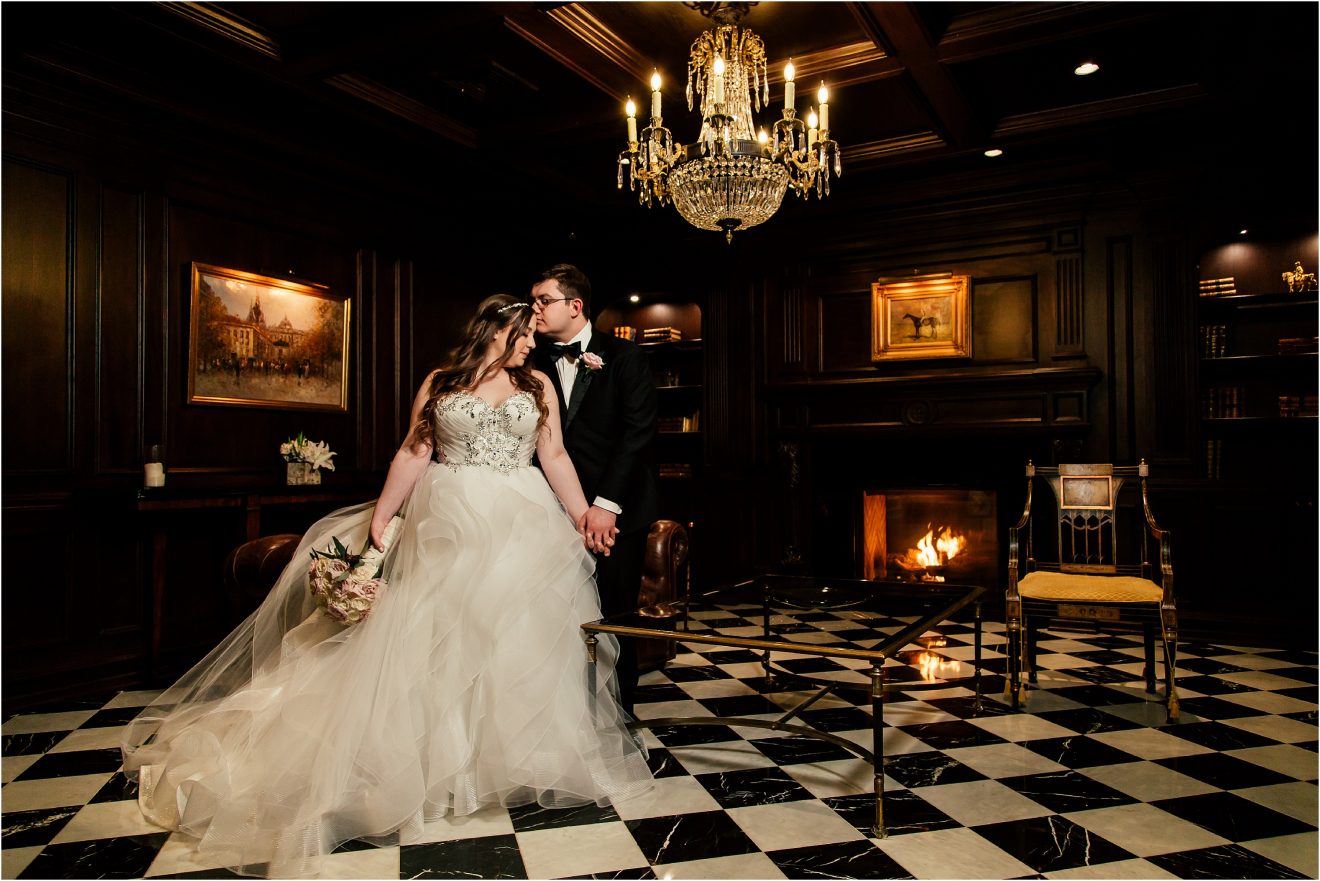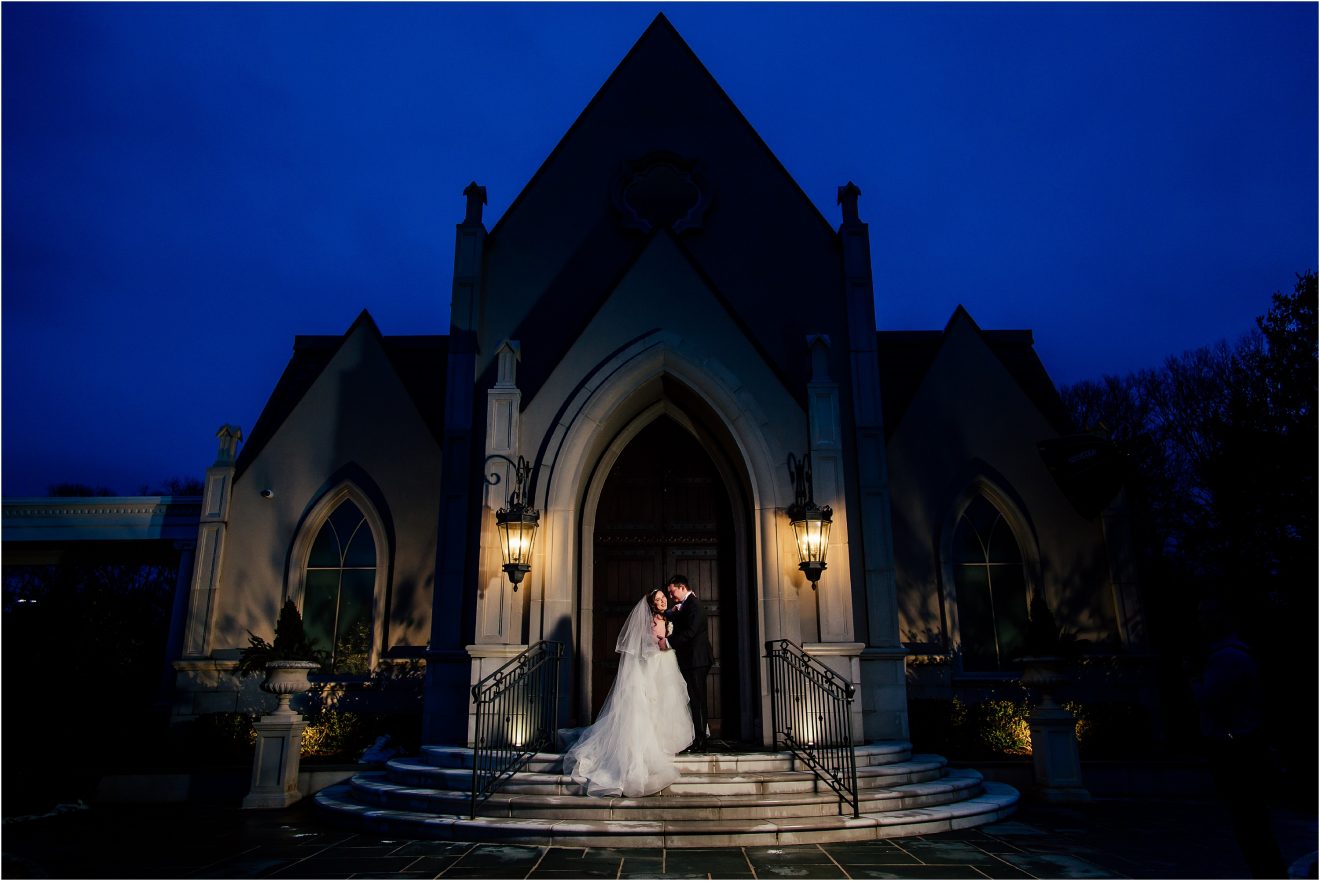 Click "LIKE" to let us know you were here!
Join us on INSTAGRAM & FACEBOOK
Thank you to all of the vendors who made this an unforgettable wedding!
Venue: Park Chateau Estate
Bridal Gown: Pnina Tornai
Bridal Shoes: Christian Louboutin
Bridesmaid Dresses: Hayley Paige
Florals: Dahlia Florals 
Cake Artist: Palermo's
Music: iReserve
Makeup: Make Me Up Eva – Jamie & Eva
Hair: Hair by Cass DeRosa
Live Painter: Katherine Gressel
Film: Endless Wave
Leave some love